Watch Out iPad: Even Indirect Fire Can Cook Apples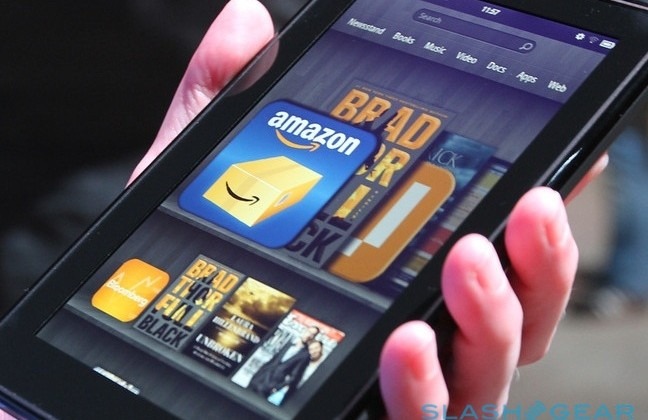 Analysts and pundits are queuing up to point out the Kindle Fire's shortcomings, and how Amazon's entrant to the tablet market is "not a true iPad competitor." Piper Jaffray's Gene Munster went so far as to estimate Amazon was swallowing fifty bucks loss on each Kindle Fire sold, crossing its fingers that multimedia sales would make up for it, and highlighted the slate's lacking storage, absent cameras and non-existent 3G option. The idea, it seems, is that because Amazon hasn't photocopied Apple's strategy – or, indeed, followed Android tablet manufacturers in trying to compete on specifications alone – and since the Kindle Fire's price is thus less than half that of the iPad, they "target different segments" and the iPad is in the clear. That seems pretty short-sighted.
Here's the thing. One of the stronger arguments for why the iPad has succeeded where Android tablets have struggled is that Apple does an excellent job of putting its slate into context. Apple's adverts are all about how you can use your iPad – how the functionality will come alive when you integrate it into your life. Its rivals, however, haven't seemed to twig that potential buyers need a helping hand to figure out where these new fangled tablets really shine.
You could call that "perceived usefulness", if "context" alone isn't enough. That's where, so far, the Kindle (and other e-paper based ereaders) have held their own against the iPad and other tablets: the context, the perception of their usefulness in the eyes of consumers, is very specific to reading. I doubt I'm alone in having both a tablet and an ereader, and as I wrote just before the Kindle Fire's launch, the new Amazon model isn't really targeted at the "avid reader" audience.
[aquote]The combination of "good enough" and "perceived usefulness" is what will cause the iPad headaches[/aquote]
Some people never take a trip without their iPad: I seldom travel without my Kindle. Most of the time my Apple slate stays back home, while the Kindle comes with me. Yes, I could load the Kindle app on the iPad, but the Kindle package as a whole – form-factor, weight, battery life, e-paper rather than backlit LCD – means that it's good enough to earn a spot in my rucksack.
That combination of "good enough" and "perceived usefulness" is what will cause the iPad headaches. I don't disagree that Apple's tablet has far more potential than the Kindle Fire when it comes to functionality. However, I also expect that many people will look at the price/feature balance and deem $199 sufficiently wallet-friendly to excuse the absence of some of the more advanced abilities, abilities that most iPad owners don't get to grips with until they're months into ownership. The Kindle Fire ticks all the obvious boxes – email, browser, video, etc – and best of all it comes from a retailer people recognize and trust to stick around for the foreseeable future.
How much will the Kindle Fire eat into iPad sales? That's a question analysts are still arguing over; Munster suggests the iPad will hold a 60-percent tablet market share by the end of next year, with Amazon probably making the biggest gains out of Apple's rivals. It'll be particularly interesting to see how many people "downsize" from a tablet like the iPad (or a similarly priced Android model) and an e-paper Kindle, to just the Kindle Fire. I can't see many people opting both for a 7-inch Kindle Fire and a regular Kindle/Kindle Touch, though maybe that will change once the rumored 10-inch Kindle Fire arrives.
The iPad isn't going anywhere, we know that. It's shaped the consumer tablet market immeasurably – well, I guess sales would be one good way of measuring – and has had a huge impact on how rivals have approached the segment. With the Kindle Fire, though, Apple will likely find it has to share some of its "game-changer" kudos.