HTC building Amazon phones for 2014 insiders claim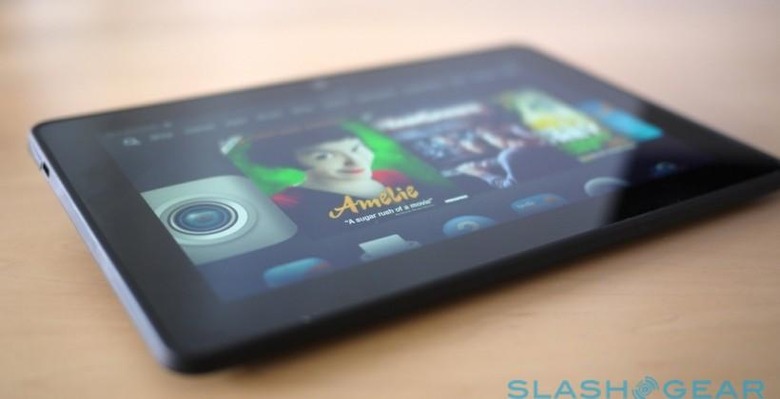 Amazon and HTC are partnering on the rumored "Kindle smartphone", a new report suggests, with the struggling phone manufacturer in talks around building as many as three handsets for the retail behemoth. Of the trio of unnamed devices, one is "at an advanced stage of development" – potential the device believed to be codenamed "Smith" – the FT [registration required] reports, though is still unlikely to launch until 2014 assuming Amazon sticks with its current roadmap.
Exactly what the three devices will be like, and what specifications they will have, is unclear. Amazon's Kindle Fire tablet range initially began with low-cost hardware so that the company could sell the slates cheaply, on the understanding that it would make up for it with future content sales of ebooks, music, TV, movies, and other products.
However, since then the company has been more aggressive in its hardware. The recently announced Kindle Fire HDX – which we reviewed last month – is a good example, with Amazon pushing the Android tablet envelope in terms of screen resolution and processor speed.
What has remained consistent is how Amazon takes Android and reworks it to suit its own purposes. Google's OS is changed on every level, while Amazon's download and streaming services are woven through; that's likely to be the same with any upcoming Amazon smartphone, with the retailer playing up the tight integration with its online services and inter-device synchronization.
If true, it's a return to past form for HTC, which started out as an ODM manufacturer producing white-label handsets for carriers and other brands. The company pushed its own name around the start of Android's rise, and for a while was perhaps the best-known manufacturer of Android handsets. However, in the past 18 months HC has struggled to compete with Samsung, which has a considerably larger marketing budget and which has been saturating stores with a huge number of devices.
"We have been very focused on building our own brand," HTC CMO Ben Ho said in a comment on the rumor, though declined to discuss Amazon specifically, "but we have also been very open to co-branding and collaborating with carriers and other technology brands."
However, recent attempts by HTC to re-capture that market haven't been entirely successful. The company partnered with Facebook on the ill-fated HTC First, which was to be the initial model in a series of devices running Facebook Home. However, the reception to Facebook's customized Android interface was poor, and while the handset itself was reasonable, it nonetheless was discontinued.
Chatter of an Amazon phone rose again last month, with claims that it was on track for release this year and would be offered entirely free, with no contract or agreement involved. Amazon was quick to discount the speculation, however, claiming it had no plans to launch a phone this year and that if it did, it would be unlikely to be offered free.
Back in 2012, talk of a 4- to 5-inch Android phone surfaced, as well as rumors that Foxconn would be manufacturing the device. Earlier this year, meanwhile, two devices-in-development were tipped, with claims that Amazon was experimenting with glasses-free 3D displays and eye tracking control systems.
This time around, the insiders are careful to point out that Amazon could well change its roadmap or axe the phones altogether. Still, there's expected to be a gush of hardware from the retailer by the holidays, with a media streamer believed to be called the Amazon Firetube said to be headed to market to support the second-screen TV functionality offered on the Kindle Fire HDX.