Amazon Kindle Smartphone unlikely this year, will never be free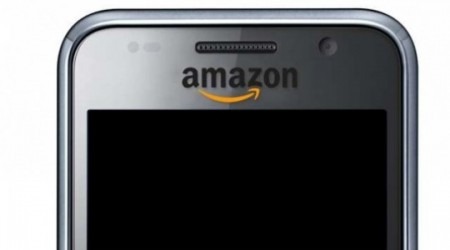 Amazon has been rather quick to put rumors to rest, clarifying that the retailer giant has no plans to launch their own smartphone this year. And if they ever do release one, you can be sure it will not be offered for free as some have claimed, and would like, it to be.
This statement comes just a few days after Jessica Lessin, a former writer for Wall Street Journal and credited for divulging the earliest leaks about an Amazon smartphone last year, said that her sources informed her that the company is on the verge of announcing such a product. But perhaps more interestingly, said sources claim that Amazon plans to offer the smartphone for free, with no wireless contracts, no strings attached.
This news might sound a bit too good to be true, especially considering Amazon has been rather silent about any plans to enter into a new device category. While it has enjoyed a moderate amount of success with its Kindle tablets, a smartphone business would be quite a different matter. According to that latest rumor, Amazon has been having problems finding partners who will be willing to take a risk in manufacturing a smartphone that will be sold for the price of none.
Amazon is now practically squashing those rumors, saying that it doesn't have any smartphone plans for the remaining months of 2013. But it also doesn't deny that it has plans to make its own Kindle-branded smartphone at all. But if it does push through with that, Amazon says it will be charging a price for it, just like other smartphone manufacturers.
Amazon is definitely not closing its doors to having its own smartphone, but it may take some time as the company tries to figure out the best business model for the device. At least for now, it seems we might get a way to escape ads after all.
VIA: AllThingsD