HP Slate Still Exists and This Rendered Video Proves It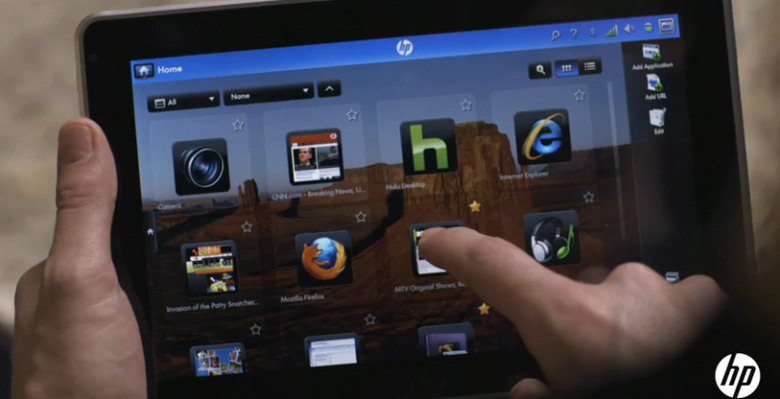 Despite the fact the Apple iPad released with some ridiculously good numbers, there are still some other tablets out there. Take, for example, the HP Slate. Yes, it still exists. And yes, it's still coming out. (Eventually.) And with all this hub-bub swirling around the new tablet from Apple, HP wanted to make sure that you didn't forget their version in the news maelstrom. So they've released a newly fashioned video render of their tablet in action. Oh, and it has a USB port, too.
Basically, this video doesn't show you a shipping product. Nope. It just shows you what a shipping product may look like, if it were set to some techno-rock, and had some visually stunning video renders made of it. We're not saying the completed piece of gadgetry won't look like the video you're about to watch, and we're sure the software will be spot-on, too. But, well, it's still a render and not the real deal. As much as we love our social networking, being able to pinch-to-zoom, connect our tablet to our TV, and expand our memory with memory cards, it's just not the same if we don't see it on the real thing.
The big question should be: why aren't we seeing it on the real thing? After all, we know it exists. We've seen it in action! Why keep showing renders of something that's real, and probably in quite a few people's hands already? Whatever the reason, if you're not a fan of the iPad, and are looking for a tablet that has a webcam (Skype did look pretty good), a USB port, and Windows 7, then the HP Slate is probably just right for you. As soon as we get some official word on a release date and pricing (for somewhere other than Europe), we'll be sure to let you know.
[via HP]