Over 300,000 iPads sold on day one; 250k iBooks downloaded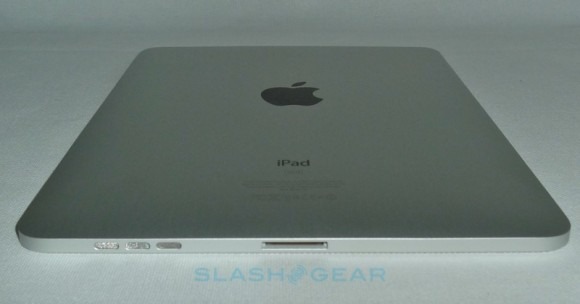 Apple have announced that they sold in excess of 300,000 iPads on the first day the tablet computer went on sale.  The figure – which is far greater than many analysts suggested might be the case – includes pre-order units delivered on Saturday April 3rd, sales in Apple's own stores, and iPads sold through the company's channel partners.  Meanwhile App Store and iBookstore use also surged.
In fact, iPad users apparently downloaded over 1m apps from the App Store, though it's unclear how many of those were iPad-specific titles and how many were original iPhone apps.  iBooks downloads, meanwhile, amounted to over 250,000 titles.
The figures will undoubtedly be hailed as vindication for the iPad in some quarters, though of course early-adopter feedback is still coming through.  As for our opinion, check out the full SlashGear review and Michael Gartenberg's hands-on review for more details.
Press Release:
Apple Sells Over 300,000 iPads First Day

CUPERTINO, Calif., April 5 /PRNewswire-FirstCall/ — Apple® today announced that it sold over 300,000 iPads in the US as of midnight Saturday, April 3. These sales included deliveries of pre-ordered iPads to customers, deliveries to channel partners and sales at Apple Retail Stores. Apple also announced that iPad users downloaded over one million apps from Apple's App Store and over 250,000 ebooks from its iBookstore during the first day.

"It feels great to have the iPad launched into the world — it's going to be a game changer," said Steve Jobs, Apple's CEO. "iPad users, on average, downloaded more than three apps and close to one book within hours of unpacking their new iPad."

Apple ignited the personal computer revolution with the Apple II, then reinvented the personal computer with the Macintosh. Apple continues to lead the industry with its award-winning computers, OS X operating system, and iLife, iWork and professional applications. Apple leads the digital music revolution with its iPods and iTunes online store, has reinvented the mobile phone with its revolutionary iPhone and App Store, and has recently introduced its magical iPad which is defining the future of mobile media and computing devices.

© 2010 Apple Inc. All rights reserved. Apple, the Apple logo, Mac, Mac OS and Macintosh are trademarks of Apple. Other company and product names may be trademarks of their respective owners.