HP Slate gets pricing and specs confirmed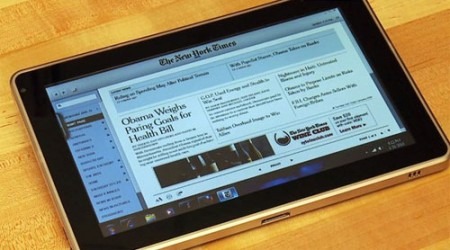 We already know HP is ready to throw its Slate on the market to fight the iPad for the dollars of geeks wanting some tablet computer love. What we didn't know was how much the Slate would cost and the hardware specs of the machine.Engadget reports that specs have been uncovered that reportedly come directly from HP. The machine will sell for €400 or about $546 in the US. We will need to wait for official pricing for the US. The thing is expected to be cheaper than similar iPad models so a straight conversion may be off.
The Slate runs Windows 7, supports Flash, offers USB connectivity, a memory card reader, and a webcam. The Slate really sounds like a netbook sans keyboard with its Atom processor running the show according to the report. The Slate is expected to launch in June.