HP Continues webOS Push with Free TouchPad Apps Galore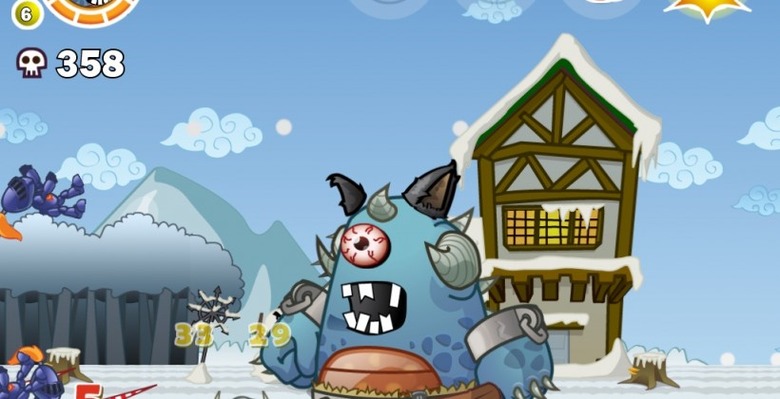 As you may have already heard, that being if you do not live under a rock on the moon of course, that HP recently announced they'd be discontinuing production of their webOS-related products, including the TouchPad tablet, as well as looking to take an alternate path with webOS – more than likely attempting to keep the platform alive by licensing it out to alternate hardware manufacturers in the near future. While it seemed to some that announcing they'd be giving up on the hardware end of webOS in the first place sounded the death bell for the mobile OS, HP has taken a seemingly well conceived gamble and made the HP TouchPad webOS tablet cost between $99 and $149, resulting in monster sales and sold-out stores all across the USA. What they're doing today is taking major advantage of the situation by offering up a handful of otherwise pay-to-own apps as completely free downloads.
What you'll be doing here, assuming you've got a TouchPad in your possession now or that one is heading your way soon, is head over to the games listed below and enter their special promotional codes to grab them completely free. You'll be looking at a range of apps including an odd birdwatching app that's normally $15, a Camera app for $1, and a rather awesome looking game by the name of "Big Boss" that would normally cost you $2. Grab em all!
Glimpse: $5, made for TouchPad multitasking – split screen action! Code: injoj55410gavxvKung Fu Panda 2 Storybook: $2.99, an audio book sort of situation with pictures and all sorts of good stuff for kids. Code: eotss76676jjzqrBig Boss [pictured above]: $1.99, enter WackyLands and create a monster to defeat all the good guys. Murder them all! Code: vfimk09918lngozSparkleHD: $4.99, save Crowberry Woods from attack. Nuff said. Code: pweuq32135vrbhxCamera for TouchPad: $0.99, manage your photos and use them with other TouchPad apps. Code: rijon62171nhvtu.Audubon Birds: $14.99, a digital birdwatching guide for North America. Code: jjiox66488ddnik.
If you're able to find a TouchPad for sale still but aren't sure if it's worth the $100, head on over to our HP TouchPad review. You can also head to our big TouchPad portal for all your current, past, and future TouchPad needs as well. Finally, note that HP has written that this is only the first of a long line of monthly free apps, the next list coming in September. Win!
[via HPPalm]