Hey Samsung, we need to talk about plastic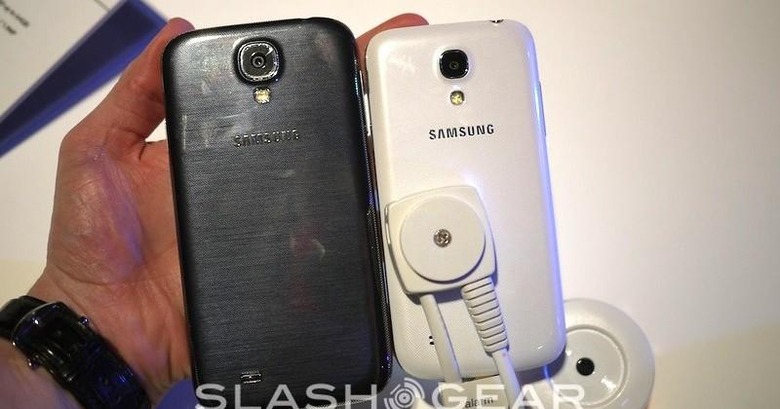 You can't accuse Samsung of not playing to form. The South Korean company didn't stint on technology at its Thursday event in London, UK, and while there may not have been a single headline gadget like at the Galaxy S 4 launch, Samsung made up for it with a full nine new products. Not for nothing has Samsung become notorious for slotting a different product into every possible niche, but it's not the only habit the firm has fallen into. As Thursday demonstrated, it's really time for Samsung to rethink its addiction to plastic.
Phones and tablets dominated the new line-up this week. The Galaxy S 4 spawned a number of offspring variants, with the S4 Mini shrinking things for the smaller pocket, the S4 Zoom then bloating that up again by throwing in a 10x optical zoom and point-and-shoot styling, and the S4 Active toughening things up with water and dust resilience.
On the tablet side, the ATIV Q and ATIV Tab 3 each ran Windows, though the dual-OS Q can also boot into Android. The unifying factor of almost all of the devices was the plastic construction, with everything but the S4 Active using the same sort of glossy material as we've seen on the Galaxy S 4 and recent Galaxy Tab slates.
It's not, to be blunt, our favorite material. In shiny white or black, as most of the devices were offered in, it's incredibly susceptible to fingerprints and quickly picks up noticeable greasy streaks. Consider the well-trafficked demo floor an accelerated test arena for the average Samsung gadget's day, and it's easy to see how each phone or tablet will look by the end of a day of typical use.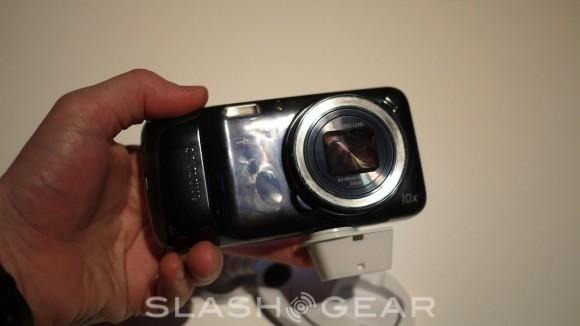 Then you have to factor in that it simply doesn't feel that great. The Galaxy S4 Zoom is an intriguing little connected-camera – questions about sensor quality aside – but when mainstream point-and-shoots are coming wrapped in metal, it's glossy casing makes it feel cheap and toy-like in the hands. It's the same for the Galaxy S4 Mini and, while the ATIV Q has a spec list that might make a MacBook Air weep, the sensation of holding it simply doesn't come close to the aluminum ultraportable.
[aquote]Plastic isn't inherently bad[/aquote]
Now, plastic isn't inherently bad. Like concrete in architecture – often ubiquitously (and unfairly) maligned for being "ugly" – there are good examples of its use as well as bad. Nokia, for instance, has used polycarbonate in distinctive and appealing ways in its Lumia line-up, taking advantage of the material's molding flexibility and range of colors to distinguish its Windows Phones from the often drab black, white, or silver alternatives.
Even Samsung itself has shown that it can get plastic right. The Galaxy NX camera, also announced on Thursday, may share the same name as the phone series, but it's made from the same dense, sturdy material as many prosumer and entry-level DSLR cameras are. The end result is a device that feels more premium and solid in the hands, rather than a compromise because metal was too expensive.
It's not the only example of one division of Samsung getting it right while the mobile team lags. The new ATIV Book 9 ultrabook comes in two versions, the metal-bodied (and more expensive) Plus and the plastic-bodied (and cheaper) Lite. Even though the Lite variant cuts some material corners to hit a lower price point, however, it doesn't feel unduly flimsy or cheap in the process.
The problem comes when you compare Samsung's aesthetic to what other manufacturers are doing. Apple's iPhone 5 is rightfully cited as a great example of what a focus on build quality, appealing materials, and high-tolerance production processes can achieve, even if you're not a fan of iOS. HTC showed it understood the value of premium hand-feel with the One, and looks set to continue that with a smaller version any day now.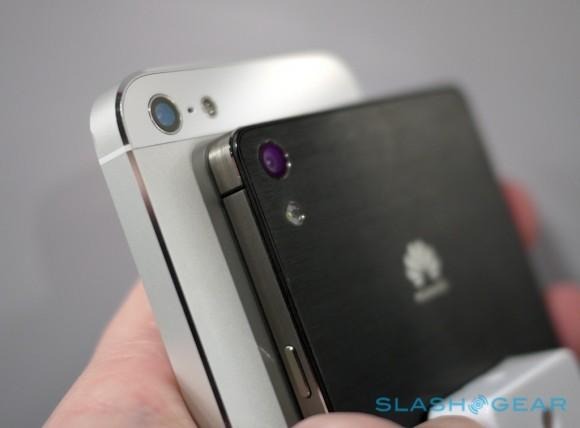 Even brands we might more normally associate with budget phones are stepping up their game. Huawei's Ascend P6 bears obvious relation in parts to the iPhone, but it's beautifully made and feels, arguably for the first time for the company, like the sort of handset you could envisage yourself using.
[aquote]The S4 plastics feel more like cheap kitchenware than a high-end phone[/aquote]
In contrast with all three, even the flagship Galaxy S 4 feels underwhelming. I used an S 4 on Thursday as a mobile hotspot on EE's 4G network for backup connectivity, and while it proved fast and delivered impressive battery life, the plastics feel more akin to cheap kitchenware than a high-end phone commanding a price tag of several hundred dollars.
One of the most popular rumors ahead of the Galaxy S 4's launch was that Samsung had switched from plastic to a different material for the casing. Before that, a mix-up over Samsung's color names for the Galaxy S III led to claims that the phone would be made of ceramic (it turned out that one of the finishes for the plastic handset was branded as "ceramic white"). Now, we're seeing similar switch-to-metal speculation around the upcoming Galaxy Note III.
It's a rumor that won't die, and you have to ask whether that's because the buying public is struggling to see the charm in a plastic phone that underwhelms (in build, at least) next to metal counterparts. Supply chain leaks suggest Samsung has trimmed Galaxy S 4 production; the company claims to be happy with how sales are going, but it's looking increasingly like the time for a new aesthetic to take the fore.
Samsung's strength is in its manufacturing footprint. By making its own screens, processors, memory, flash storage, and more, it can quickly roll out umpteen derivatives of a popular smartphone, addressing niche after niche. The flipside is that, when your design language suddenly starts to look dated, you end up with a sizeable range of products that all share those questionable looks. The efforts of other divisions – heck, even the sturdy Galaxy S4 Active, which looks and feels far better than its regular cousin – show that Samsung can get it right when it tries. Now it just needs to focus on quality as much as it does quantity with the Galaxy line.