Amazon revealed a flurry of new Echo, Fire TV, and and Alexa devices this week, now a bunch are up for sale. Below we've run down the list of devices that are either available right now or are up for pre-order right now. I'm going to warn you right now, before you go any further: You're probably either going to feel like this is all nonsense or that you want every item on the list – either way, here they are!
There are 8 items on the list, and not all items are available to the public. For example the Echo Auto requires an invite to purchase. A couple things are simply new versions of devices, and others are brand new, top to bottom.
1. Echo Dot (2018 edition)
The new Echo Dot has similar functionality to the old Echo Dot. This one's got a bit of fabric around its edges and it's not quite so flat in design as its predecessor. You'll find the new Echo Dot on Amazon for sale right now for approximately $50 USD. This product will be shipped on October 11th, 2018.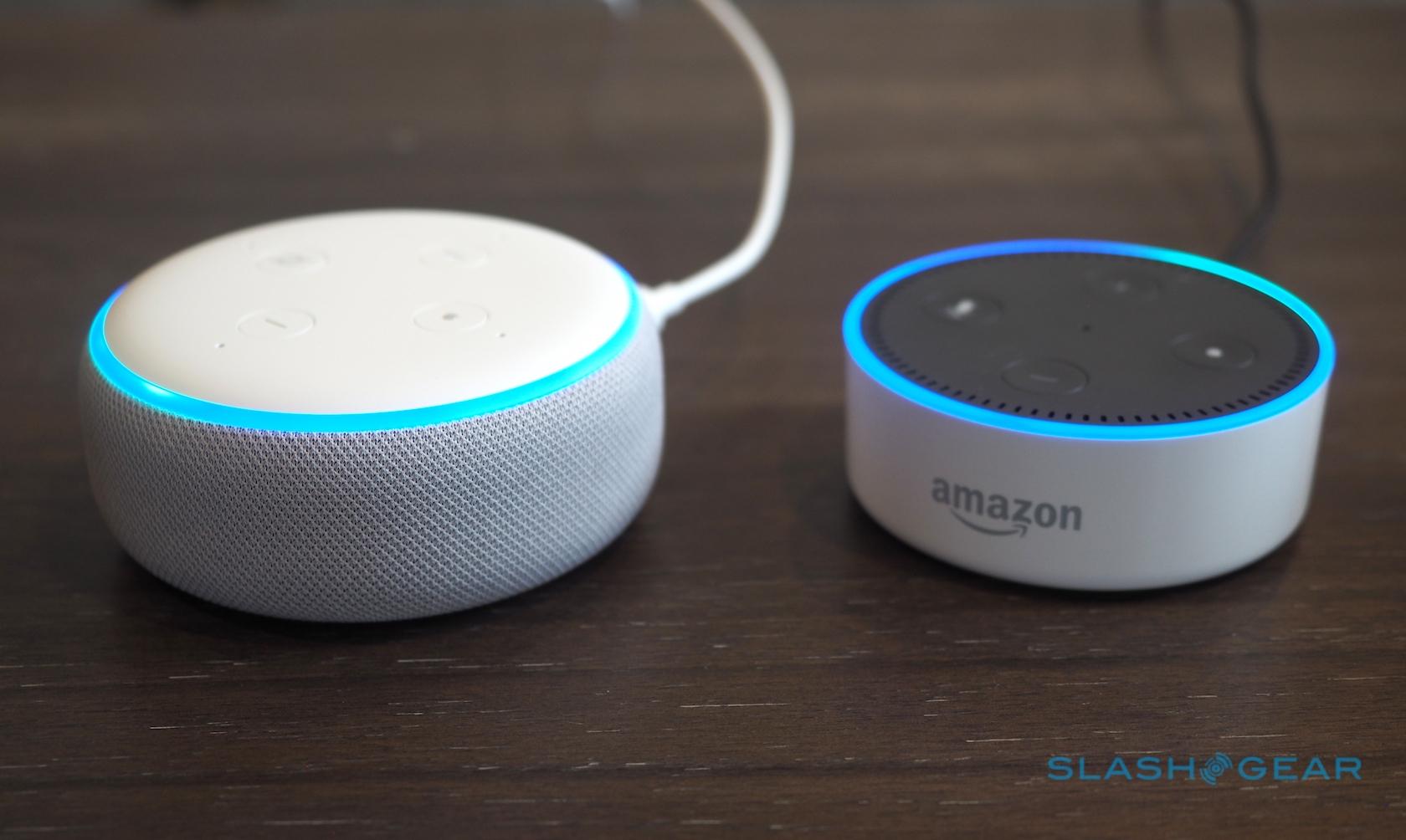 NOTE: The Echo Dot and ALL items on this list can be found via this one link to Amazon. Simply click Amazon, then in the upper left-hand corner find "See Echo and Alexa Family." The whole family's in the mix!
2. Echo Plus (2018 edition)
Much like several devices on this list, Amazon actually calls this the "All-new Echo Plus" or something to the tune of "Echo Plus (2nd Gen)." This version of the Echo Plus has a new look, Dolby play 360-degree audio, and a temperature sensor. It also has a built-in Zigbee hub for smart device control. This device is sold by Amazon for around $150 USD (and right this minute comes with a free smart bulb from Philips Hue. This device will be shipped on October 11th, 2018.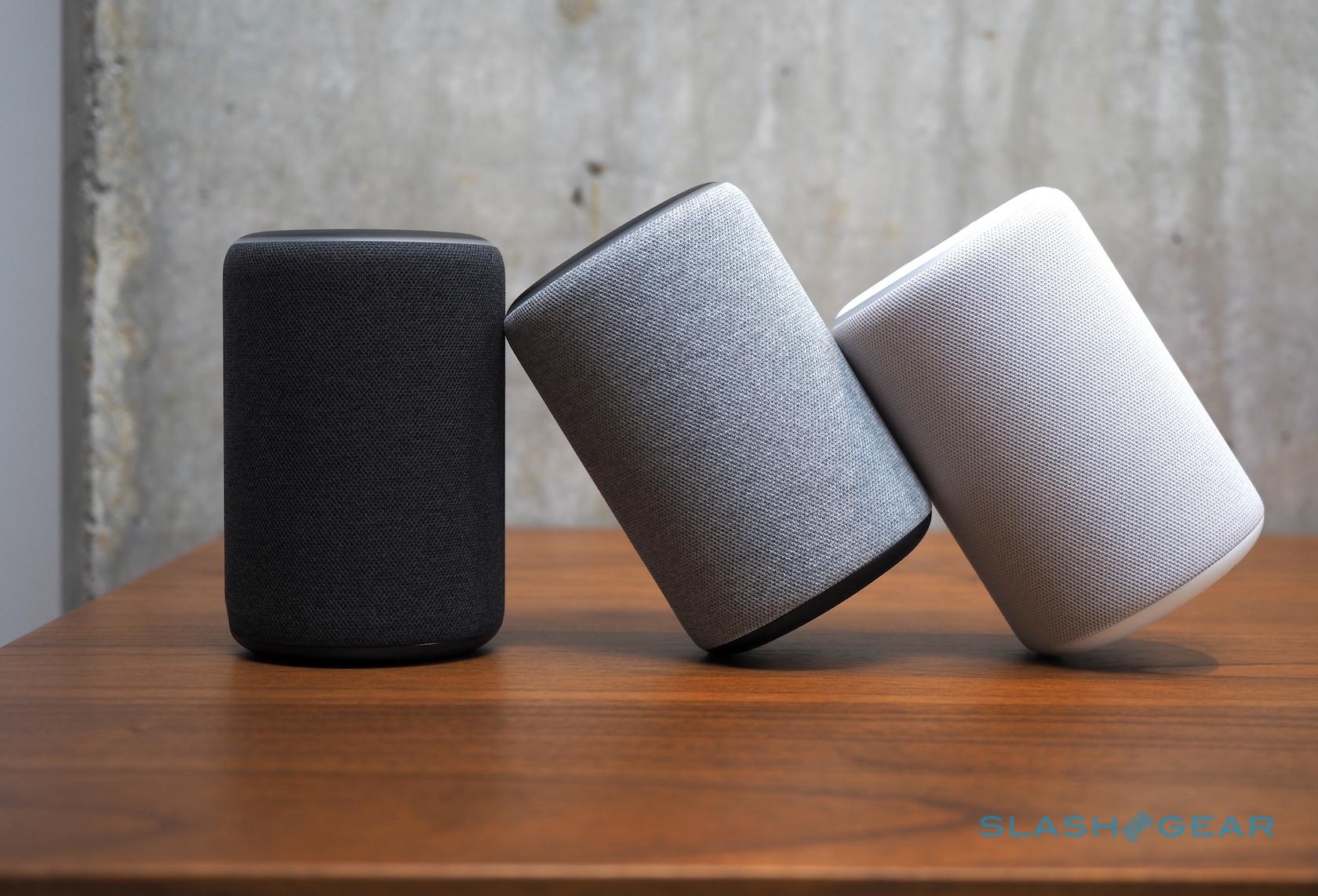 3. Echo Sub
You'll find a massive new subwoofer from Amazon this week that's made to pair with other Echo speakers. Don't buy this device on its own expecting it to do much – not without other Echo devices. This subwoofer will be shipped starting on October 11th, and is for sale now for approximately $130 USD. You can get it in a pack with other Echo devices or on its own on Amazon right now.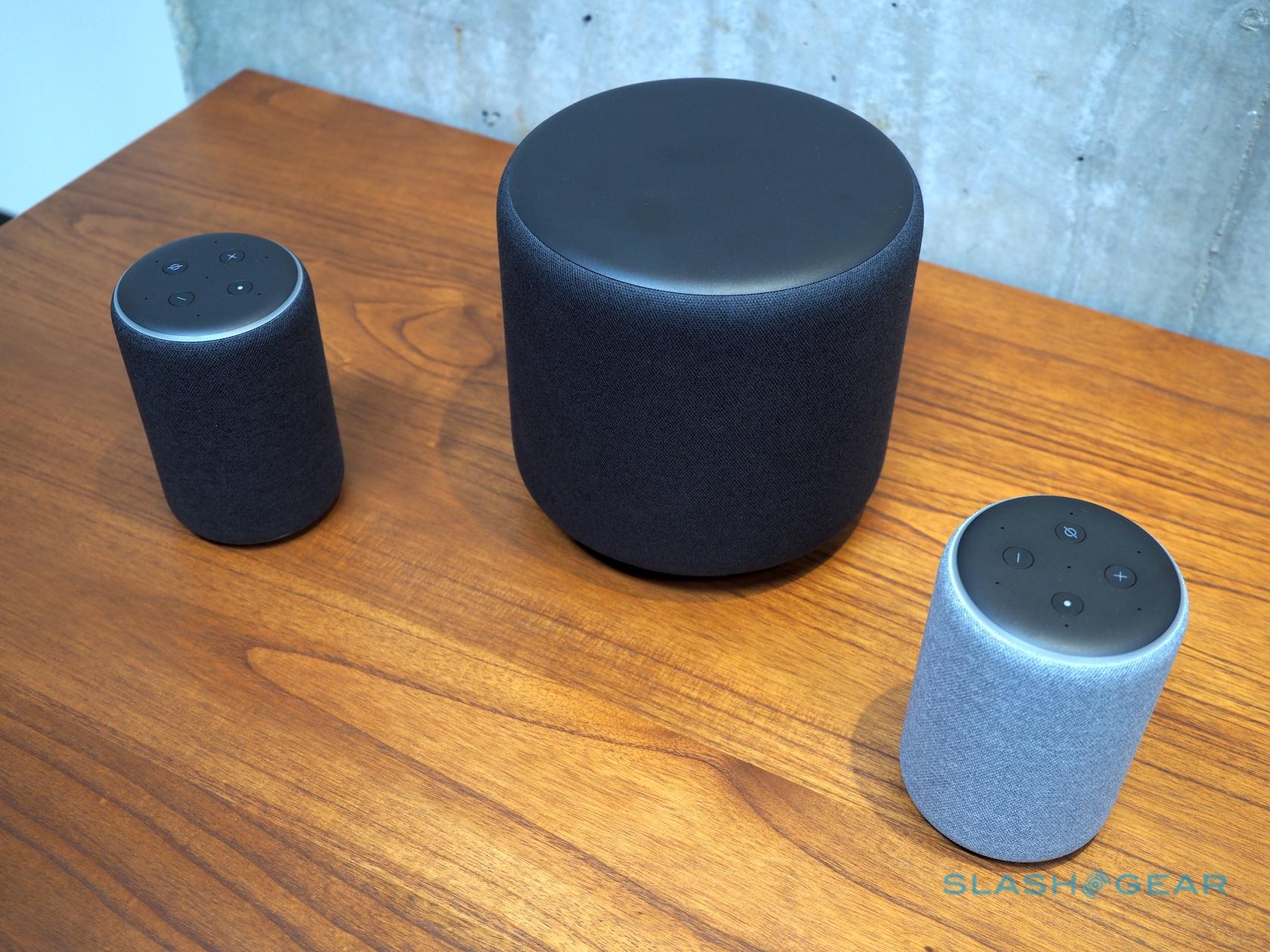 4. Ring Stick Up Cam
Ring was acquired by Amazon at the tail end of 2017, so you'll find Ring cameras with all sorts of Alexa abilities from here on out. This camera monitors indoor and outdoor areas in 1080p HD. It'll eventually work with Echo View, too! This home security system camera will cost users approximately $180 USD from Ring on Amazon, and it'll start shipping October 18th, 2018.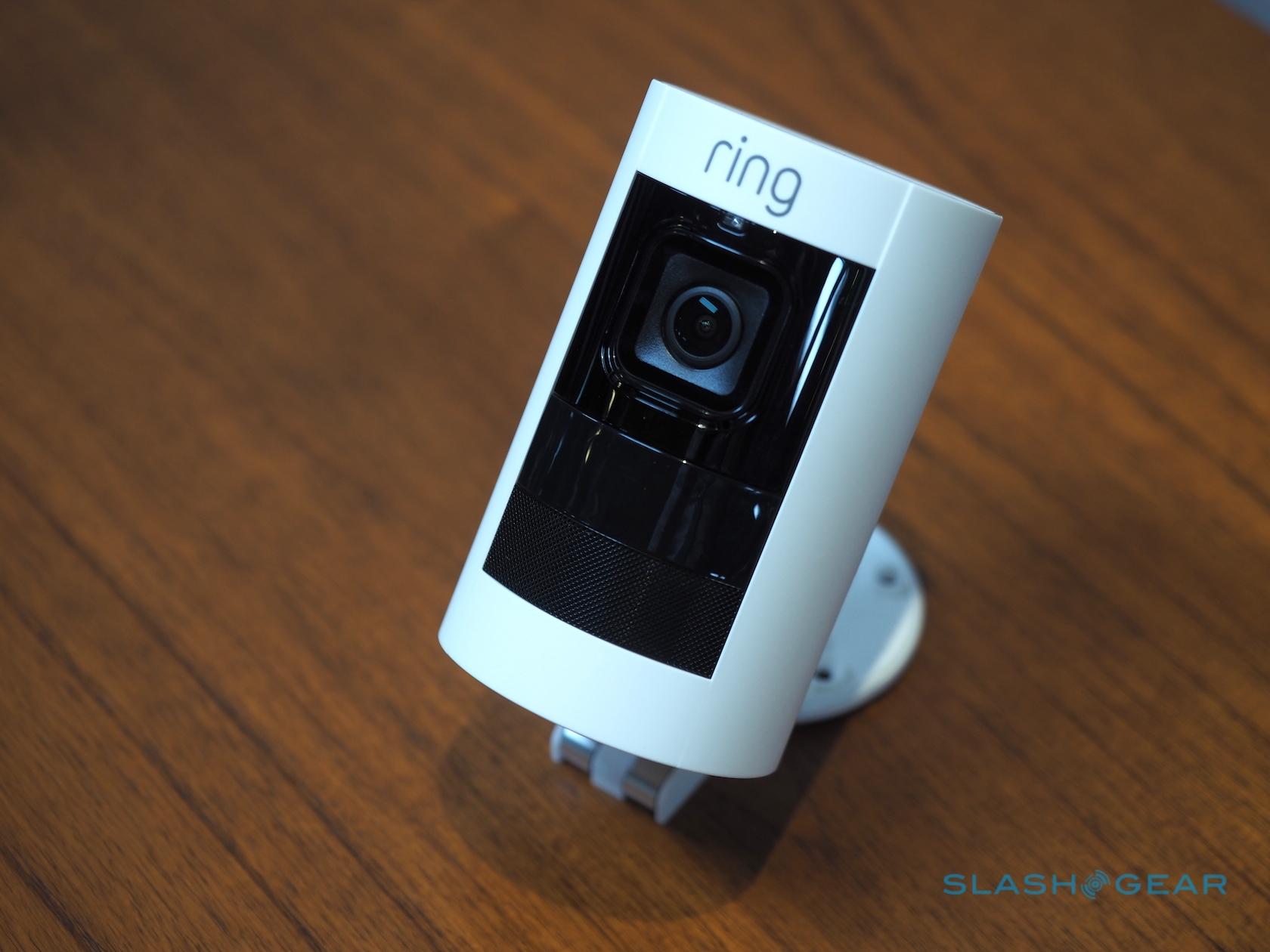 5. AmazonBasics Microwave
This microwave works with Alexa, so you'll be able to tell your Echo device to warm up a nice bowl of beans if you do so please. This device also works with Auto Popcorn Replenishment through Amazon Dash Replenishment technology. This microwave can be found sold by Amazon for approximately $60 USD.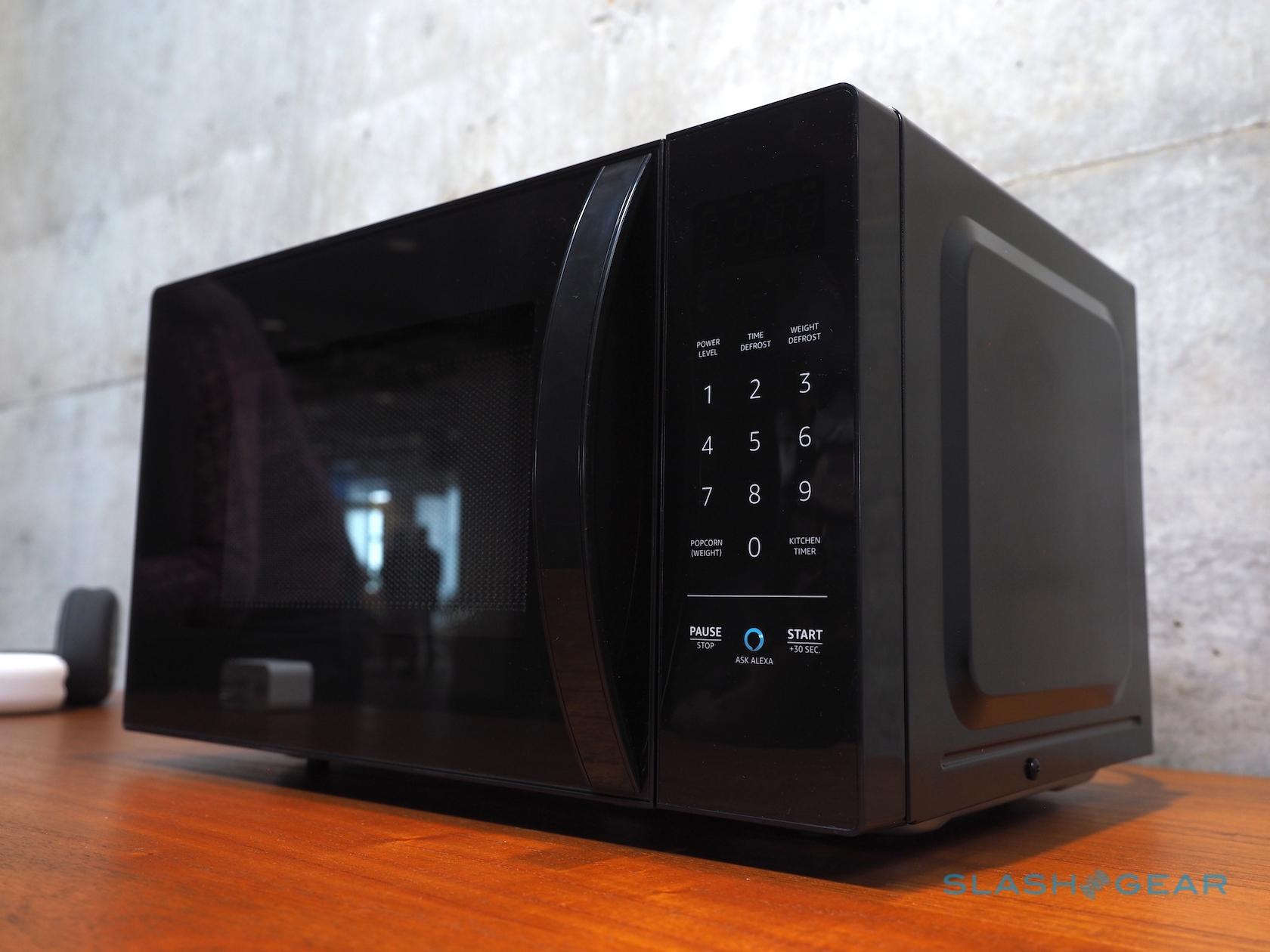 The AmazonBasics Microwave won't ship until November 14th, but it's already (apparently) the number 1 best seller on Amazon for microwaves. This is the first day this item's been on Amazon, and it's already the number 1 selling microwave. That's hot stuff. Take a peek at our AmazonBasics Microwave hands-on and first impressions right now.
6. Amazon FireTV Recast
The FireTV Recast doesn't look like a whole lot – it's basically a black box. But inside is the ability to capture and record live TV from an antenna (sold separately), DVR style, 2 shows at a time. There are two versions, both will be shipped November 14th: 2 tuners/500GB for $230, or 4 tuners/1TB for $280, both are up straight from Amazon right now.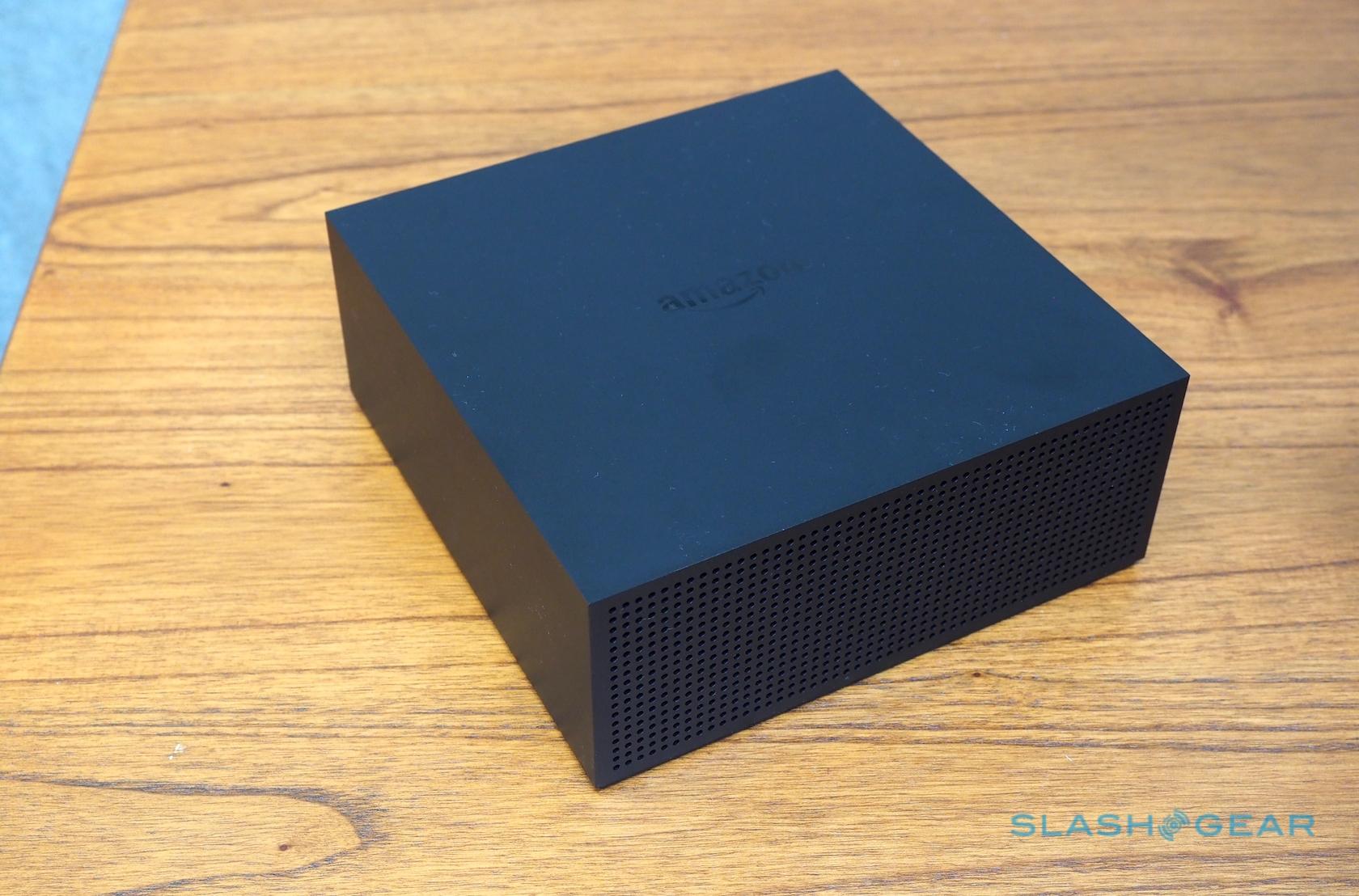 7. Echo Show (2018, 2nd Gen)
The newest Echo Show has a 10-inch display and is a window into all things Amazon. This device can access Hulu, Amazon Music, and Spotify. It can control your Zigbee smart home devices, and it's packed full of Alexa. This smart display will be sold by Amazon for approximately $230 USD and shipped starting on October 11th, 2018.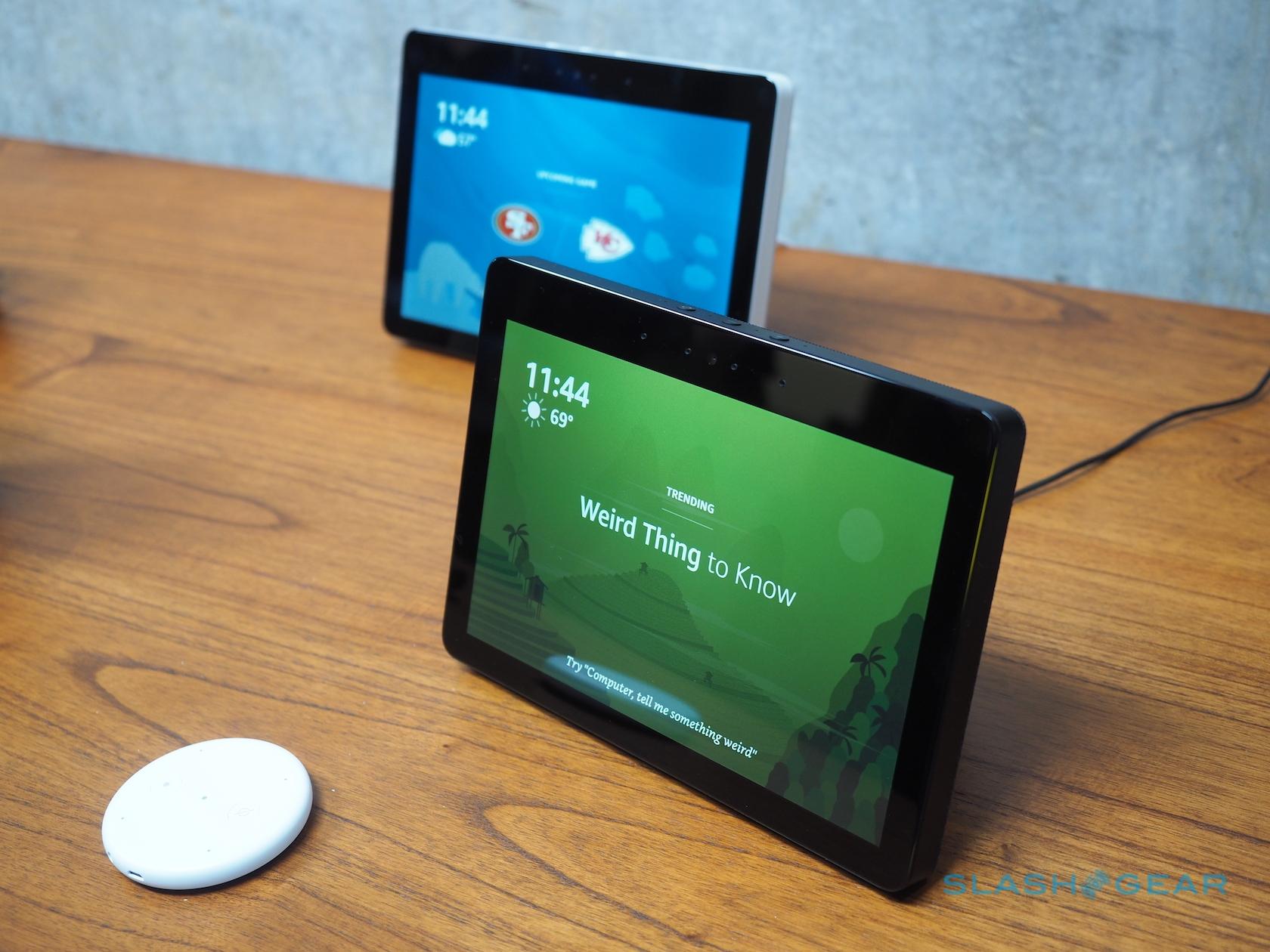 8. Amazon Smart Plug
The simplest item on the list is a plug that plugs in to your wall outlet. This plug has an outlet on it. You plug the Smart Plug into the outlet and it has its own outlet. Whatever you plug into the Smart Plug thereby has power controlled by the Smart Plug, which is controlled by Alexa. The Amazon Smart Plug will be available in Amazon's Electrical Equipment immediately for right around $25 apiece, shipped on October 11th, 2018.
9. Echo Auto
The first Echo Auto device uses your voice and your speakers to access Alexa. You'll need to connect it to the internet to get it working in full, but once it's ready to rock, it's one of the least expensive and simple ways to work with Alexa yet. This device has a "list price" around $50, but a sale price of approximately $25. This device needs an invite to acquire, for now.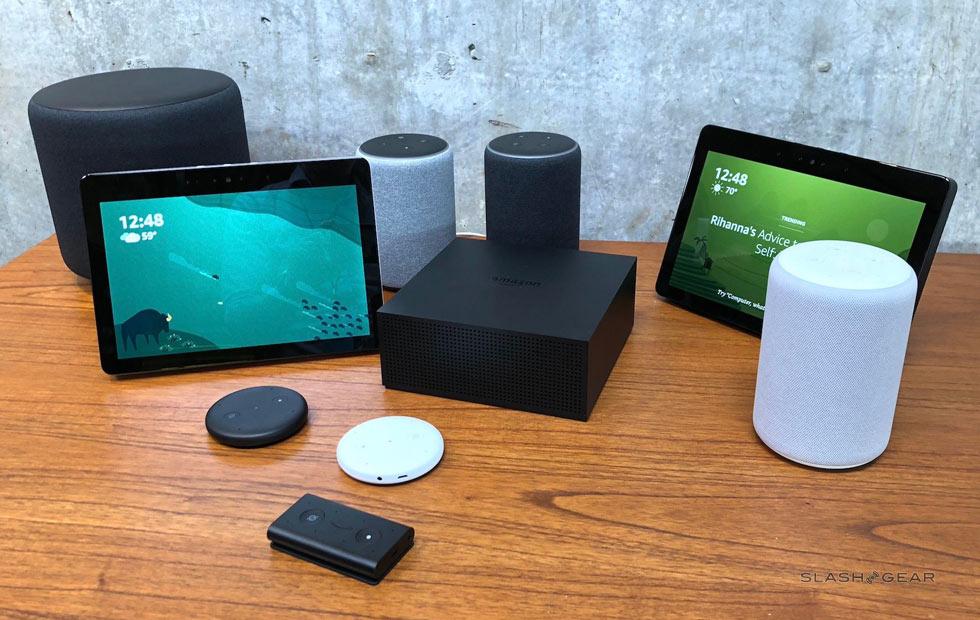 Stick around as we review ALL of these devices, one by one. Let us know if you have any questions about any one item here – no question is too inane!
SlashGear uses Amazon affiliate links, and if you buy something we may get a small share of the sale.