Echo Dot 3rd-gen revealed and detailed for release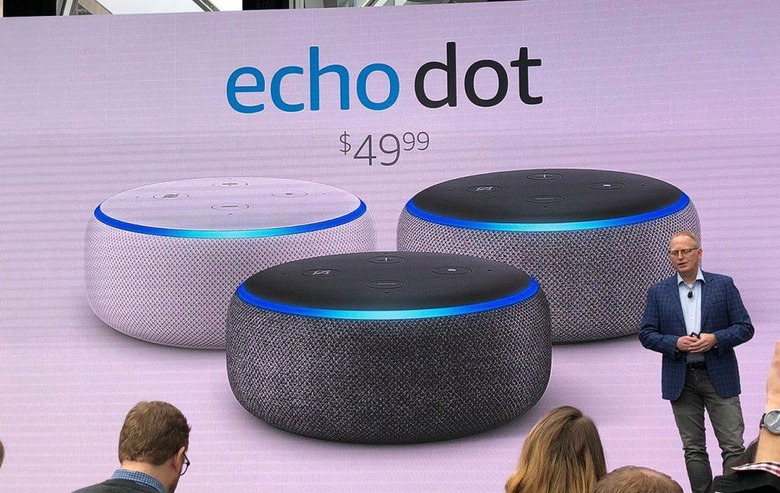 A new Echo Dot was revealed at an Amazon hardware event this week, complete with a new look and bumped-up specs. This new version of the Echo Dot is no longer just a plastic hockey puck-like device, now it's coming in a variety of colors with a fabric-covered exterior. This version of the Echo Dot (generation 3, let's call it), has a more powerful speaker, too.
The new Echo Dot gen 3 will cost $50, like the previous Echo Dot. This new device will be available immediately, if not soon. No word yet on what will happen to Gen 2 and Gen 1. Maybe something like a fire sale – but we'll see! Also revealed several other devices this week at this same Alexa-heavy event.
Amazon released the Echo Input – a device made to work with 3rd-party speakers. This device has no speaker of its own, and costs $35 USD. It'll be released in the USA, UK, and Germany for starters.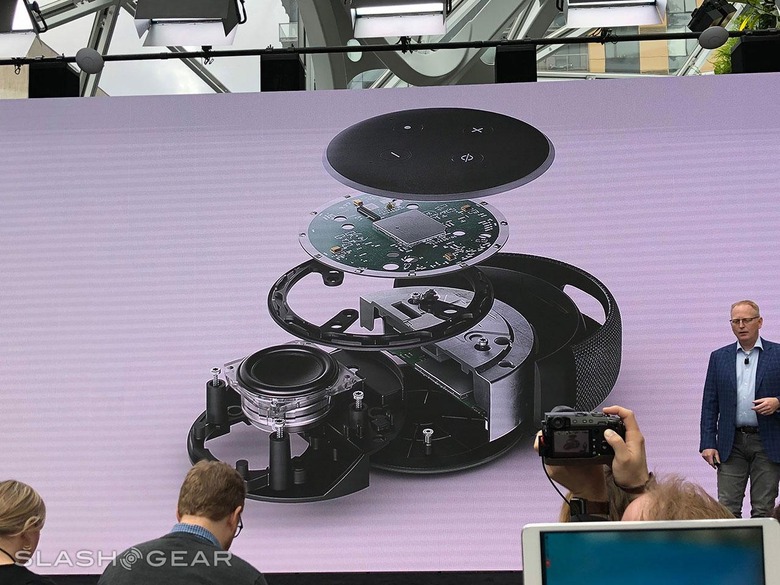 There's a new set of speakers, too. There's the Echo Sub, a subwoofer that "gives you rich deep sound." This speaker can be used with multi-room audio. Pre-orders for this subwoofer start this afternoon and shipping happens later this month – it'll cost approximately $130 USD.
Along the same lines as the sub are the Amazon Echo Link Amp and Echo Link. These, too, have only part of what's needed to roll with Alexa. They have no microphones – they're made to work with other Echo devices already in the home.
Echo Link Amp and Echo Link have multiple inputs and outputs, and are made to work with future devices as well as devices from the recent past. Echo Link Amp will cost $300 and will come out early next year. The Echo Link will cost $200 and will be coming later this year.