Never has the humble potato been so smart – or so readily cooked – as inside the Amazon Basics Microwave. Now blessed with Alexa support, what's probably the strangest product from Amazon's massive gush of connected gadgets today might seem, on the face of it, a gimmick. In reality, though, it's arguably the most important of them all.
The microwave itself isn't really the headline, though it is a full product and Amazon will be selling it alongside the rest of its ultra-affordable Amazon Basics options. It's a 0.7 cu.ft model, with 700 watts, and finished in the sort of uninspiring black metal and plastic that you might expect from the $59.99 price tag. Think "dorm room" more than upscale, design-magazine-quality kitchen.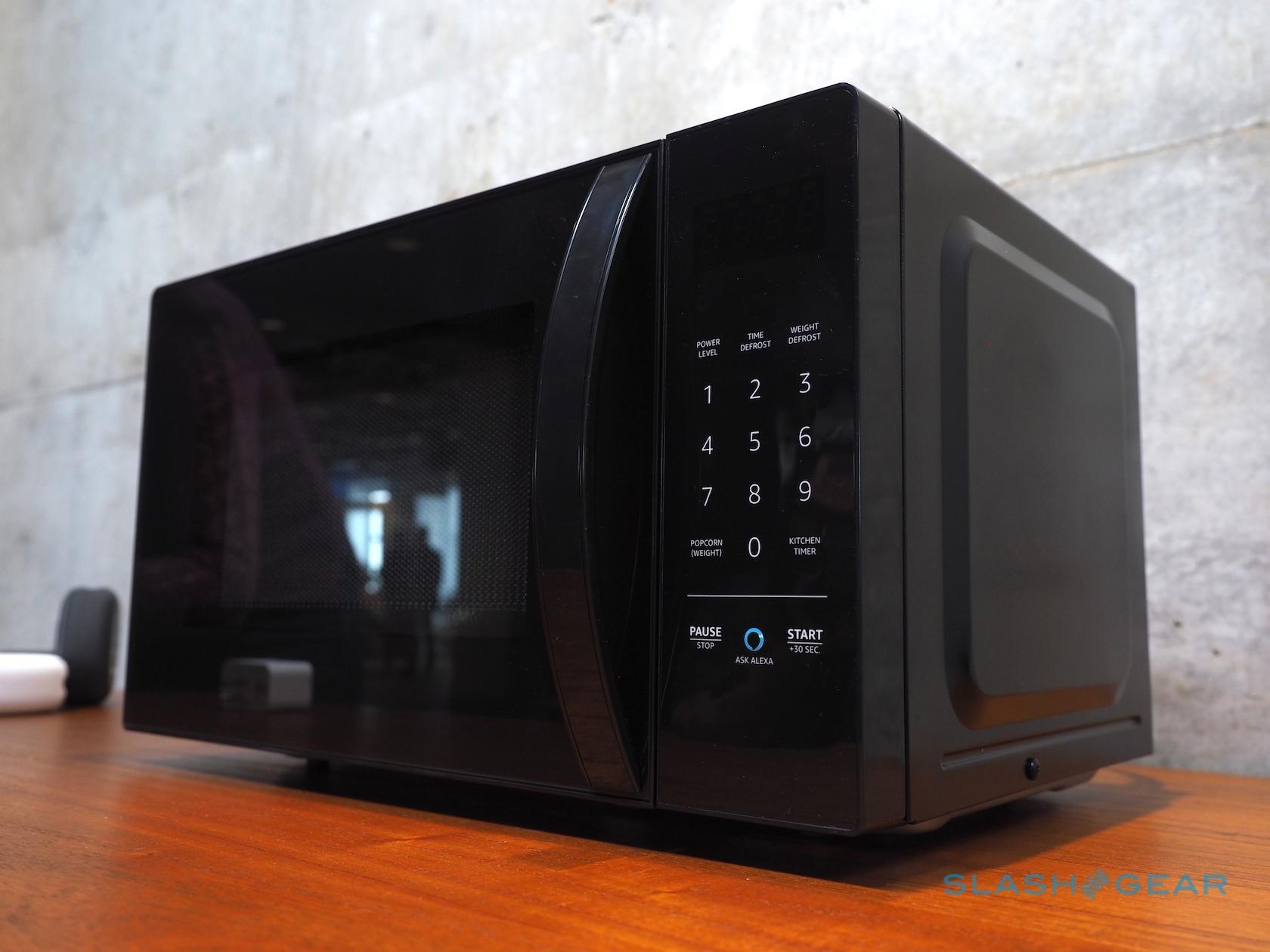 Despite the Alexa support, there's no microphone inside and no speaker. If you want to talk to the microwave you do so via a nearby Echo speaker – it can be any of the new models announced today, or an existing model – referring to it as "microwave" or whatever shortcut name you choose to set up. After putting a brave demo potato inside, I said "Alexa, microwave one potato" and the microwave automatically set itself to 6 minutes 34 seconds and began cooking.
"Microwaving one potato," Alexa informed me, cheerily, "six minutes and thirty-four seconds." I cancelled the whole thing a few seconds later, with a simple "Alexa, stop the microwave," command.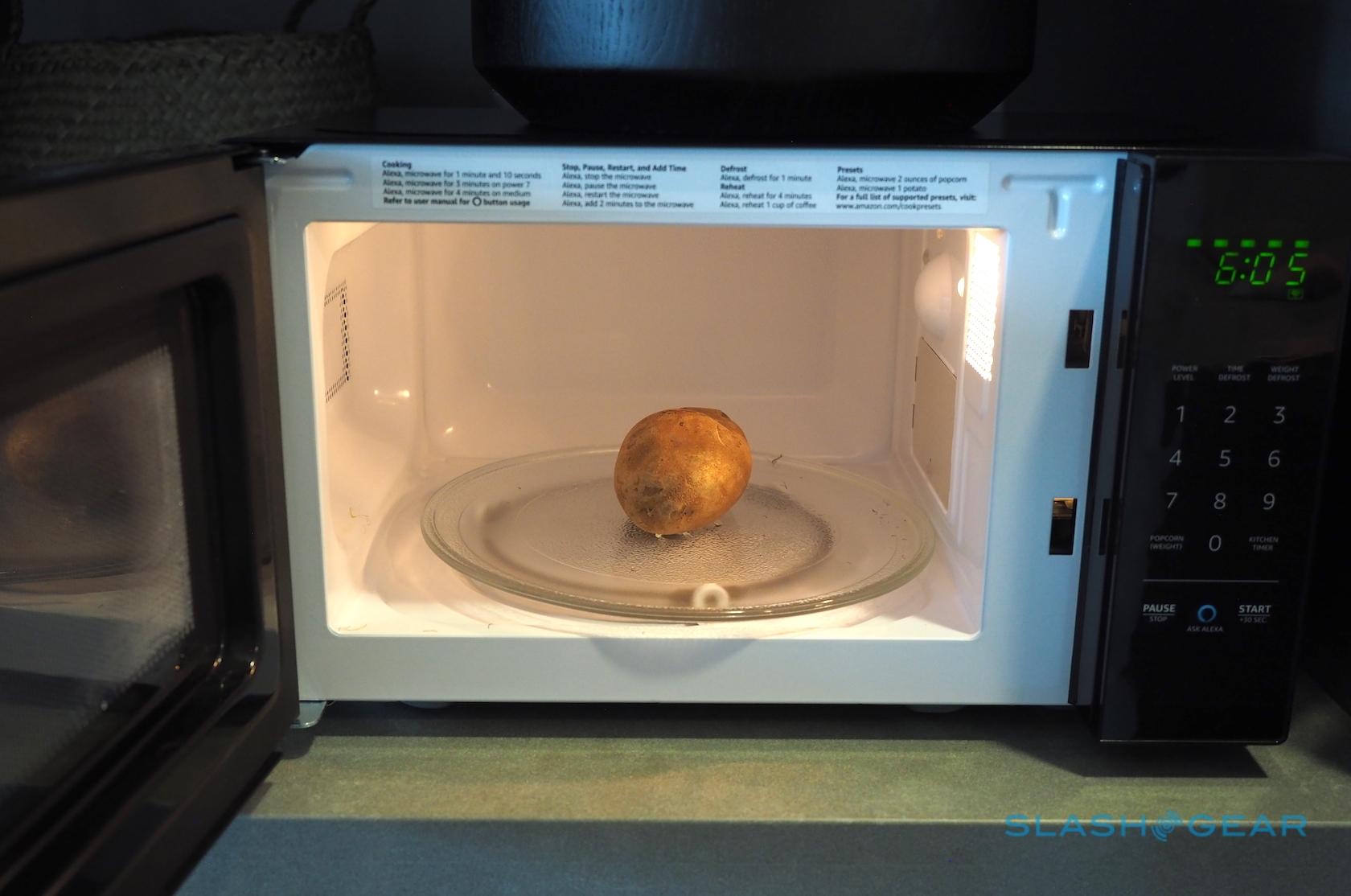 Physical controls are minimal: after all, Amazon argues, most people don't know how to use them in the first place. There are the basics to set the time manually, and a popcorn button because Amazon knows what its customers are really interested in. There's also an Alexa button, which can automatically inform the nearby Echo that you're wanting to start commanding the appliance: it means you can skip the "Alexa, microwave…" key-phrase and just say "one potato" or "stop" for swifter results.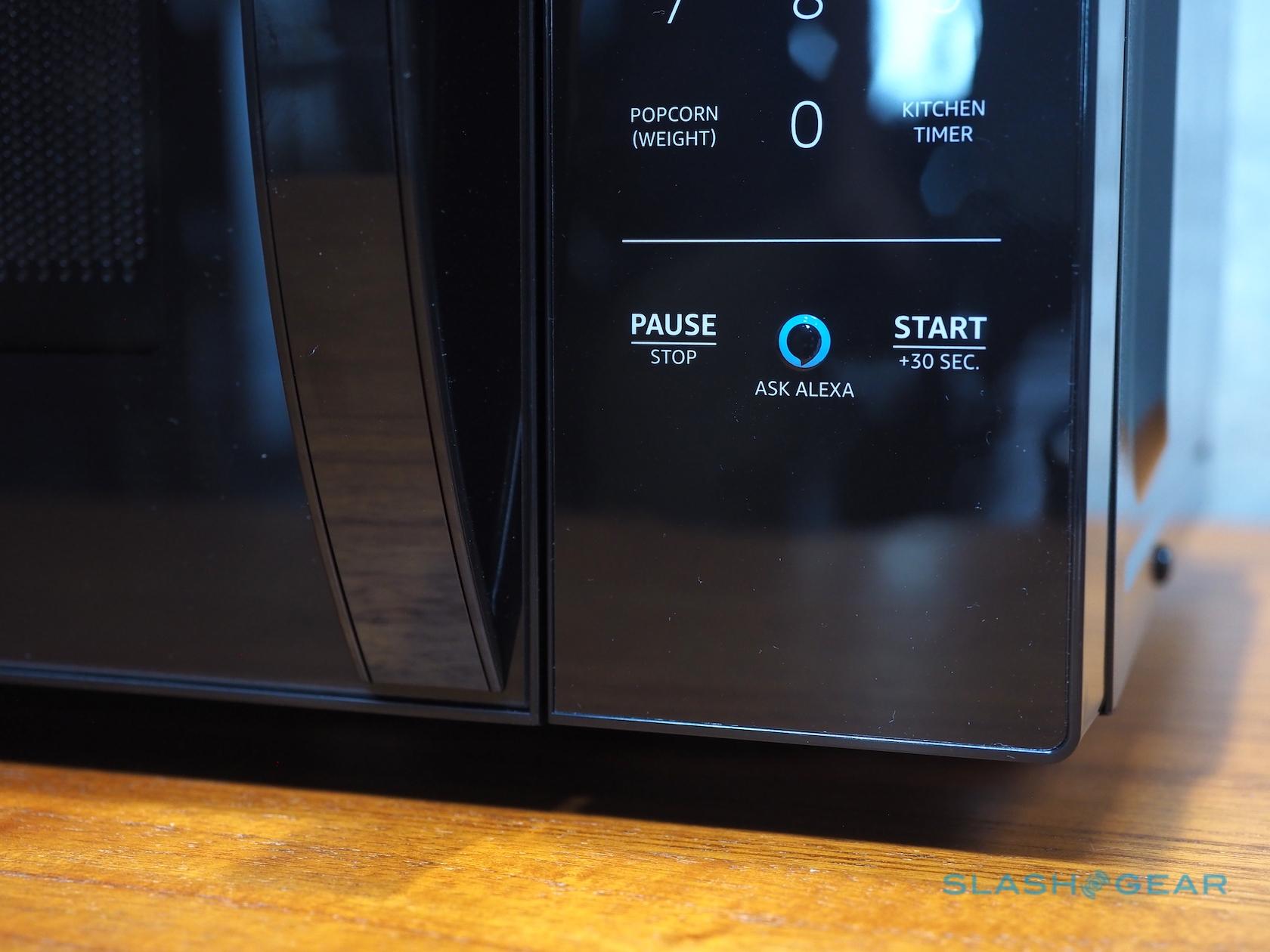 It would seem like a gimmick, if it was a standalone product, but in reality the microwave is more of a reference design for Amazon than anything else. It's intended to showcase the new Alexa Connect Kit, a way for third-party device manufacturers to easily add support for Amazon's assistant to their own appliances.
It's a tiny chipset – the small white and silver rectangle on the reference board shown here – and it'll be ridiculously cheap, too. Amazon isn't giving specifics, but tells me we're talking single-digits in dollars. There's no ongoing fees for manufacturers, either: Amazon will cover that for the lifetime of the device.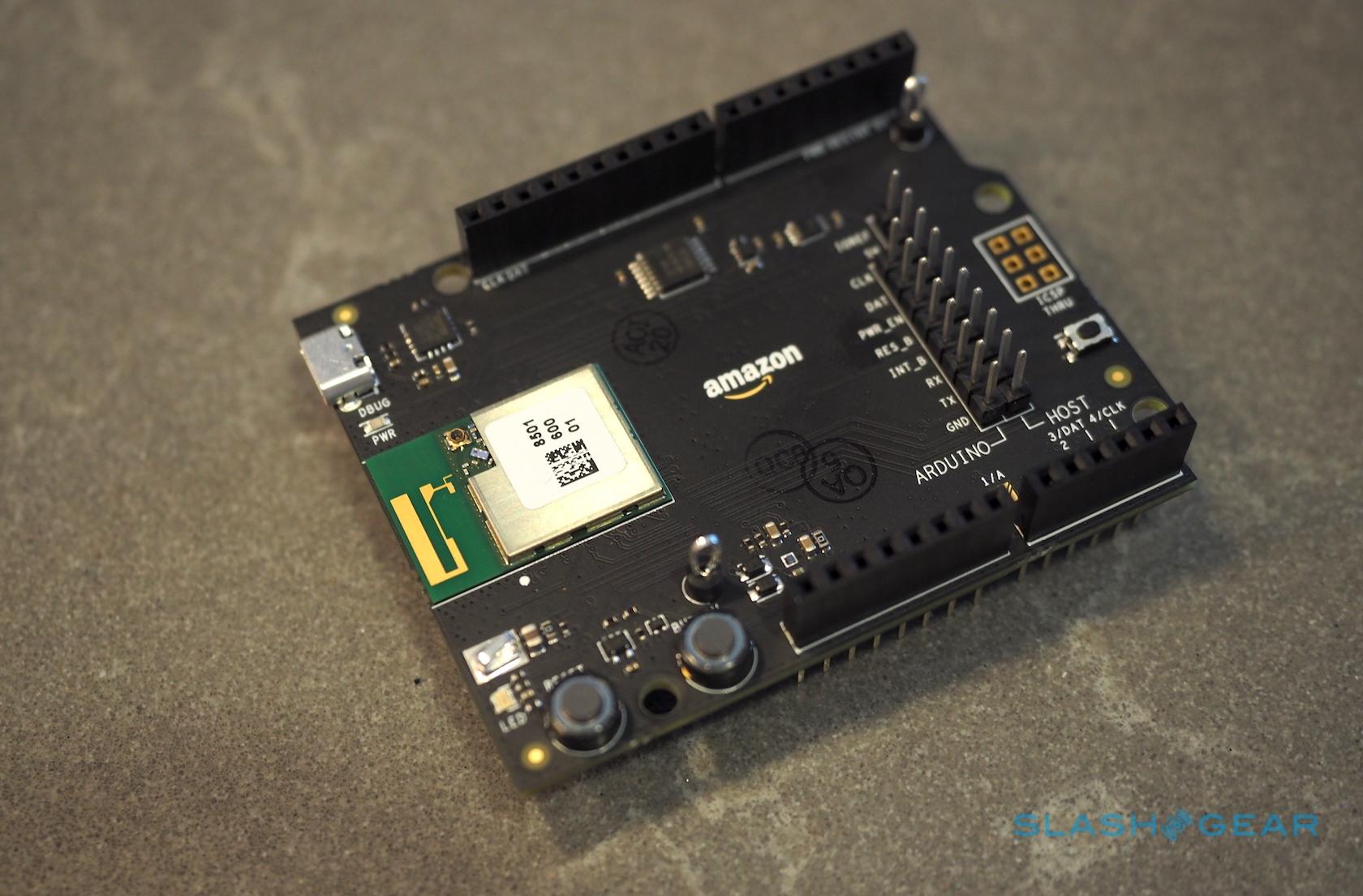 Adding it brings WiFi and Bluetooth LE connectivity, as well as all the Alexa and Amazon Dash functionality. No complicated coding, Amazon promises, just a swift way to get a previously dumb appliance talking to Alexa and the cloud, and for minimal outlay.
Until now, smart appliances have been held back by two things: they typically carried a huge price premium over their regular counterparts, and they were seen as fairly gimmicky. Amazon can't do much about the latter issue, but it's declaring war on the former. Laugh all you like, but Alexa is coming for your oven, your fridge, your A/C unit, and your humidifier, and the humble potato is just the start of it.