Grunt versus Green: Detroit shows an auto industry torn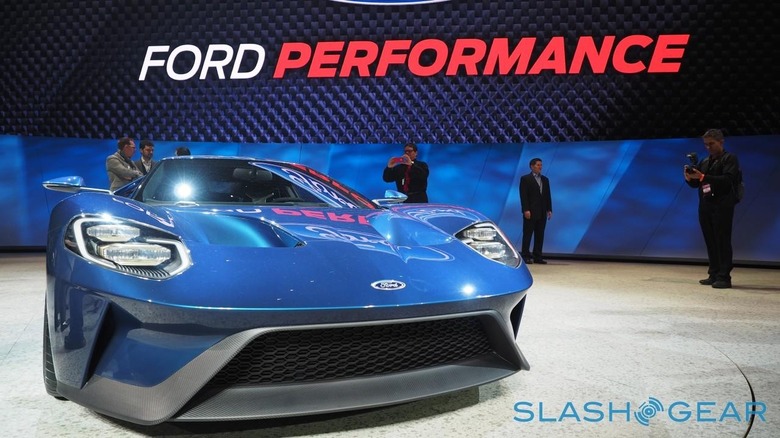 Not everything on four wheels is created equal, and while the Detroit Auto Show had its fair share of eco-mindful cars this week, the industry still couldn't resist some heavy duty muscle. Cars like the new Chevrolet Volt and its baby – and currently only conceptual – brother, the Bolt, showed GM isn't giving up on plug-in hybrid and range-extended cars. Its efforts were arguably overshadowed with the reveals of Ford's GT and Acura's NSX, however, along with a brace of new, luxury vehicles that gave only minor nods to the environment, if at all.
Chevrolet kicked the North American International Auto Show off with its new Volt and Bolt unveil, perhaps expecting to be at the head of a frugality avalanche. Volt sales have, after a few early stumbles, proved fairly healthy – at least sufficient for GM to green-light a second generation car, not to mention a smaller version that, though Chevy keeps calling it just a concept, would only really lose its space-age interior for production.
It sets GM up to better compete with Tesla's upcoming Model 3, but it didn't establish the tone of the Detroit show itself.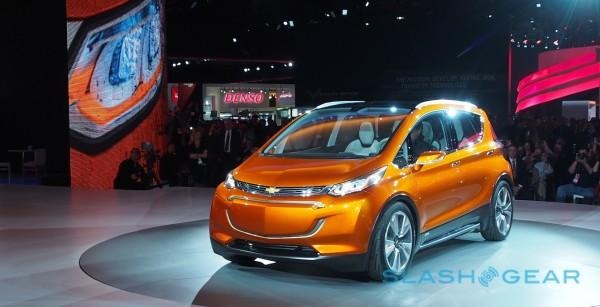 Instead, two supercars grabbed the limelight and ran with it. On the one hand, Ford's new GT resurrected a classic name 25 years after it was first used, shedding the retro looks of its GT40 predecessor in favor of cutting-edge aerodynamics and style.
Joining it was an equally profligate Mustang, the GT350 Shelby, itself prioritizing power.
Over at Acura, meanwhile, three years of work culminated in the 2016 NSX, another "modern classic" name returning to life on a very modern car. The new NSX will have "north of 550 HP" according to an Acura rep, versus the 600+ horsepower the new GT is expected to pack.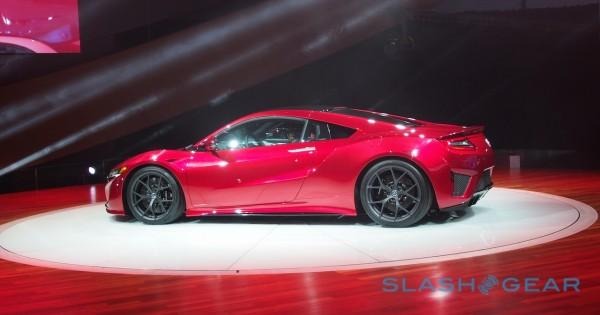 That's not to say that the supercars aren't necessarily built with some degree of economy in mind. Ford may have eschewed electric motors for the GT, but it still opted for a V6 with twin-turbos rather than the V8 you might expect to find under the hood of such an exotic. According to the company, that should mean a more frugal car for those who can afford what will be a big-ticket vehicle but still worry about gas prices.
Meanwhile, the 2016 NSX makes its own heavy use of electricity, pairing the car's V6 with a full three electric motors. The goal is torque not thrift, however: the new NSX will deliver a great gush of power from the moment the driver stabs at the accelerator.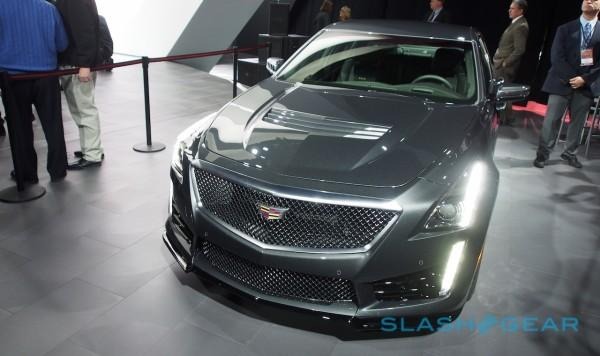 Elsewhere at the show, the environment got even less of a look-in. Cadillac's raucous CTS-V is a 200 mph monster of a sedan, yet to get even an estimate of what sort of miles-per-gallon it might achieve from its 6.2-liter supercharged V8.
With gas prices in the US at low levels unseen for the past few years, frugality may seem even more distant from the demands of today's drivers. As the big name reveals from Detroit suggest, tension between the demands of the environment and the desires of drivers are nowhere near settled.