This week the folks at Ford have shown off the Shelby GT350R Mustang, a vehicle they're suggesting is the most "track-capable" production-level Mustang they've ever built. This vehicle will be coming to the United States as well as Canada later this year (2015), and is quite the looker. We got a chance to see it in press photos earlier today with amped-up levels – now we're having a peek with our own photos captured at the North American International Auto Show 2015.
What you're going to see here – or what you might end up seeing on the road in the very near future – is a vehicle designed to shine with distinct design features, top to bottom. Red painted brake calipers, carbon fiber wheels, a larger front splitter than previous models, a larger rear wing than previous models, and optional pin striping at the edges of the also-optional over-the-top racing stripes.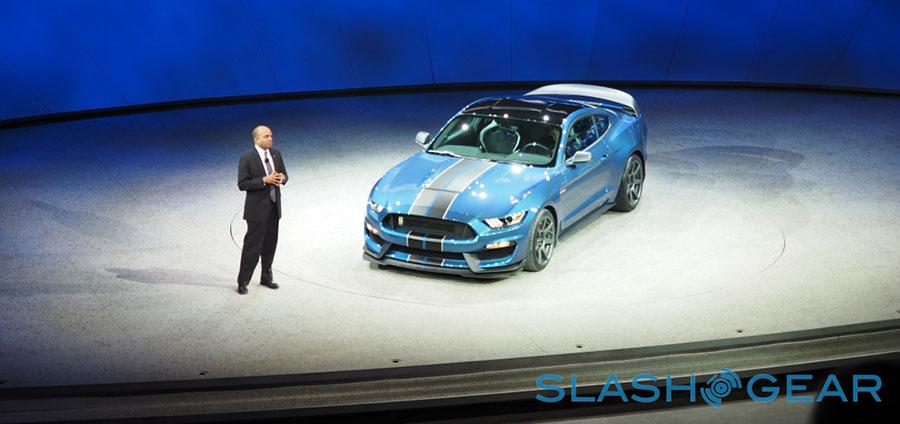 Inside this vehicle you'll find "high contrast" red stitching as well as Shelby GT350R badging. There's also a D-shaped steering wheel with an eye-searing red center mark right up top.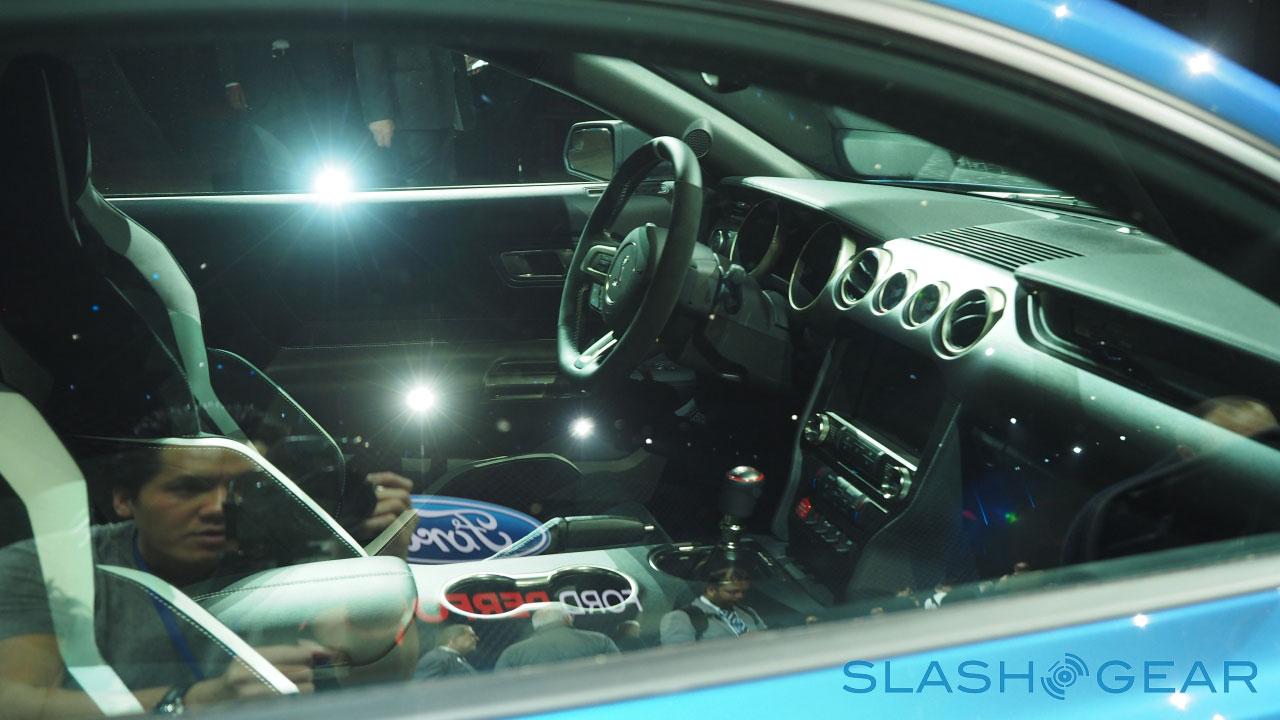 If you're not all about the looks, you'll be pleased to know that this is the most high-performance Mustang ever revealed. Inside you've got a 5.2-liter dual-overhead-cam V8 engine. that's the first-ever production V8 from Ford that includes a flat-plane crankshaft.
With more than 500 horsepower and 400 lb.-ft. of torque, this vehicle is set to be a monster that's as ready for the track as it is for the street.
We'll know more about pricing soon. For now we're ready to see this become the start of a new generation. As the Director of Ford Performance Dave Pericak suggests, "The Shelby GT350R Mustang lays the groundwork for a story that will play out for years to come on the track and the street."