This is it: The 2016 Acura NSX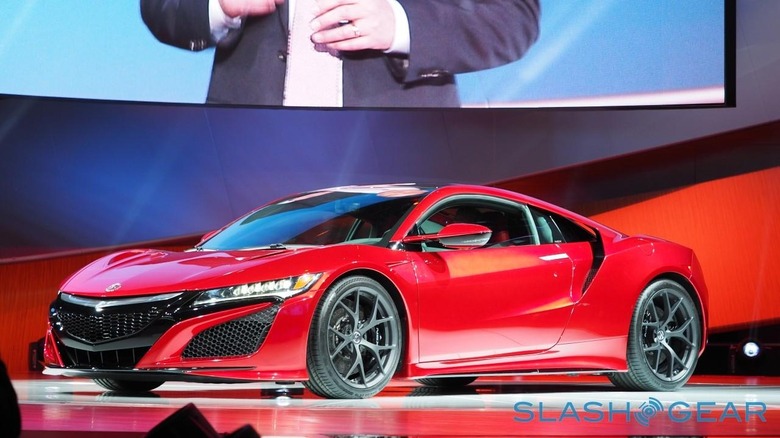 It's the car Acura fans have been waiting over two decades for, a new Acura NSX, and it's finally made its debut at the Detroit Auto Show today. Powered by the combination of a twin-turbocharged, 75-degree DOHC V6 engine with a 9-speed dual clutch transmission (DCT) and trio of electric motors making Acura's Sport Hybrid system, the 2016 NSX will be built in Ohio, America, and was designed – both outside and under the sinuous design – predominantly by a US-based R&D team. The result is a new supercar contender created over the course of the past three years.
The design is aero-led, with no active aerodynamic aids. The sizable side vents, for instance, are required to push sufficient cooling through into the engine situated right behind the driver.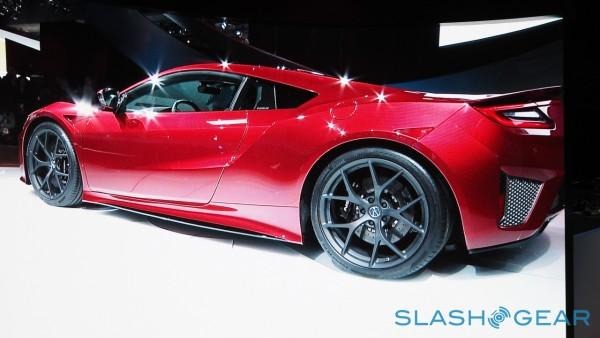 In fact, Acura redesigned the NSX midway through its design process, to accommodate a change in engine. The original V6 was thrown out in favor of the new engine and its EV components, for instantaneous torque among other advantages.
There's also dynamic torque vectoring from the electric motors driving the front wheels, and four settings to choose between in the "Integrated Dynamics System" to change the feel on roads and tracks. At the most mild, there's a "Quiet" mode which should make the new NSX more suburb-friendly, while at the other extreme there's a "Track" mode for when it's performance, not sleeping neighbors, that you're more concerned about.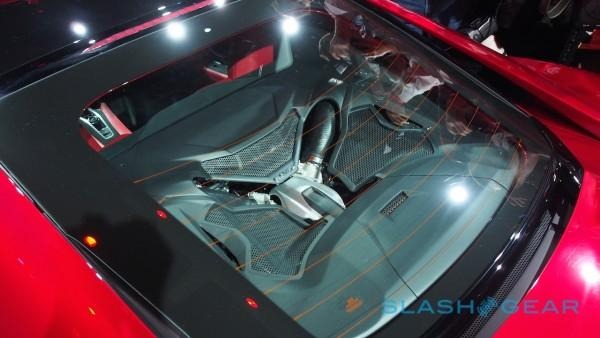 Inside, there's a relatively low-key interior, which Acura says is an intentional design decision: the focus is meant to be on the road, after all. It's calling it "Human Support Cockpit" design, and there's the usual combination of paddle-shifters, a leather dashboard, and LCD TFT display.
However, the A-pillars have been deliberately slimmed to keep visibility clear, and the midframe of the chassis is visible underneath the dash.
Final performance figures haven't been announced, but Acura says that the new NSX has the lowest center of gravity of any of the cars in its class.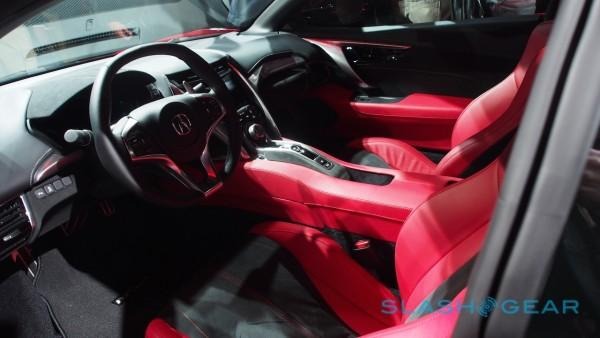 Of course, the big question has been "when can I have one" – Acura even brought Jerry Seinfeld along to the show, who is one of the earliest pre-order customers – and the good news is that the answer is "this year."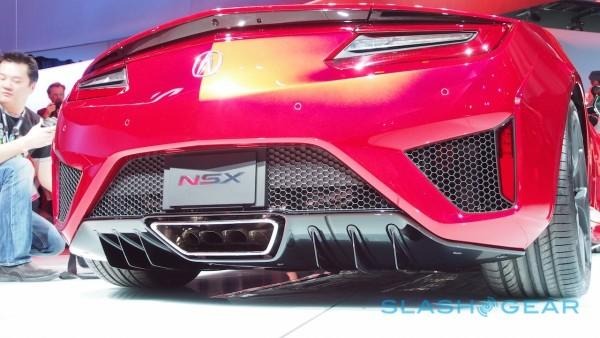 Acura will open up the online configurator this summer, allowing different specifications to be pieced together and sent off to dealers, and production will begin in the fall of 2015. The first deliveries will be before the end of the year.
Pricing is expected to begin in the mid-$150,000 region, with a long list of options.