Ford GT Reborn As 600+ HP Uber-Coupé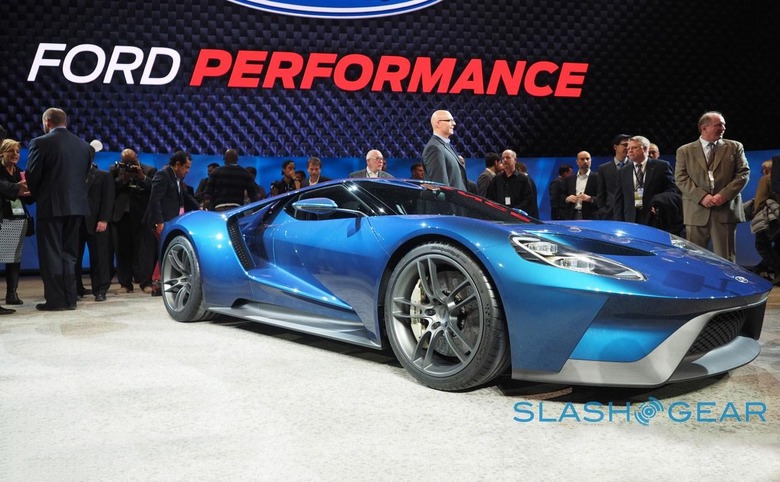 Ford has revealed its new GT, an all-new carbon fiber supercar set to push the limits of its EcoBoost turbo technology, and set to go into production in 2016. The new coupé, revealed at the Detroit Auto Show alongside the 2017 F-150 Raptor today, has the most powerful EcoBoost turbocharged engine Ford has ever produced, a twin-charged 3.6-liter V6 good for more than 600 horsepower. Final performance figures are yet to be confirmed, but the incredible – and modern, unlike the GT40 – design is striking from the outset.
It's entirely aero-led, Ford claims, with inspiration from aircraft for the fuselage, and extra curves added to the windshield for improved visibility and a cut in drag. An active rear spoiler is found at the back, all on top of 20-inch wheels with adjustable ride height.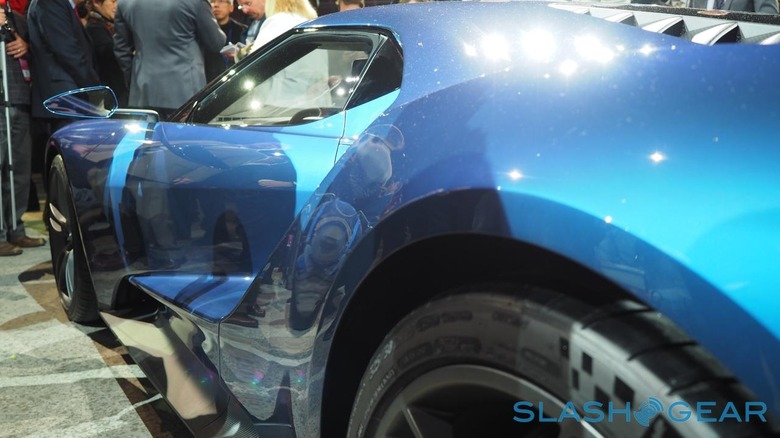 Gullwing doors add a sense of drama to getting inside, where there are two seats that have been integrated straight into the carbon fiber passenger cell. Rather than the driver's seat moving, the steering column and pedals shift forward and backward.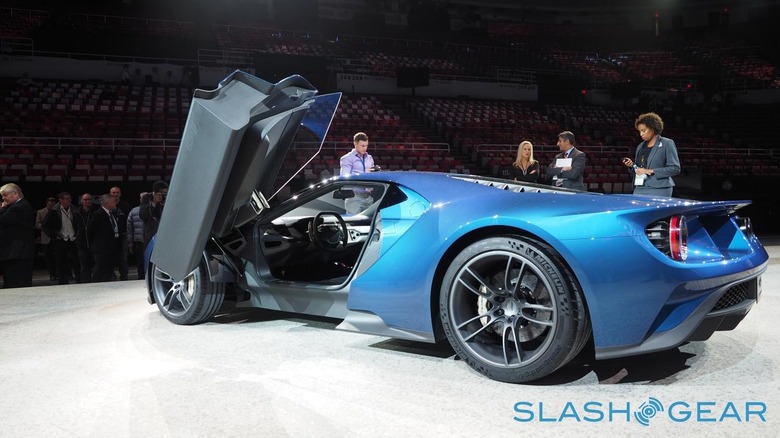 Most of the controls are clustered on the F1-style wheel, meaning Ford could do away with traditional stalks that might get in the way of paddle shifting the 7-speed dual-clutch transmission.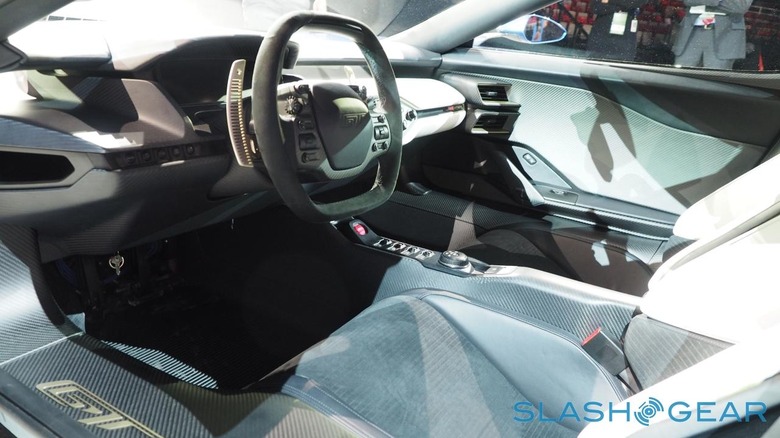 Information, meanwhile, is served up via a configurable digital display, which can be switched between different modes depending on race or road use. There'll also be SYNC 3, Ford's latest QNX-powered infotainment system.
Pricing or final specifications have not been confirmed, and Ford is promising more details closer to the new GT's launch in 2016.
UPDATE: Watch the GT drive off and listen to the engine exhaust!