2017 Ford F-150 Raptor gives truck a sports boost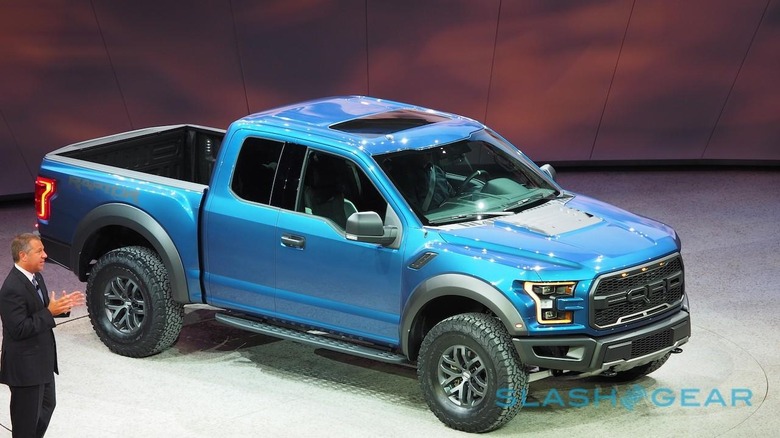 Ford may have a hit on its hands with the F-150, but all along it knew what truck lovers really wanted: a new Raptor. Sure enough, that's just what it's brought along to the North American International Auto Show in Detroit this year, the new 2017 F-150 Raptor that's lighter than its predecessor, more powerful – despite a shift from a V8 to a V6 that's likely to be controversial among purists – and more capable across different terrains, Ford claims. It also looks suitably aggressive, you'll be pleased to hear.
The main point of argument is likely to be Ford's choice of engine. Rather than the V8 of the outgoing car, the new Raptor gets a 3.5-liter EcoBoost V6.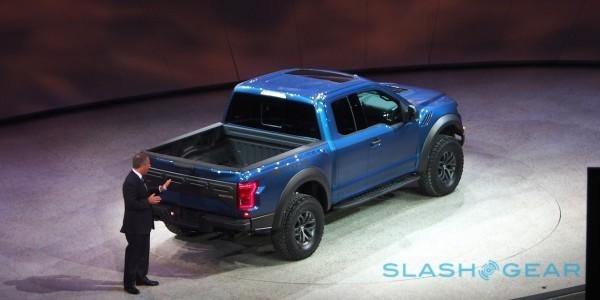 As a result, you get more torque and more horsepower than the current 6.2-liter Raptor (which musters 434 lb-ft and 411 HP) but better fuel economy. Ford isn't giving numbers yet, but we've seen impressive things from EcoBoost in the regular F-150.
Meanwhile, there's a 10-speed transmission and a new suspension system, with bigger FOX Racing Shox that have greater travel.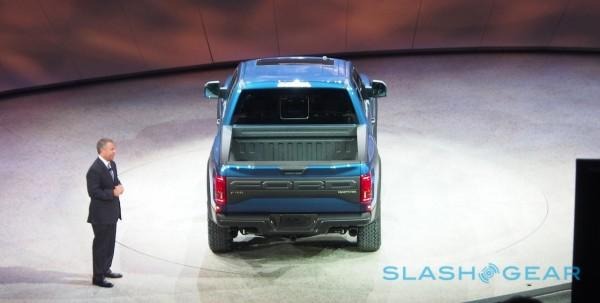 They're paired with a Smart Terrain management system, with modes for road, mud, sand, snow, and other conditions. Four-wheel-drive and a torque-on-demand transfer case are standard, too.
The new Raptor is 500 lbs lighter than the old car, but 6-inches wider than the regular F-150, and has a dual-exhaust system and new 17-inch wheels.
Meanwhile, there are paddle shifters inside, and Ford has moved the auxiliary switches to the roof panel: something of both a stylistic flourish and a functional one, since it keeps them out of the way.
Pricing for the F-150 Raptor has not been confirmed yet, but the sports truck will go on sale in 2016