Google's Nexus didn't just pull an Apple with USB-C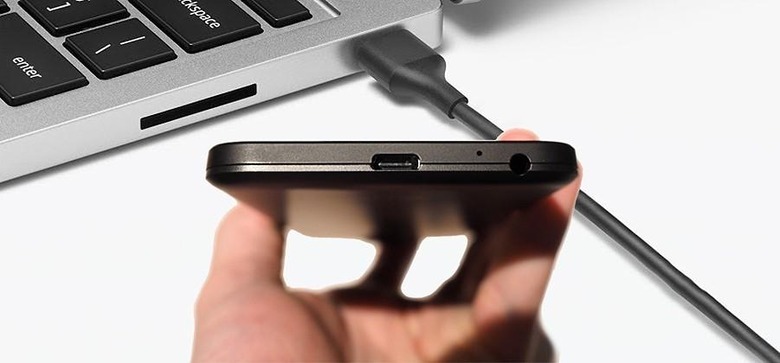 After Google announces a Nexus 5X with USB Type-C cables without Standard-A plugs, Android fans cry foul. If you want to connect your Nexus 5X to a computer without a USB Type-C port, you're going to need to spend another $12.99 (if you buy with Google) to get a USB Type-C USB Standard-A plug cable. While this situation is summoning some off-the-cuff comparisons to Apple's tendency to release smartphones and tablets with their own proprietary plugs, you really aught to know: Google didn't just thunder-strike you with a Lightning cord type situation.
When you purchase a Nexus 5X you'll get the phone itself, a SIM tool, a Google Play Music promo card, quick start guide, safety and warranty information, and two cords. One cord has a USB-C end on one side, 15W (5V/3A) charger (wall socket) on the other side. The other cord has two USB Type-C ends on it.
NOTE: Terms USB Type-C and USB-C are used interchangeably in this article – and will likely be used interchangeably in the future all over the web, as well.See our Nexus 5X hands-onOddly the Nexus 6P DOES come with a USB Type-C to USB Standard-A plug cable in addition to the other two cords the 5X has in its box. Three cords in one box! This was first noticed (as far as we know) by Droid Life
Just a few computers on the market today work with USB-C ports. They are as follows – and please let us know if we've missed any:
See our Nexus 5P hands-on
Largely because Apple began using USB-C with their 2015 MacBook, accessory-makers have been blasting out the USB-C adapters for months.
Meanwhile Apple releases smartphones with their own cables that they and 3rd-party accessory-makers sell. The difference here is that Apple has a certification program for their own, unique cables, while USB-C is a standard with its own certification program handled by a non-profit corporation run by a board that includes leaders from companies like HP, Intel, Microsoft, Renesas Electronics, and STMicroelectronics.