Google Wallet Activation Confirmation Spotted Early In San Francisco [And New York]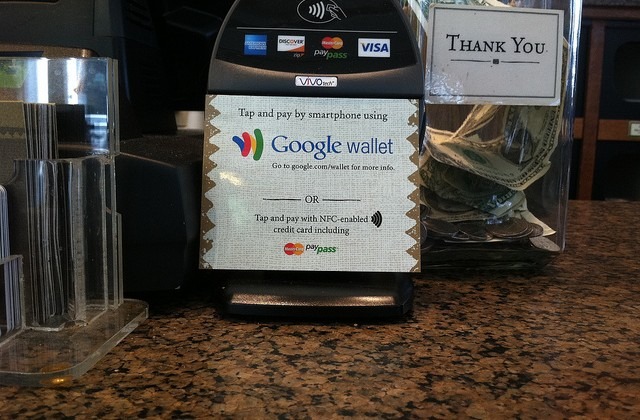 It appears that at least one coffee shop has decided to forgo the big bang reveal of today's launch of Google Wallet by placing their official "tap here" signs on their Vivo paypass-capable machines. All you've got to do is Tap and pay with your NFC-enabled credit card OR your smartphone using Google Wallet – adding that you should simply go to Google.com/wallet for more information if you're not already in the know. We know from earlier today that the launch is very likely for later today and of course that the NFC-based mobile money service will be popping up imminently one way or another.
We've been following Google Wallet since its big launch all the way back in May, noting that since the launch, there's been no lack of alternate solutions made possible by groups like ISIS and carriers such as Verizon, T-Mobile, and AT&T. Check out the announcement of a collaboration between all four of those titans and lemme know if you think it's a good alternative to the Wallet.
Given that the Nexus S, the device that's most often associated with NFC on Android and the first one to get Google Wallet working with it is often free, we've got to wonder how anyone will compete. Meanwhile Asia continues to lead the way with said payments, having had them for some time now and working to increase the landscape by the day. Don't you wish your payments were simply like thee?
UPDATE: PCMag hit up a local American Eagle in New York City and was shown to their slightly modified console with less pazazz, attendants saying that it'd already been used a few times. Interesting!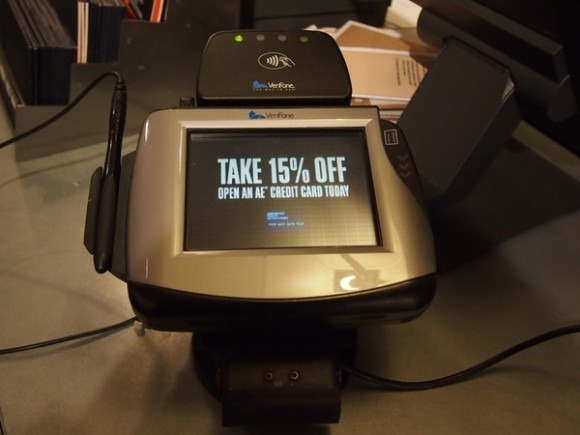 [via GigaOM]