iPhone 4 NFC Payments Launch On KT Telecom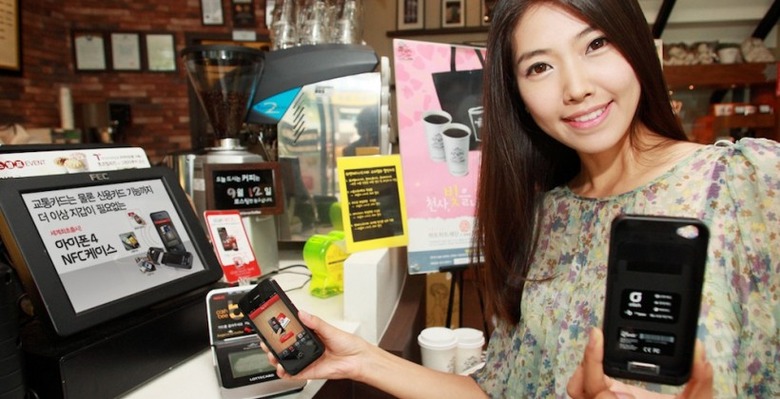 Apple's iPhone 5 is tipped to bring NFC among its various charms, but Korean carrier KT Telecom isn't willing to wait. It has launched an iPhone 4 NFC payments system, using the iCarte 420K NFC case, with a prepaid credit card supported by local transit, retailers, restaurants and entertainment venues like cinemas. Some places are offering discounts on services if people use the new KT system.
The case itself – which basically adds an NFC chip to the iPhone 4 – is priced at 69,300 Won ($63), though buyers get 10,000 won ($9) in credit preloaded. In addition to payments, there's support for using the iCarte as a membership card and as a way to collect and redeem digital coupons. KT Telecom already offers NFC payments and other services on various Android devices, as part of its Olleh Touch system for phones like the Samsung Galaxy S II.
Competition may well be waiting in the wings from Google itself, however. The search giant is tipped to launch Google Wallet later today, though initially it may only be available on a single handset, the Samsung Nexus S 4G. however, Google plans to extend its NFC payment support to other devices courtesy of NFC stickers.