Google+ for Android 4.0 update adds smart photo tweaking and more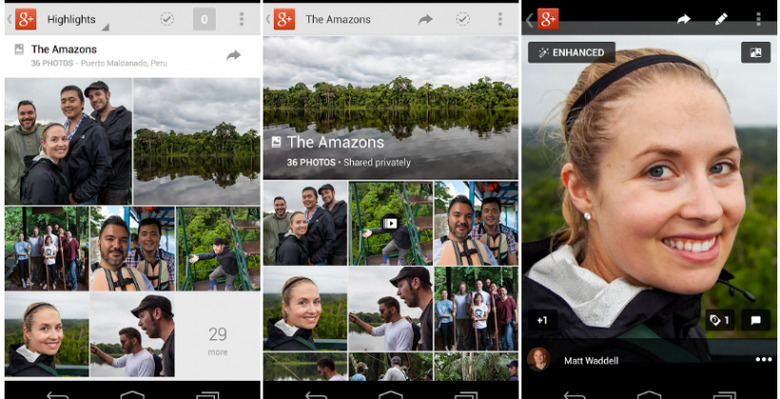 Google+ stepped up as the hub of Google's "context ecosystem" at I/O last week, with 41 new features now being joined by an updated Android app to take advantage of them. Google+ for Android 4.0 arguably makes its biggest advances in how photos are handled, tapping into the new auto-highlight and auto-enhance functionality which can automatically edit photos as well as pick out which are the most interesting from your uploads.
There's also support for the comically-titled "Auto Awesome" feature, which can create GIF animations from a series of shots, or panoramic images by stitching them together. Auto-backup is used to fire off all your new shots to the cloud.
In addition to the web-based features we saw added last week, there are also various filters and processing tweaks possible, thanks to Google's acquisition of Snapseed last year.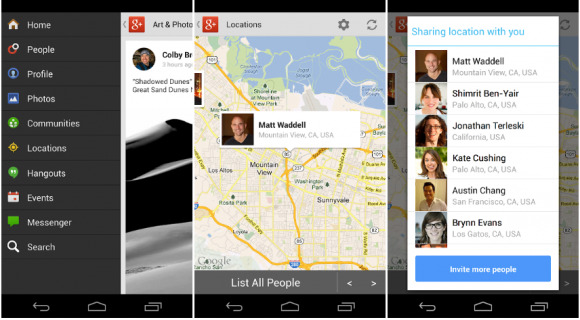 Elsewhere, there's extra control over location sharing, with a new Locations section in the app that shows where all your nearby friends are. Obviously that only works if they've enabled location-sharing with you; the control is in the settings, if you're not interested in being found.
The last big change is support for hashtags, which pull in real-time streams of themed content, in addition to automatically tagging your articles just as the web-based Google+ has begun to do. Google says there's also an easier way to access Hangouts with a shortcut straight to the new app, while the notifications menu has been aesthetically tweaked too.
Google+ may have been treated as something of a joke to begin with, with regular comparisons how popular Facebook has been, but it looks like Google isn't willing to give up on it. In fact, the social network arguably now makes even more sense when seen in context of things like Google Glass, the two making for the beginnings of an ideal life-logging platform.
Google+ 4.0 for Android will land in in the Google Play store later today.