Google grabs Snapseed for Google+ Instagram retort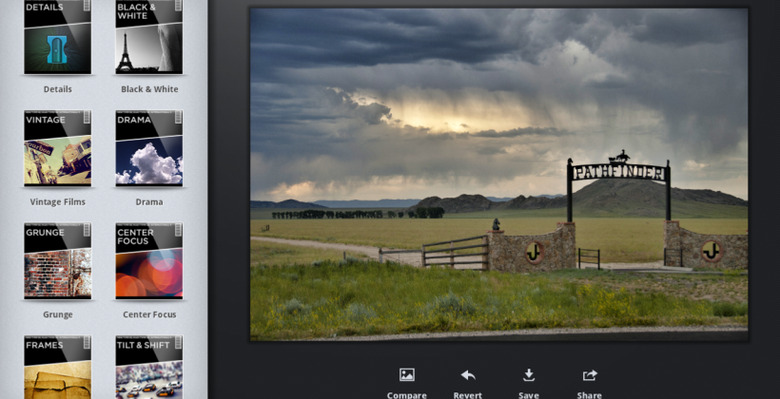 Google has snapped up Instagram-rival Snapseed, part of the apps and services portfolio of Nik Software, with the team responsible for the photo editing app apparently being integrated into Google+. Terms of the deal have not been announced, but according to insiders it's Snapseed – currently available for iOS, PC and Mac, and with an Android version in the pipeline too – that was the main target, The Verge reports, rather than the company's other image processing software.
Google+ already has a reasonably comprehensive photo editing toolkit, added back in October 2011, and the search giant has been tweaking its photo sharing tools since then, including adding a meme-creation wizard earlier this year. It also has a useful auto-upload system tied into the mobile apps, which automatically sends photos and video taken on a user's smartphone or tablet up to a gallery – initially private – on the social site.
"For nearly 17 years, we've been guided by our motto, "photography first", as we worked to build world class digital image editing tools" Nik Software's Laurie Rubin wrote in a statement today. "We've always aspired to share our passion for photography with everyone, and with Google's support we hope to be able to help many millions more people create awesome pictures."
Whether this developer acquisition marks Google's greater intentions to the mobile photography segment remains to be seen, though it's worth noting that rivals and Android OEMs alike haven't been standing still in the segment. Facebook snatched up Instagram for $1bn earlier this year, and Samsung recently announced the Galaxy Camera, an Android-based point-and-shoot which prioritizes instant sharing of newly-shot media.