Gear 2 Solo: Samsung needs an iWatch combatant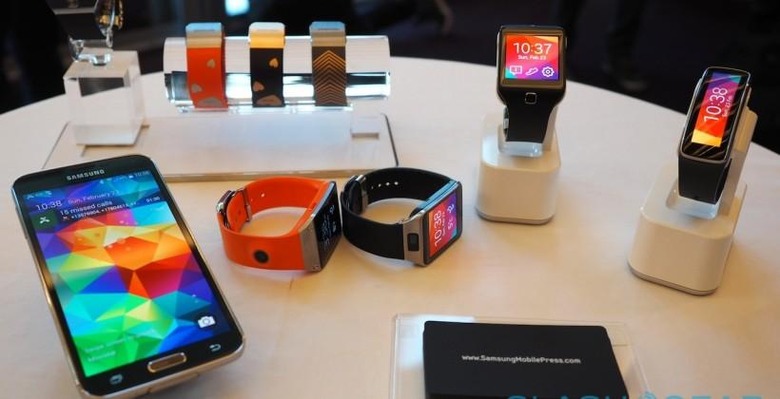 A number of wearable devices have been tipped for a Samsung reveal over the next few weeks, and here we're set to lay down the details we've gathered thus far. As of now, it would appear that at least one device – tentatively titled "Samsung Gear 2 Solo" will be released without the need for a smartphone companion. That's where "Solo" comes from.
To dissect the leaks we've seen so far, we're going to begin with a tip from Sammy Leaks earlier this year. This leak suggests "upcoming Samsung wearables: SM-R130, SM-R320, SM-R710, SM-R750." That's four different models, not all necessarily different enough to be released one next to the other. We may very well be dealing with Test Models.
• SM-R130
• SM-R320
• SM-R710
• SM-R750
I can't imagine Samsung revealing an additional four devices when they've already got four on the market. That'd be nuts, even for the company that releases more smartphone models than any other without fail.
Just yesterday we saw two of these devices "re-confirmed" by sources @UpLeaks and @BeefLeaks. Both sources once again suggest that the SM-R130 and SM-R320 are "new Samsung wearables."

The FCC also has a listing of the device code-named A3LSM-R130, there called a Bluetooth Stereo Headset. Samsung also has a DVD player with "R130" in the title, but we're going to go ahead and assert that this device and the wearable are different SKUs.
According to MakTechBlog, the SM-R710 will be known as the Gear 2 Solo. Their information comes from shipping manifests on Zauba – this is where several bits of information have come over the past few weeks for Samsung smartphones of all kinds, too. The Gear 2 Solo is said to work with a 1.63-inch display – it's also said to be a smartphone, which we MUST assume simply means it's got the same capabilities as a smartphone in a watch form.

The code SM-R7500 was tipped earlier this year by TizenPortal to correspond with the "Gear Solo." It could be that this is simply one of two test models for this device, and that the "2" part of the name is still up in the air.
Would it make more sense to title the first "Solo" with or without a "2" given the waves of "Gear" devices we've seen thus far?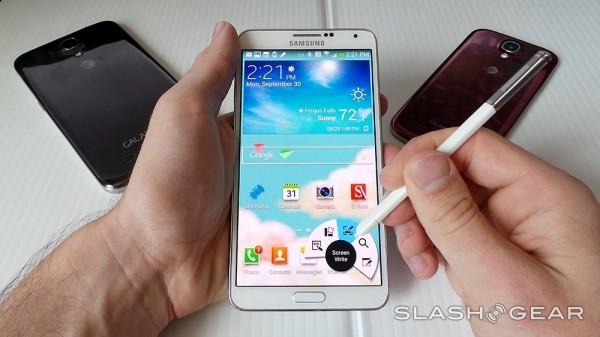 The code SM-750 (without the extra O) corresponds with the smartphone Galaxy Note 3 Neo. That's the Galaxy Note 3 Neo smartphone, not a wearable.
Switching a single letter in the code can change the device entirely. If you take away the R and look for SM-130, you find the Samsung SM-Z130E and SM-Z130E, both of them Tizen-based smartphones. The SM-G130E was recently shipped from China to India for testing with a 3.47-inch display – again according to Zauba manifests.
• SM-R130 – Samsung Wearable – possibly Bluetooth headset
• SM-R320 – Unknown
• SM-R710 – Gear 2 Solo
• SM-R750 – Gear Solo (likely the same end device as 710)
The SM-R320 is the only model we've not yet been able to find in the wild. This device could have easily been killed early on in testing – or, as we must always accept, it might never have existed in the first place.
Meanwhile you've got the rest of Samsung's confirmed and released devices here, each with names very similar to those listed above.
• SM-V7000 – Galaxy Gear
• SM-R3800 – Gear 2
• SM-R3810 – Gear 2 Neo
• SM-R3500 – Gear Fit
• SM-R3820 – Gear Live
We'll be expecting to hear from at least one of these devices by the end of September. There's a Samsung event scheduled for September 3rd, just before IFA 2014 begins. That'll also have the Samsung Galaxy Note 4 for show. There's also a rumor that suggests the Galaxy Alpha will make an appearance either this Wednesday (the 13th of August) or on September 3rd with the rest of the devices.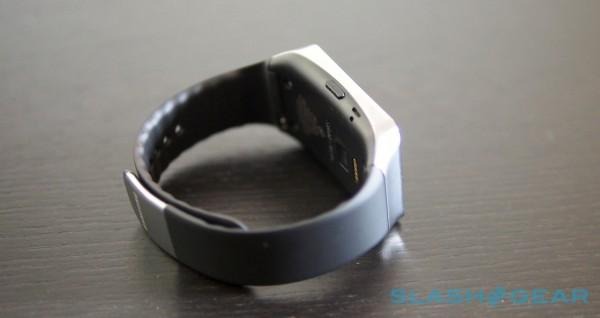 It could be that Samsung is thinking about releasing several wearable devices all at once, all to take on Apple's rumored iWatch. Good!
This means more competition and greater strides toward helpful wearable devices in the near future.
Do you think Samsung is ready to jump into the future with a device you might actually want?