Gameloft's Six Guns Multi-player Old West Shooter Review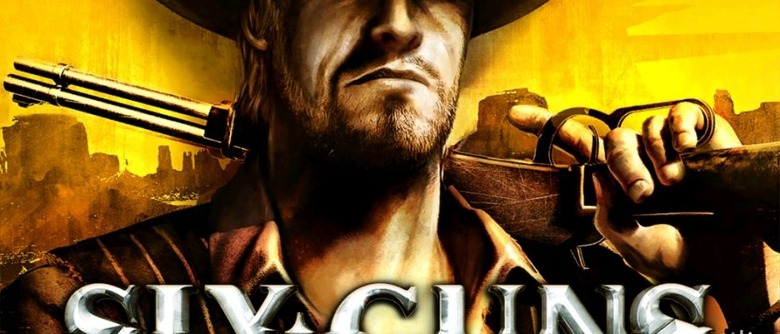 The game Six Guns has been updated this week by its developers at gameloft to include not only alternate-dimension shoot-em-up scenarios galore, but online multiplayer action as well. This game is completely free to download and play both offline and online and connects to Gameloft LIVE! as well as Facebook – and you can invite all your best buddies to shoot along with you – or at you!
This game has been out for some time as a single-player game with a plotline or two – but who needs that when you can blast your way through the past with your buddies all across the web?! It's time to make with the Multiplayer Achievements and the brand new death-bringer in the Submachine Gun as well – thats the SMG for you fans of Age of Zombies, one of the most hilarious chibi-shooters on the market (from Halfbrick studios).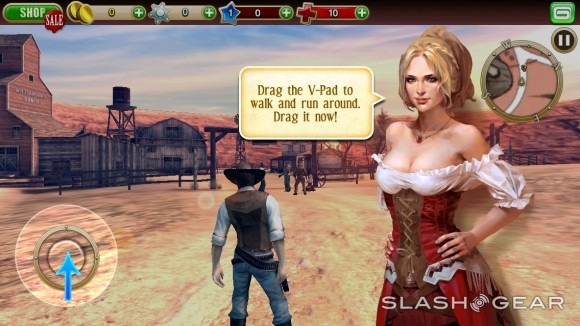 For those of you that've been seeking out the best of the best in Wild West shooting games, you may very well have come across the game Bladeslinger – in its pre-release Android form or on the iPad (in iTunes for free as well). That game is exceedingly similar to this one save for the game mechanics being slightly closer to Infinity Blade while Six Guns is closer to Grand Theft Auto. In Six Guns you're able to hop aboard a horse and do a ride-by-shooting with your pistol – same thing, right?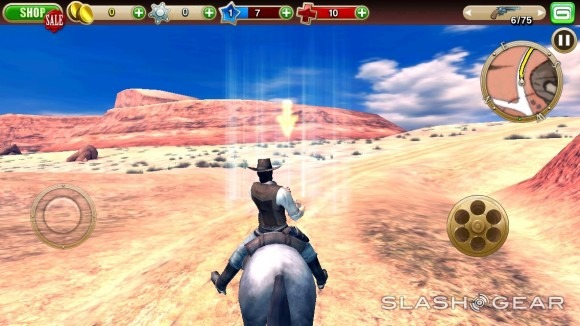 You're using a now-standard set of controls with this game which includes a trigger in the lower right-hand corner, a left-hand side movement joystick which appears wherever you set your thumb down, and a look-around joystick that appears wherever your thumb hits outside of the trigger on the right side of the screen. You've also got a button to call a horse, another button to do a duck and roll, and several buttons above your main viewing area that link to places like the main menu.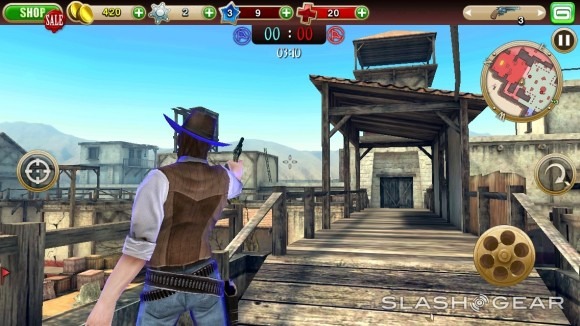 The gameplay is solid, the game is fun, and all of the cash Gameloft brings in from the project goes through two places: advertisements and in-game purchases. If you find yourself addicted to the game, you can purchase larger guns and more fabulous and flamboyant clothing for real money. As it stands, you can still get by in any random multi-player game without getting massacred even with your standard gear. Don't worry about those with giant pocketbooks quite yet – perhaps when the game catches on more heavily. For now the free model is a good ol' free-for-all for you and yours, top to bottom!