Fruit Ninja, Age of Zombies, and more are free today only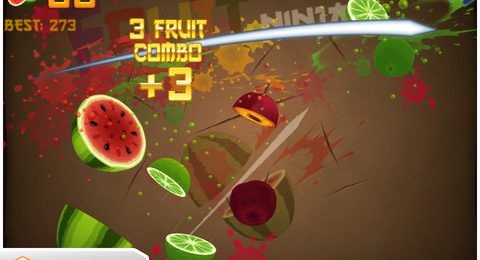 For the first time ever, Australian iOS game developer Halfbrick Studios is offering all of their games for free during today only. The sale will end tonight at 1 AM EST (technically tomorrow morning), so if you have any interest in checking out Fruit Ninja, Age of Zombies, Blast Off, or Monster Dash, now would be the best time to download and play them.
The sale marks the first time the studio's flagship game, Fruit Ninja, has ever been available for free in the iTunes App Store. The sale is available worldwide and applies to all of Halfbrick's iOS titles, including HD versions of games, and even spin-offs such as Fruit Ninja: Puss in Boots, based off the 2011 animated movie from DreamWorks.
Again, this is the first time that Fruit Ninja has been available for free in the roughly two-and-a-half years that the game has been out, and it's arguably the studio's best game, with Jetpack Joyride being a close second, which is available for free anytime. Fruit Ninja has accumulated over 300 million downloads across all platforms so far.
Phil Larsen, Chief Marketing Officer at Halfbrick, says that this "is by far the biggest sale" that the studio has ever had. Larsen continues by saying, "We've given everything we have to make our games the best, and were rewarded a million times over with love and support from our fans. Now it's time to give something back, kick some ass and start 2013 with more momentum than ever." Well said.