Galaxy S6 Edge Plus detailed with in-store photos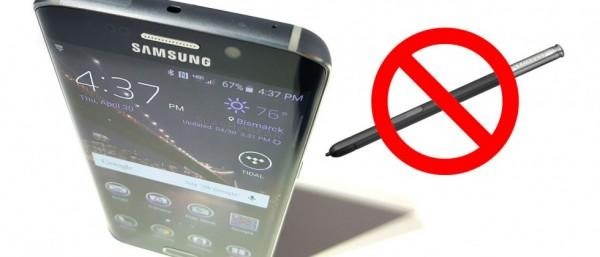 Today we get to see the Samsung Galaxy S6 Edge Plus in all its pre-release glory. This device is the next in a line of unique Samsung devices with displays that spill over the edge of the phone. While the first "Edge" was a Galaxy Note, this device gets rid of the S Pen and sticks closer to the Samsung Galaxy S6 Edge, the most successful (of the two) Edge devices thus far. This device is as large as a Galaxy Note, but keeps the details of the Galaxy S6, providing a sort of hybrid device for public consumption.
The images you're seeing here are of in-store dummies. Some stores – believe it or not – do not keep actual, running smartphone models out on their show floor, instead opting for non-working dummies to convince prospective users that what they feel in their hand is exactly what they'll experience right out of the box. The device you see here is made of plastic, while the real deal will be made of glass and metal.
The real trick here will be finding a suitable case for this device. With far more glass than EVER before, the Galaxy S6 Edge Plus will be a real doozy to keep safe.
Images above come from AllAboutSamsung.de where they were obtained by an anonymous tipster.
The entire back of the device – save the edge around the camera array and the edge around the whole device – is made of glass. The front and down the left and right edges is glass. It's all glass.
Reinforced, scratch-resistant glass, but glass nonetheless.
For those of you looking for early information on what'll be best for your Galaxy S6 Edge Plus as far as cases go, head to our Big Galaxy S6 Best Case Round-up and Review. The best of the best are there, believe it.
Below you'll see our most updated collection of specifications on the Samsung Galaxy S6 Plus as gathered from several anonymous sources and leaks:
Galaxy S6 Edge Plus• Display: 5.7-inch 1600x2560 pixel Super AMOLED• Processor: Qualcomm Snapdragon 808 OR Samsung Exynos 7420• RAM: 3GB• Internal Storage: 32GB, 64GB, 128GB• Battery: 3220 mAh• Front Camera: 5-megapixels, 120-degree wide-angle lens, 1080p video• Back Camera: 16-megapixels (similar/same sensor as Galaxy S6), 1080p 60fps video, 4k video• S Pen: No
We might not have called it by its correct name, but here it was, back in May. Now we're being told the device may appear in an event sometime in August. Earlier than first expected!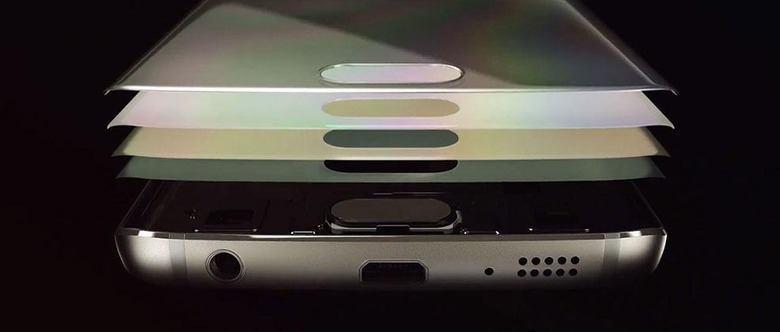 Are you happy the next "Edge" will come without an S Pen? Or did you expect Samsung to continue releasing Note Edge products with a pen that slides off the end?
Additional information (1),(2), (Peak Elegance)