Galaxy Note 5, S6 Edge Plus Phablet Details Leak Out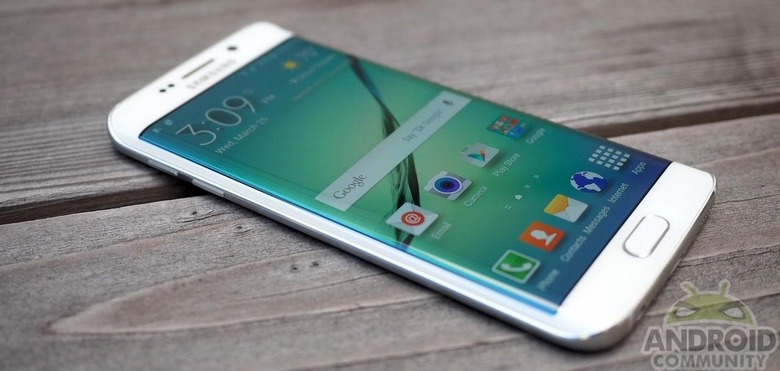 We're still two months away, or one month if you believe the rumors, but the pictures of Samsung's next smartphones are almost complete thanks to the non-ending flow of leaks. This latest batch details some of the innards of the two phablets and they are quite a mixed bag of both goodies and disappointments. There is little doubt that the two will continue the new design path that Samsung has chosen this year, but none of the leaks have so far hinted at anything mouthwatering or surprising.
Both the Galaxy Note 5, known as Project Noble, and the Galaxy S6 edge Plus, a.k.a. Project Zen, sport large 5.7-inch screens with 2K resolutions. That size has been the norm for the Galaxy Note of late and it happily seems to be the highest that Samsung is willing to go for this line. That, however, is a huge jump from the 5.1 inches of the Galaxy S6 edge. The Galaxy S6 edge Plus name hints that this is Samsung's answer to the iPhone 6 Plus, albeit with the usual larger Samsung size and curved edges. Both are also said to have glass backs similar to the Galaxy S6 and S6 edge, which could mean they also don't have removable batteries or microSD card slots.
The similarities between the two end there. The Galaxy Note 5 will run on a Samsung Exynos chip, specifically the 7422. From a technical standpoint, this chip is notable for being Samsung's first all-in-one mobile SoC, combinging a 64-bit octa-core CPU, GPU, RAM, storage, and its own Shannon LTE modem. What that means for the end user, however, remains to be seen.
On the other hand, the Galaxy S6 edge Plus might be Samsung's way of placating Qualcomm. It will use a Snapdragon 808, the same chip that the LG G4 uses, instead of an Exynos or even a Snapdragon 810. Storage will max out at 32 GB. The cameras will basically be similar to the Galaxy S6 edge, which is a 13 MP/5 MP combo. The battery will be larger though, now at 3,000 mAh, made possible by the larger body.
Just based on these specs, the Galaxy S6 edge Plus will simply look like a larger Galaxy S6 edge and the Galaxy Note 5 a metallic Galaxy Note 4. We do hope that Samsung has more to offer come IFA 2015 in September, especially for the Galaxy Note 5, which is long over due a more innovative refresh.
VIA: SamMobile