Galaxy S20 Ultra leaked as new best 5G phone on Earth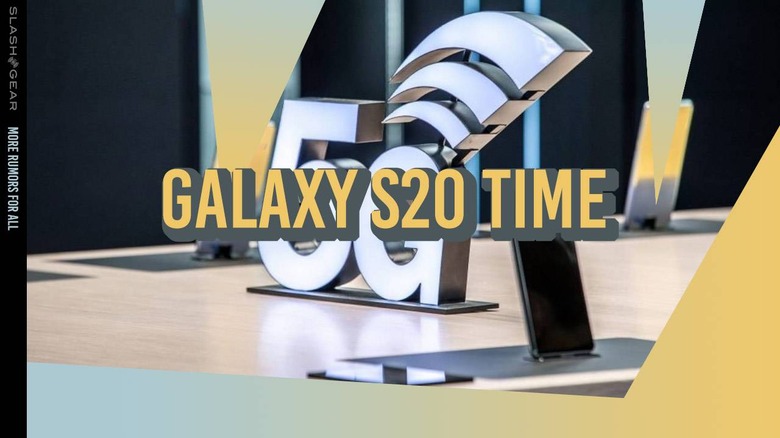 The Samsung Galaxy S20 Ultra 5G was leaked today as the largest and most extravagant of three different hero phones for the brand in 2020. This collection of phones will include the Galaxy S20, S20+, and S20 Ultra, and will work with 6.2, 6.7, and 6.9-inch displays respectively. If these devices are released with "5G" in their name, they'll be the best advertisements for the next-generation data speed network in the world thus far.
If you're planning on seeking out the most expensive smartphone released this year, you'll have to wait just a bit longer. That crown will likely go to the Samsung Galaxy Fold 2 (or whatever they'll end up calling it this time around). That, or the next Huawei Mate X foldable phone – the first one rang up to a whopping $2400 USD right out the gate.
SEE TOO: The Galaxy S20 must fix these three big S10 flaws
Leaks earlier today showed Samsung's Galaxy S20 lineup in its entirety. That's assuming Samsung isn't doing a fabulous job at hiding a fourth model before their big event on February 11, 2020. That'll be the place where the company makes all of these devices "official" for the first time.
While Samsung's war with Apple is forcing 5G phones to start cheap, Samsung is no stranger to creating new high-end phones at the same time. Samsung's never been afraid to use their power to produce massive numbers of different device configurations to cover all prospective price points – as this year's Samsung strategy will prove, once again.
The Samsung Galaxy S20 Ultra 5G will likely cost over a thousand dollars at the very least. If it matches the price of the first 5G Galaxy S smartphone made by Samsung, it'll start at a retail price of over $1,200 USD, without breaking a sweat.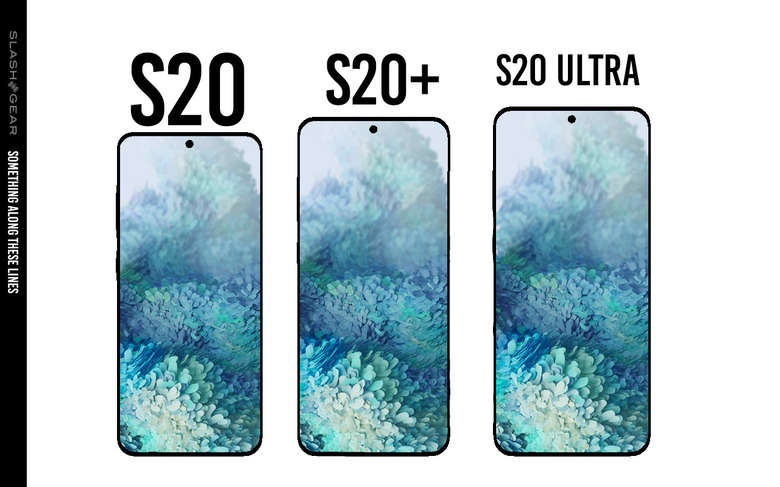 If that price holds, it'll be matched to the specifications that'll likely lead the industry for the next several months. The Samsung Galaxy S20 Ultra 5G is rumored to roll with a 6.9-inch 3200 x 1440 pixel Infinity-O Dynamic AMOLED display with an image refresh rate at 120Hz.
That'll include a Samsung Exynos 990 7nm SoC with at least 128GB internal storage and an option for 512GB internal storage. All Galaxy S20 models are rumored to have a microSD card slot with potential added storage up to 1TB. Below you'll find rumored camera specifications for the S20 Ultra.
Galaxy S20 Ultra camera specs:
• 108MP main camera (wide angle lens)
• 48GB telephoto lens (10x optical zoom!)
• 12MP wide camera (ultra-wide-angle lens)
• ToF sensor (looks like a camera, for depth-sensing, AR)
This camera array will likely allow 10x optical zoom, then 100x digital zoom. Whether that'll result in any sort of usable picture – we shall see! The front-facing photography on the Galaxy S20 Ultra was tipped to be handled by a 40-megapixel camera with a wide-angle lens. This camera was tipped to have the ability to capture 4K video at 60FPS right out the gate.
This top-notch Android device was tipped to have a 5,000mAh battery with ultra-fast battery charging. This device will likely be shown alongside the Samsung Galaxy S20 and S20+, as well as the next foldable Samsung hero phone. We shall know all at the February 11, 2020 Samsung event, and we expect a release date for the Galaxy S20 Ultra at around the tail end of the month – stay tuned!