Galaxy Note 7 lawsuits begin: man blames Samsung for burns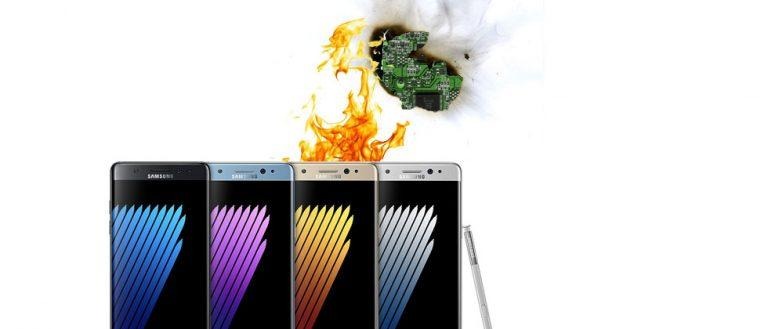 If you haven't heard yet, there's a global recall for Samsung's new Galaxy Note 7 smartphone. It seems the batteries have a high probability of exploding. If have heard about this issue, along with the ensuing news about the Note 7 being prohibited from use on an airplane, or an explosion causing a car fire, then you know it's just a matter of time before a lawsuit is filed against Samsung. Well, that time has arrived.
Florida resident Jonathan Strobel is now suing Samsung for injuries he sustained on September 9th, when his Note 7 exploded inside his pants pocket while he was shopping. He suffered second-degree burns on his right thigh, where the phone had been pressed against, and a similar injury to his thumb from when he tried to remove the device from his pocket. In addition to seeking medical bill coverage for injuries, he's seeking damages for his pain and suffering, and any lost wages.
Galaxy Note 7 recall instructions: here's what to do
The September 9th date of the incident is important, because while it occurred after Samsung had announced its own recall program, it was almost a week before an official government-run recall was launched by the US Consumer Product Safety Commission (CPSC).
It's believed that this is the first lawsuit against Samsung in the US over the Note 7's exploding battery, and depending on how it plays out, it could set a precedent for many to follow. Samsung has declined to comment on the suit, but a spokesperson reiterated that all Note 7 owners should keep the phone powered off and contact the seller.
When Samsung first announced it would be exchanging units that had already shipped, there were roughly 35 reported cases of batteries overheating in the US, but according to the CPSC that number now stands at over 90. Samsung has said that replacements will begin on September 21st, and while they've offered users free loaners until then, it's believed that less 15% of US-sold Note 7s have been returned.
SOURCE Reuters