Samsung's Galaxy Note 7 Recall Earns Consumer Reports Criticism
In case you haven't heard already, Samsung has now issued a worldwide recall for its latest smartphone, the Galaxy Note 7, after reports of the devices' batteries exploding or catching fire. The risk to users to relatively low, since there have only been 35 cases of damaged phones reported globally out of an estimated 400,000 units sold, but Samsung says it has chosen to act "out of an abundance of caution." While some might feel the Korean company is being fairly proactive about the issue, the US's Consumer Reports wouldn't agree.
The consumer rights organization has criticized the Galaxy Note 7 recall program, saying that Samsung should have issued an "official recall" in cooperation with the US's Consumer Product Safety Commission (CPSC). This government agency usually handles product recalls that involve the issue of consumer safety, as opposed to companies doing things on their own.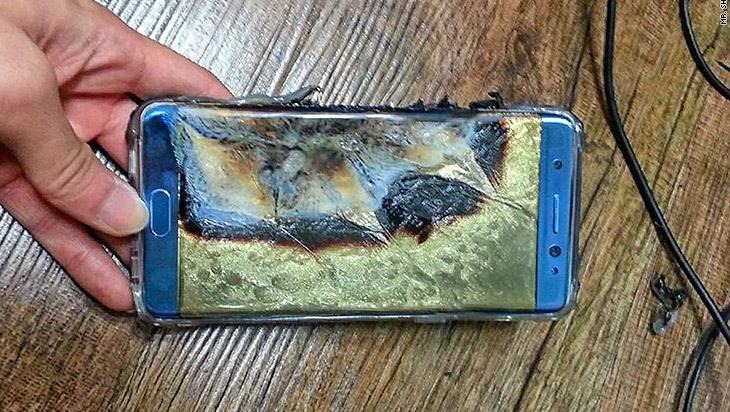 The CPSC's involvement usually means that consumers are well notified of the risks of continuing to use a recalled product, but it also makes it illegal for the product to continue to be sold in the US until the issue is resolved. In their statement, Consumer Reports says it found stores still selling the Note 7 as of Friday.
"Samsung should immediately initiate an official recall with the Consumer Product Safety Commission given the serious nature of the safety problem it identified with the Galaxy Note 7. We are particularly concerned that phones continue to be available for sale today."
To be fair, the recall had only been announced on Friday, so it's possible some store hadn't gotten notice of Samsung's announcement when Consumer Reports made its observations. As of now, major US mobile carriers, including AT&T, Verizon, T-Mobile, and Sprint have halted sales of the Note 7 and offered information to their customers about what will happen next.
Consumer Reports also points out that official recalls with the CPSC means consumers are provided with clear information on the steps to get their device replaced, which Samsung has yet to do.
As of now the company has stated that it will begin Note 7 exchanges as early as next week, or customers have the option to replace it with a Galaxy S7 or Galaxy S7 Edge and get the price difference refunded. Beyond that, Samsung has only asked customers to call 1-800-SAMSUNG or contact the retailer where they made their purchase for more information.
SOURCE Consumer Reports