Samsung clarifies Galaxy Note 7 fiasco, FAA issues warning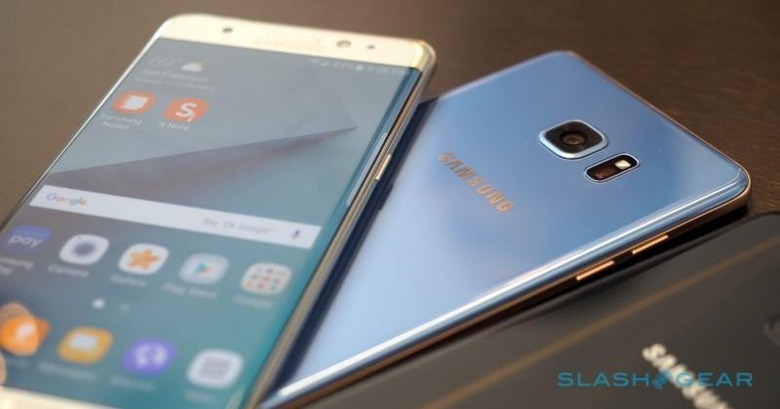 Over at its UK website, Samsung has attempted to put fears to rest regarding its "explosive" Galaxy Note 7 phablet. Practically just repeating what we've heard so far, and ambiguously denying others, one new detail surfaces regarding the cause of the so far 35 reported incidents involving spontaneously combusting batteries. That said, the rather terse explanations won't exactly stop the fallout from the battery problem, especially as flight authorities and airlines start banning, or at least warning against, the smartphone.
According to Samsung's FAQ, the issue was caused when the anode part of the battery comes into contact with the cathode part, creating a very precarious chemical situation. The incident highlights the current state of battery technology, which hasn't yet arrived at a safer, consumer-friendly alternative. That said, manufacturers have been doing batteries for years, even decades, so it's puzzling that this would happen on a very high-profile device. Samsung insists that it's a very rare manufacturing defect and only affects a very small fraction of the Galaxy Note 7's in the market.
Still, Samsung is playing it safe and halting sales, which only adds to the doubt regarding the true nature of the situation. The company still won't call it a recall, preferring to refer to it as "voluntary replacement". So far, there have only been 35 reported cases, says Samsung, and it doesn't foresee the number growing. Judging by the media circus around it, and some rather enterprising people, that remains to be seen.
Samsung won't confirm if the batteries from its own Samsung SDI affiliate are to blame, which is, at least, an expected business move.
In the meantime, airlines and authorities are considering banning the smartphone in certain places or vehicles, like planes. That is already the case in Australia, at least with Qantas, Jetstar, and Virgin. The US Federal Aviation Administration (FAA) isn't taking such a heavy-handed directive, at least not yet, but has issued a statement against using or charging the Galaxy Note 7 on board planes:
"In light of recent incidents and concerns raised by Samsung about its Galaxy Note 7 devices, the Federal Aviation Administration strongly advises passengers not to turn on or charge these devices on board aircraft and not to stow them in any checked baggage."