Galaxy Note 6's key details leaked in Taiwan (x2)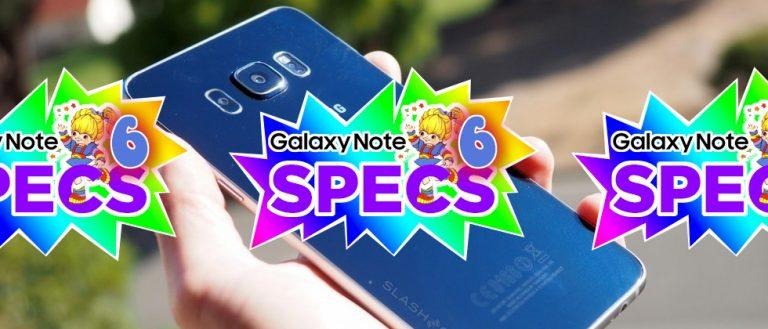 This week a rather interesting – and fitting – feature has been leaked (or rumored, rather) about the Galaxy Note 6. This device has also been tipped to be re-named Galaxy Note 7, to match up with the number on the Galaxy S7 this year, but we'll just have to wait and see – for now we're sticking with the 6, as it follows through. The rumor today suggests two things. One, that there'll be a Samsung Galaxy Note 7 Edge. Two, that this variant of the Galaxy Note will have a dual-lens camera setup.
Information comes VIA SamMobile where their 2x phones info suggests that the Edge version of this Galaxy Note device will be something extra-special. It's not just a Lite phone, it's a double-lensed camera.
Something like what we've seen with the LG G5. That means two options for every shot – two at least!
Below you'll see two photos of a cow we photographed in South Dakota. One image shows what you get with the standard lens, the other shows what you get with the LG G5's wide-angle lens. Both images are photographed with the LG G5 from the same position.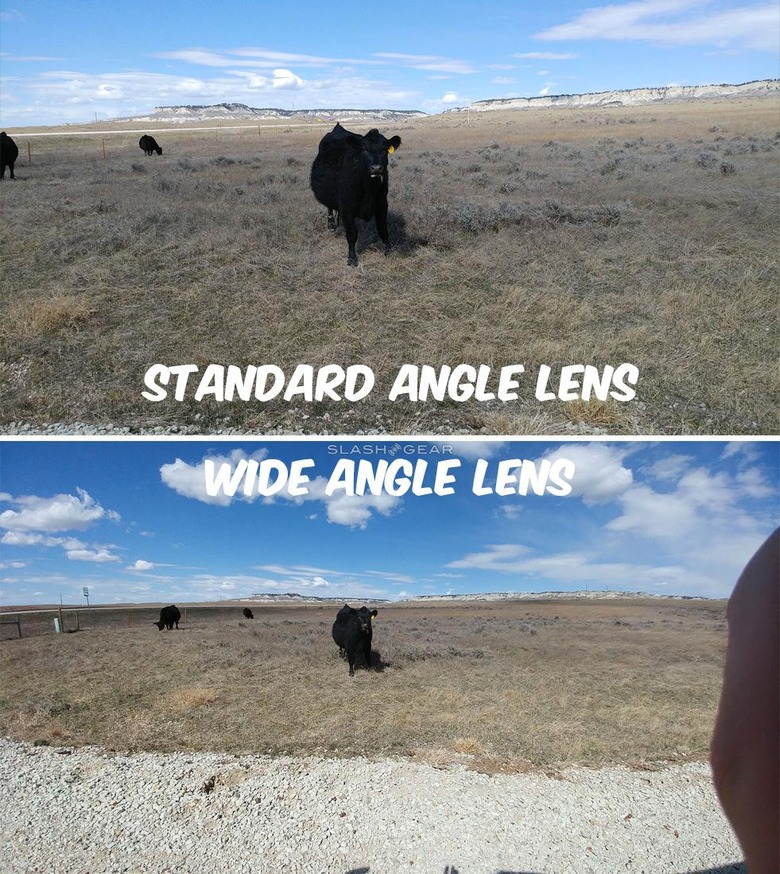 Now why doesn't the Galaxy S7 have such a feature?
Could it be that Samsung decided that they'd keep the super strange features and launch them all on the Galaxy Note, as they so often do?
This could mean big things for the bigger of the Galaxy series phones. This could mean Eye-Scanning technology.
This could mean a microSD card slot and a removable battery.
It could mean a device that rolls with a 5.8-inch Super AMOLED display with Quad HD (2,560 x 1,440p) (2K) resolution and a massive (or generally large) battery – say, 4,000mAh? Why not throw in 6GB of RAM and a USB-C port, as well as a new Gear VR headset to work with said USB-C port?
May as well. Everything you read above has come from leaks and tips reported on SlashGear over the past several weeks. At this rate, the Galaxy Note 6 WILL be a compelling upgrade, despite what JC says.
What do you think?
You've got a couple months to think about it – head to the timeline of links below to continue to explore.