Galaxy Note 6 "Lite" to get FHD screen, 4GB RAM, Snapdragon 820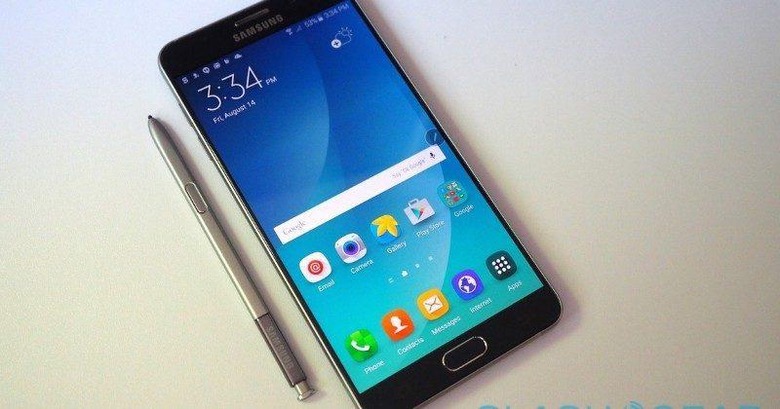 A few years ago, flagships came with "mini" flagships. These days, everyone is going "lite", either in name or in deed. The Sony Xperia XA is veritably an Xperia X Lite, which, amusingly, is really an Xperia X Performance Lite. There really is an LG G5 Lite on the way. The HTC 10 Lifestyle is also just a fancy name to call the same thing. Not to be outdone, Samsung's upcoming phablet will also have a lite counterpart, at least according to this leak. As if having two possible Galaxy Note 6 models weren't confusing enough.
Samsung might actually just launch one Galaxy Note 6, it just hasn't decided whether to go with a flat screen or a curved edge screen this time. Or it could actually go with both. Nothing's set in stone yet, though it would be odd, not to mention wasteful, if it did go with two models.
According to this leak, however, there might be another variant available. It has no name yet, but, considering it will be exactly the same size as the reported Galaxy Note 6, it can't really be called "mini". So we'll probably go with "lite". The difference between the two won't be so stark, except in one aspect. The processor will be a Snapdragon 820 instead of the rumored 823 in the main model. The RAM will also be lower, 4 GB instead of the still unconventional 6 GB. What will take the greatest hit, however, is the screen. The same 5.8 inches, says the rumor, but only with 1080p resolution.
It's an odd combination for sure. Most "lite" versions at least use a Snapdragon 652 or similar. This rumor, however, practically puts Galaxy S7 specs inside a 1080p phablet. To be fair to Samsung, the OEM hasn't pulled off anything like this, so the rumor might be way off mark. For all we know, Samsung could launch just one and only one Galaxy Note 6.
Besides, as proven by the reaction to the HTC 10 Lifestyle, a lite version, especially one that isn't so lite as this, doesn't exactly sit well with consumers. And if the Galaxy Note 6 is as unexciting as the rumors and leaks seem to imply, Samsung could do with a bit less negative publicity from something like this.
VIA: Weibo