Galaxy Note 6 may scan your eye to unlock details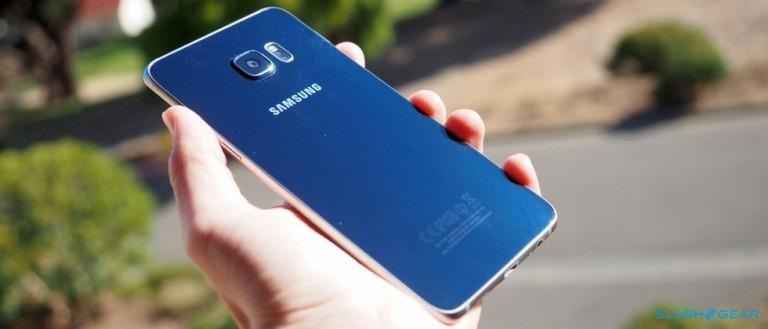 As it was with the original Samsung Galaxy Note and every Galaxy Note thereafter, the Galaxy S7 will inform the next big-time S Pen-toting device. The smaller device will inform the looks and the feel of the larger device, and many features will be brought over to the future model as well. The Galaxy Note 6 will therefore be extremely familiar – it'll look more or less like the Galaxy Note 5 – but it'll have water resistance.
It should be obvious at this point that the Galaxy Note 6 will have water and dust resistance at least equal to that of the Galaxy S7. Reliable source SamMobile says they've got their hands on confirmation of IP68 weather resistance on this model – as it should well have been expected.
What's odd about this device is the possibility that it'll work with an iris scanner.
We've heard about this sort of feature coming to Samsung devices of all sorts for some time. Back in May of 2014 it was suggested that Samsung would be pushing Fingerprint scanners and iris detectors on all of their smartphones – or at least the premium models.
Now here in April of 2016, their plans may just be coming to fruition.
Expect, if your Galaxy Note 6 does indeed come with iris detection, that you'll find a warning in the instructions manual that suggests caution when using the scanner when the device is wet. Any such scanner will be thrown off by the presence of water – which will result in the possibility of an incorrect scan. To get in to your device, you'll need to dry it off – at least the bit where the iris-scanner peeks its little eye out.
Samsung Galaxy Note 6 details (pre-official)*• Dimensions: 153 x 75 x 7.8mm• Display: 5.7-inch Super-AMOLED with 1440 x 2650 pixel resolution (that's Quad HD, or 2K)• Operating System: Android 6.1+ Marshmallow• Processor: Qualcomm MSM8996 Snapdragon / 820
Exynos 8890 Octa
• RAM: 6GB RAM• Camera: 12MP back-facing camera – 4K video recording abilities• Front-facing camera: 5-megapixel• Battery: 3,100mAh• Internal Storage: 132, 64GB, 128GB, microSD card slot for storage expansion• Special Features: Fingerprint scanner, Corning Gorilla Glass 5 front and back panels, curved glass edges on rear, IP68 water/dust resistance
*NOTE that the details you're reading above come from non-official sources. This means that, no matter how reliable these anonymous insider sources are, there's always a chance that Samsung could end up revealing something different when the time comes. It's not confirmed until Samsung says so!