Ford F-Series All-Electric Pickup Confirmed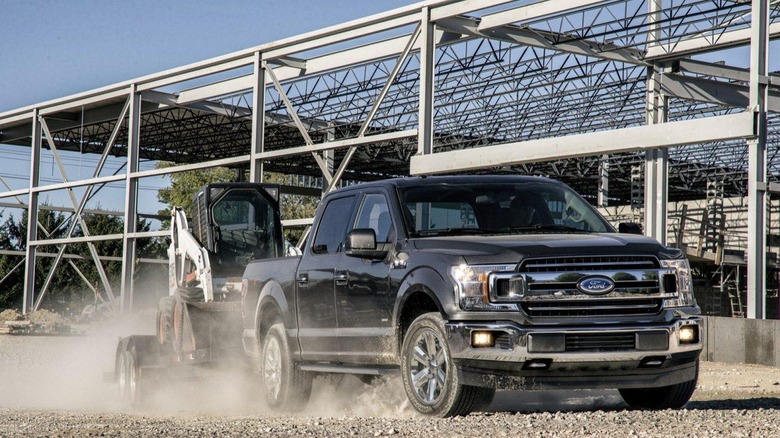 Ford will make an all-electric F-Series pickup truck, the automaker has confirmed, giving Tesla's upcoming pickup EV an unexpected challenger. Sales of F-Series models contribute hugely to Ford's bottom line, and the automaker recently announced it would be further shifting investment away from traditional cars and more into pickups, SUVs, crossovers, and other utilities.
Best-known of those utility models is the Ford F-150. Long America's best-selling truck, despite the segment's reputation for conservatism it has also been a test-bed for the automaker's new technologies. Back in 2015, when Ford launched the thirteenth-generation F-Series, it took the dramatic step of shifting to an aluminum-intensive design to significantly reduce weight and improve economy.
There was already an F-150 Hybrid on the roadmap. Ford confirmed it would be building a gas-electric version back in January 2017, as part of a broad electrification push that will also see the iconic Mustang given a hybrid option. At the time, Ford argued that a hybrid F-150 arguably made even more sense than gas or diesel models, given it could operate as a mobile generator to power tools on-site.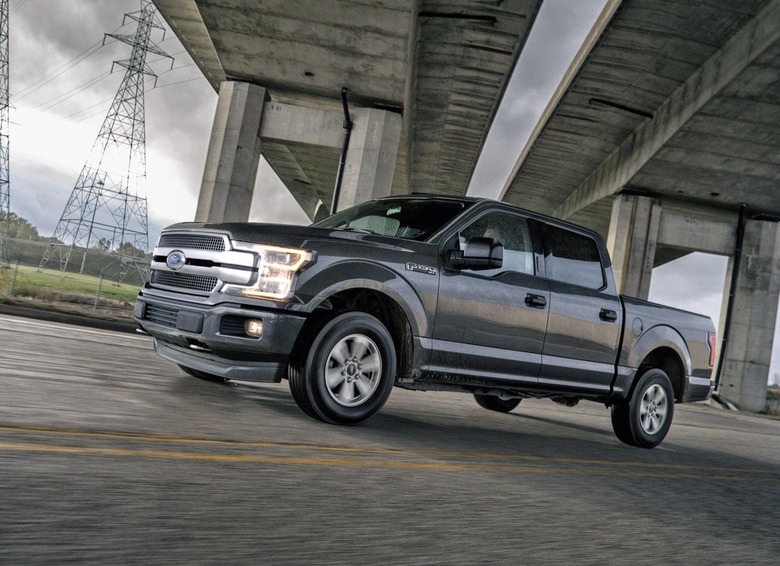 Now, though, we know that the F-150 Hybrid will get a fully-electric partner. "We're going to be electrifying the F-Series – battery electric and hybrid," Jim Farley, Ford president of global markets, said during a presentation in Detroit this week, the Detroit Free Press reports. That, Farley argued, would "future-proof" the "global juggernaut" that is F-Series sales.
"We are constantly looking at new ways to better serve our truck customers, from materials to features to propulsion systems," Mike Levine, Ford North America Product Communications manager, told SlashGear, confirming the fully-electric F-Series.
It makes Ford probably the biggest name in automakers exploring battery-electric pickups. Tesla CEO Elon Musk has long been discussing the company's plans for an EV pickup, previously suggesting that the vehicle will have dual-motor all-wheel drive and dynamically-adjusting suspension as standard. The Tesla pickup will also be able to act as a mobile 240V power supply, support Autopilot, and have a more flexible rear tailgate.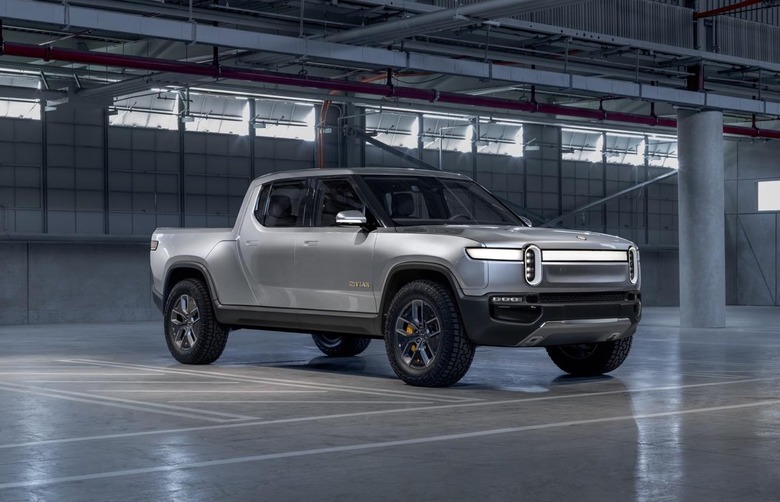 However when Musk's utility will actually arrive in dealerships is unclear. Suggestions back in 2016 were that it could be 2020 before the Tesla pickup went on sale, though the automaker's challenges with Model 3 production may have affected that. In the meantime, we've seen EV upstarts like Rivian announce their own plans to enter the category, with polished – and well-funded – pickup models that also make the most of an electric platform's flexibility.
When Ford might bring the all-electric F-150 to market is unclear. The automaker has confirmed it will launch a BEV SUV in 2020, previously known as the Ford Mach 1, with more than 300 miles of range.
Meanwhile, Ford inked a deal earlier this week with Volkswagen, which will see the two companies collaborate on utilities. Ford will build a midsize pickup – based on the international version of the Raptor – for VW, among other vehicles. The two are also in talks regarding expanding the alliance to cover EVs and autonomous vehicles, with previous rumors suggesting Ford might adopt VW's MEB all-electric platform.