Tesla pickup truck detailed as Elon Musk gets chatty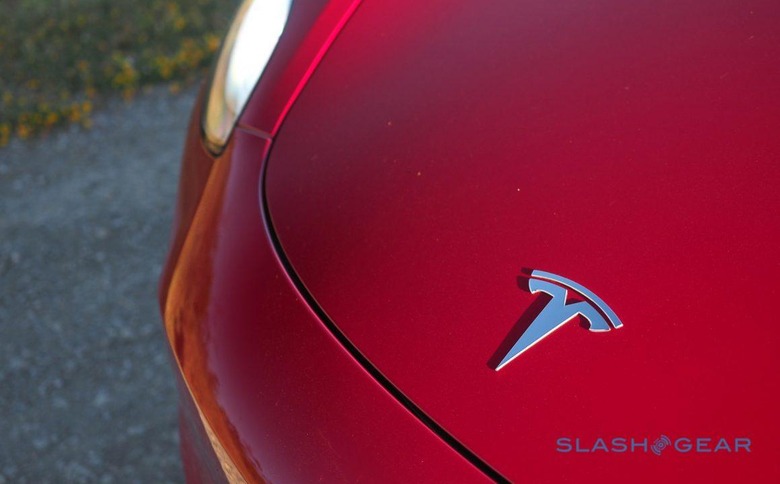 Elon Musk may be busy getting the Model 3 production line up to speed, but that isn't stopping him spilling new details on the upcoming Tesla pickup truck too. The outspoken CEO has taken to Twitter once again, both to crowdsource ideas for what would-be electric pickup drivers might like to see, and to drop a few tidbits of his own.
The pickup – which is as-yet officially unnamed, but which Musk refers to variously as the "Tesla Truck" and the "Tesla pickup truck" – is one of the upcoming models on the automaker's roadmap. Given America's proclivity toward the segment, it's not a bad idea. Ford's F-150, after all, is the long-standing best-seller in the US, but there are certainly ways in which electrification could raise the game.
Musk picks up on one such way early on. "The Tesla Truck will have dual motor all-wheel drive [with] crazy torque & a suspension that dynamically adjusts for load," he promises. "Those will be standard."
Torque is one of the key parts of a work vehicle, especially one which is having to lug or tow a heavy load. There, electric motors – which deliver their torque from the very beginning, unlike gas or diesel engines which need to get up to speed – have a key advantage. The Tesla Model S P100D sedan, for example, officially delivers 792 lb-ft of torque from its dual motors. Even the single-motor Model 3 offers a hefty 307 lb-ft.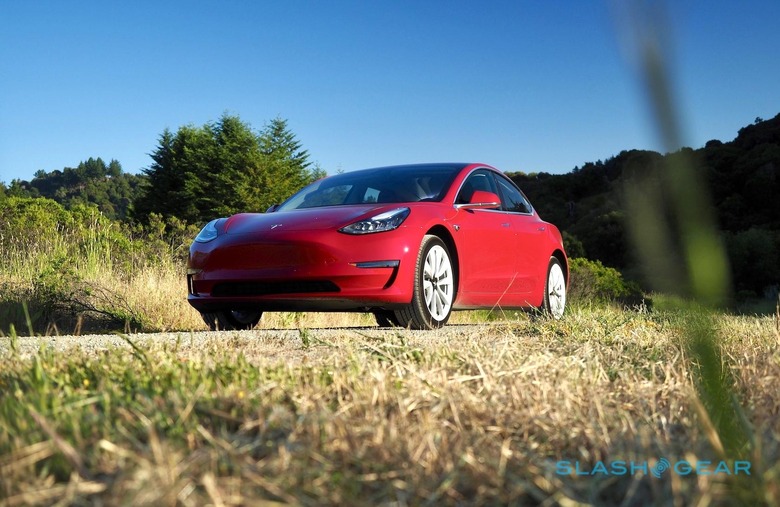 Musk is also promising plenty of practicality, too. The Tesla pickup will have power outlets, as is the case with most of its gas and diesel rivals, but Tesla's will be able to deliver 240V natively. That's a handy side-effect of the high-voltage battery pack, and should make driving serious power tools more straightforward – and without requiring a generator or transformer.
As for the rear gate, Musk says, that "should rotate on a four bar linkage [and] drop down to the ground or close," the CEO suggests. "Kinda like some big trucks have."
Of course, because this is Tesla we're talking about, there'll be a fair amount of semi-automation in the mix, too. The pickup will support automatic parallel parking, for example, and have both 360-degree cameras and sonar sensors. They'll almost certainly be used for Autopilot, too.
When, exactly, the Tesla truck will arrive at the company's dealerships remains to be seen. Earlier on, Musk had confirmed that the pickup will have to wait until after the Model Y crossover, a smaller version of the Model X SUV. Suggestions back in 2016 were that the Model Y wouldn't be ready for production until late 2019 or early 2020, however, though that could well have changed after Tesla's "production hell" for the Model 3.
It may well have some competition by the time the Tesla pickup is ready to hit the road. Ford has already announced it will make a hybrid version of the F-150, and other automakers are at least tentatively looking at the ways the pickup could be brought into the 21st century.