For Chevrolet, life-lessons from Apple, Disney and Tesla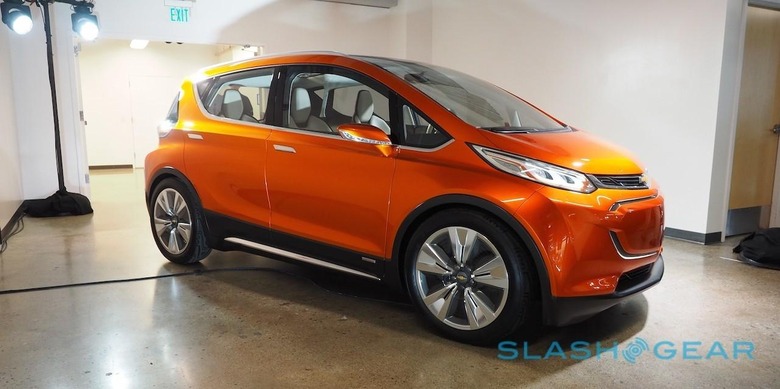 Chevrolet may want to be more than just "competitive" with its auto rivals, but when it comes to taking inspiration nothing is off the table, including Apple, Disney, and Tesla. Opening the company's annual Powered By Innovation event – and under the aggressive "Find New Roads" tagline – Alan Batey, global Chevrolet brand chief and GM executive vice president and president of Chevrolet North America name-checked tech superbrand Apple as a guiding example for how a car company chasing further growth might push itself.
"How they defined their brand was through their products," Batey pointed out about Apple, "they're beautiful but, most important, they're ingeniously simple. It's intuitive."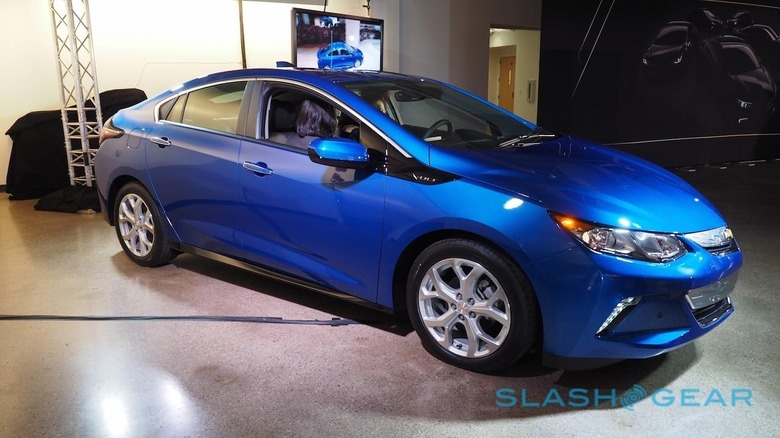 "The most valuable real-estate today is right next to an Apple Store. Why? Because people want to be part of that ecosystem, that experience," he went on. "I believe for Chevrolet the answer to reinventing ourselves is not just advertising, but our products, which undoubtedly have to be outstanding [and] through shattering perceptions and showing people how great Chevrolet is again."
Chevrolet's latest step on that path is the 2016 Cruze, an affordable compact car with ambitions beyond US driveways. Packed with technology – like embedded 4G LTE, CarPlay, and Android Auto – usually only to be found in cars significantly more expensive, along with safety features like auto-collision avoidance and lane-keeping guidance, the Cruze is Chevy's renewed play for an international audience.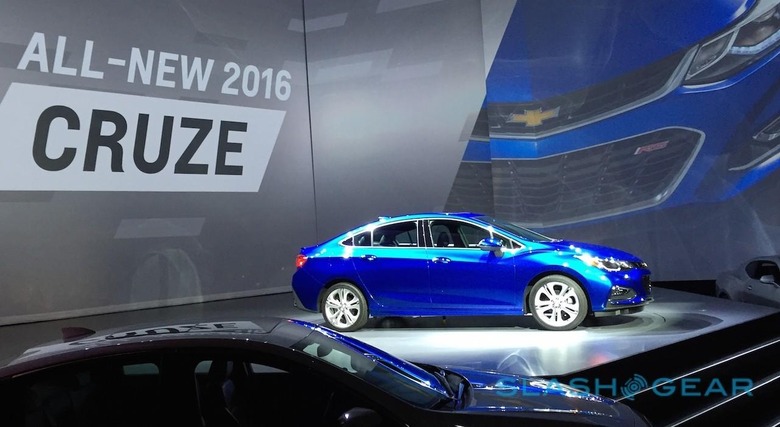 The brand already sells 60-percent of its cars to non-US drivers, and Batey credits improvements in customer care and showroom experience for in no small way contributing to that. That's where Disney comes in, Chevrolet working with the famous entertainment firm to show dealers not how to improve one thing by 1,000-percent, but "but doing 1,000 things 1-percent better," Batey said.
Chevrolet is currently the fourth largest car company in the world, but Batey's ambitions go further, aping the near-devout brand loyalty common to many Apple users.
"We need our version of a Genius Bar, we need our new technology, and we need a way to integrate it all into the car," he suggested, "our dealers are our partners on this journey."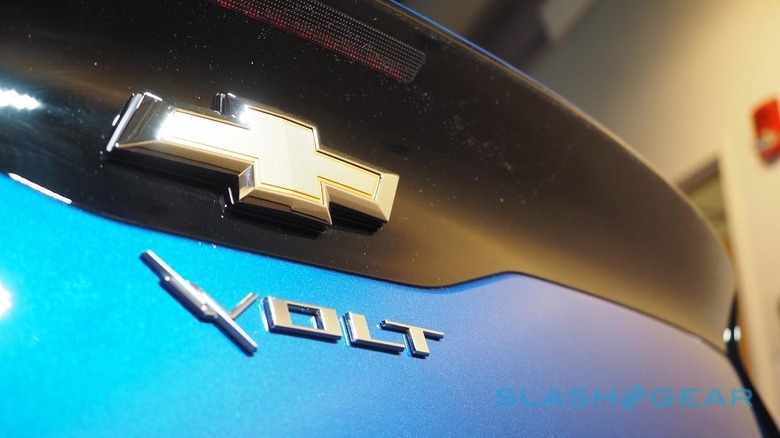 If dealers worried about the investment, or indeed how Chevrolet's traditional audience might react to greater emphasis being placed on models like the Volt, it seems such fears were misplaced. The range-extended hybrid has one of the highest satisfaction ratings among owners, not only for Chevy's own cars but across the industry.
That's provided a vocal focus group to help shape the second-generation Volt, shown off in Detroit back in January, and set to hit forecourts later in 2015. Gen-1 Volt drivers wanted more range, and so the new car can go fifty miles on electric power alone, up more than 30-percent. At the same time, they wanted more performance, and so the Gen-2 Volt has a 7-percent improvement in acceleration to 60 mph (taking 8.4 seconds) and a 19-percent improvement to 30 mph (taking just 2.6 seconds).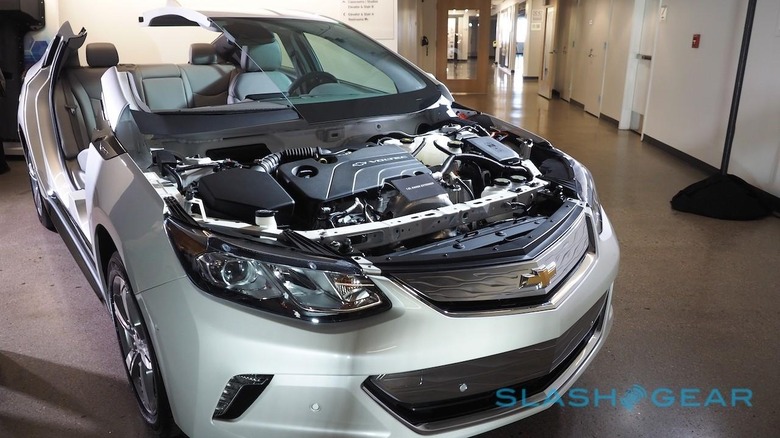 The result should be a car that's far more usable in the way that it turns out Volt owners are actually driving. Fifty miles on battery alone might not sound like a huge amount, but Chevrolet discovered that more than four-fifths of journeys made in the current car were all-electric, and that's with its lower, 38 miles range.
The specter of Tesla looms inescapably whenever electrification is mentioned, however, though Chevrolet's EV division chief refuses to be cowed by the Silicon Valley darling. Asked whether Chevy was considering its own flourish of charging stations – GM's equivalent of Tesla's Supercharger network – Pam Fletcher, executive chief engineer of electrified vehicles, argued that a more nuanced approach to infrastructure was in order.
"Infrastructure is important," she pointed out. "Depending on where you go around the world, in the US we're fortunate to have driveways and garages, so that supports a certain charging opportunity. But when you start to get into long-range, DC fast charging starts to become more important."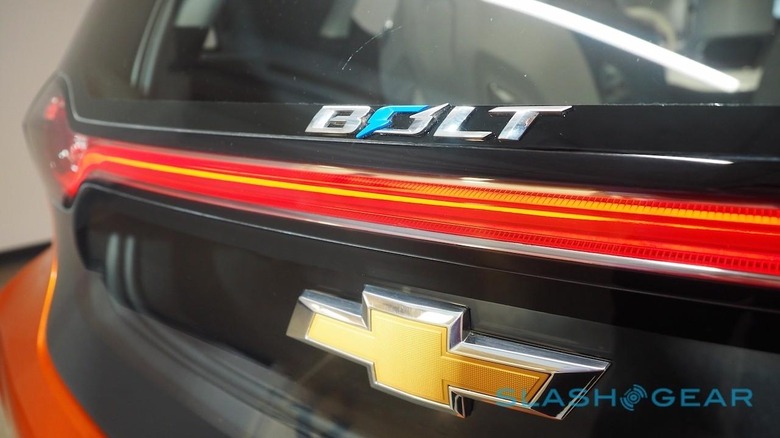 Chevrolet currently operates more than 300 stations, Fletcher highlighted. "The stations are located where the cars are," she explained. "We're not talking about networks today, we put stations where the cars are."
With the Bolt EV getting fast-tracked on the road to production – and already undergoing testing for things like charging times and maximum range – getting power into batteries in the most efficient way is certainly high on the agenda for Fletcher and her team. Chevrolet looks set to beat the Tesla Model III, dubbed the "cheap" Tesla, to market with the all-electric Bolt, which is expected to cost around $30,000 after subsidies and incentives and offer a 200 mile range.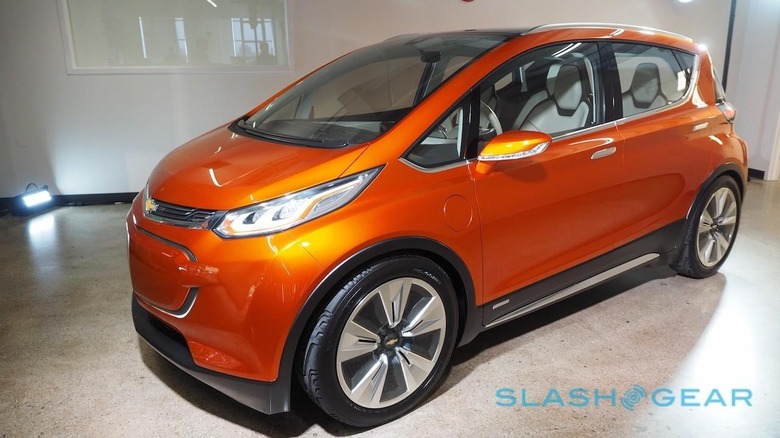 That an all-electric car co-exists with the Volt, a range-extended hybrid, and GM's other electrified options rather than following a more single-minded powertrain strategy like Tesla is intentional, Fletcher insists.
"Our whole mantra here is we're going to create great vehicles that more people adopt. We want people to buy vehicles because they love them. That's why each of these propositions is very unique and has a certain usefulness to different populations. We're just going to continue to work to make great cars," she concluded, "and we're not doing it with one."