Those of you purchasing the new iPad from Apple today will be glad to know that developers have already released a set of games that not only make use of your fabulous Retina display, they're set to make full use of that awesome new A5X chip you've got running as well. You'll be making the most of your four GPU cores with a litany of fantastic beasts of games in the future, and already today you'll be set to have hours, days, and weeks of fun with the initial offering for this next generation iPad. Behold the first wave: racing, shooting, and role-playing galore!
This post is meant to be a companion to the several other 2012 iPad app guides we've got already – don't be surprised if one or two games appear here as well as there: they're just that good. We'll be beginning with a racing game you might already be familiar with, enhanced this week to bring you up to full Retina quality speed. Expect this kind of excellence soon from other racers, but for now this game stands utterly alone in its HD-quality:
Real Racing 2 HD
This game is available for the iPad only at the moment, the HD quality being just one of the fantastic new features you'll have working in this newly minted version 1.13 of the instantly classic top-fuel game. This game will cost you a cool [$2.99 to download now] and you'll never look back. Yellow cars go faster, always remember that.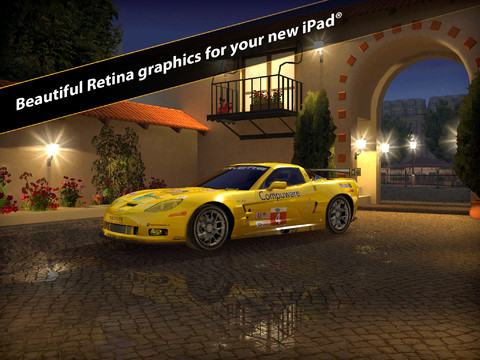 Order & Chaos Online
This game is no less than a full real-time 3D Massively Multiplayer Online Role Playing Game made to work fantastically on your iPad. This game brings on a fabulous fantasy world of magic, mayhem, and the occasional team up for quests in the Lower City dungeon. Fans of such epic games as Diablo and World of Warcraft beware: such greatness on the iPad awaits! This game will run you [$6.99 on the App Market] if you buy it now!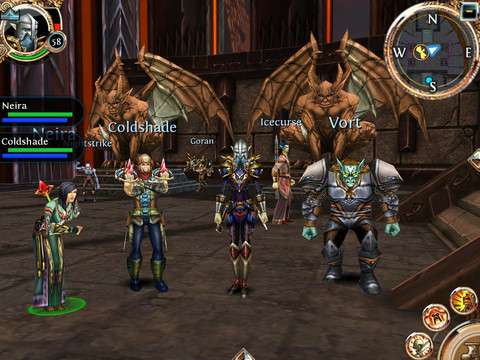 Modern Combat 3: Fallen Nation
This game offers you not only first person shooting in as high definition an environment as you're ever going to find outside the PC, it also brings you Airplay gaming at a full 720p – you'll want to pick up a new Apple TV to make this happen as slick as possible. The app itself will only cost you [$0.99 for a download] and you'll be able to play on your iPhone as well!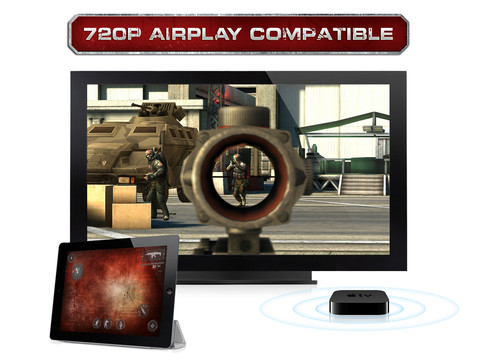 Mass Effect Infiltrator
For those of you that like to massacre your opponents with high-powered weapons but aren't able to get into the first-person-shooter genre, there's the third-person-shooter as well! This game takes the highest definition graphics you've ever seen in such a game and slaps them down on the new iPad as well as the iPhone for [$6.99 for hours of adventure] Don't forget to duck and snipe!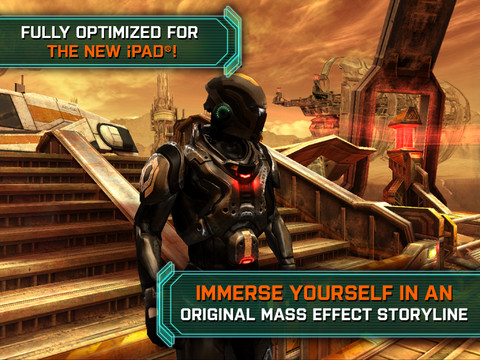 Infinity Blade II
The Infinity Blade series has been recommended by Apple in each of its iterations since the iPad 2 first showed its fantastic ability to work with its A5 dual-core chip like a boss all the way back 12 months ago. This version of the game is the pre-cursor to Infinity Blade: Dungeons, another game you simply must download and play to get the full iPad experience. High definition finger-swiping sword battles await for [$6.99 and worth every penny]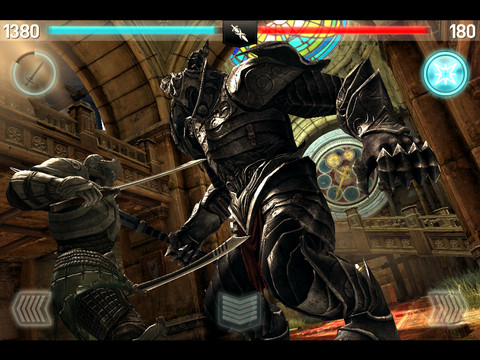 And there's more!
You'll want to head back to our Gaming on the new iPad pre-preparation post for a few more suggestions as you stock up for the summer, and of course check out our [iOS App Review Portal] for a selection of applications that cannot be beat. The timeline you see below this paragraph should also be a healthy guide for you to continue down the 2012 iPad path towards eternal addiction to this seemingly unstoppable machine.