Falcon Northwest TLX Gaming Laptop Review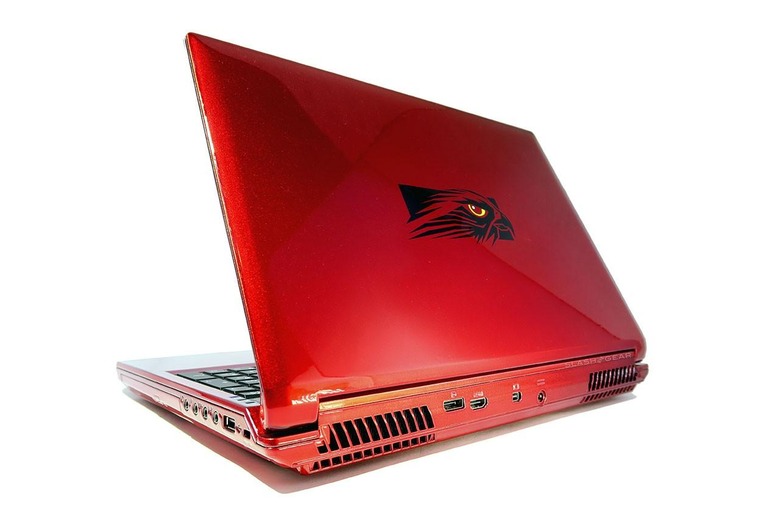 At last an opportunity to take a peek at a real heavy-duty gaming laptop rolling with the latest in Intel (Haswell) and NVIDIA GeForce GTX (980M) technology. Here we're working with the Falcon Northwest TLX, a 7-pound notebook working with a Full HD 15-inch display and a fully customizable paint job. Can the creators of our favorite gaming tower convince us there's a need for full-powered gaming notebook finesse? How about if the laptop in question is painted top to bottom in custom Candy Red?
Hardware
This laptop rolls with the newest in new, coming with support for up to and including Intel 3rd Generation Core i7 processors up thru i7-4930MX Extreme Edition – (3.9 GHz Max Turbo speed) 4 cores, 8 threads, 8 MB cache. Inside the standard build of the TLX you'll also be working with DX11 capable NVIDIA GeForce 800 series mobile or Quadro mobile – we're exploring the next step with the GTX 980M.
Our unique build:
GPU: NVIDIA GeForce GTX 980M
CPU: Intel Core i7 4910MQ @ 2.90GHz
Memory: 16GB RAM (15.92GB usable)
Max Resolution: 1920 x 1080, 60Hz
OS: Microsoft Windows 8.1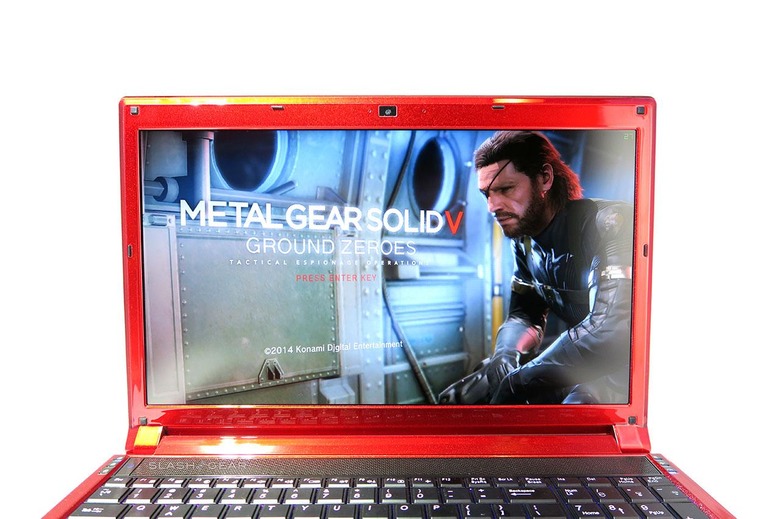 The display you've got here is an LED-backlit 1920 x 1080-pixel LCD, and it's certainly decent. It doesn't hold up to recent laptops we've reviewed including the Lenovo YOGA 3 Pro and the newest wave of MacBooks. Compared to other 1080p displays, this unit is great – if you're coming from a display with far more sharpness and brightness, you'll be in for a little shock.
Body robustness in this machine is spot-on. It's heavy duty without being overly-heavy.
This isn't the notebook you're going to be sliding into your purse to bring on an airplane, but it is light enough to carry to school in a backpack. Not that you'll be using the TLX for schoolwork, of course (not that you couldn't if you wanted to do so).
You'll have support for up to 4 drives, and this machine supports RAID 0&1. Here we're working with a 1TB Samsung 840 EVO mSATA to keep things... simple. There's also an optimal disk drive – pop-out and painted and everything!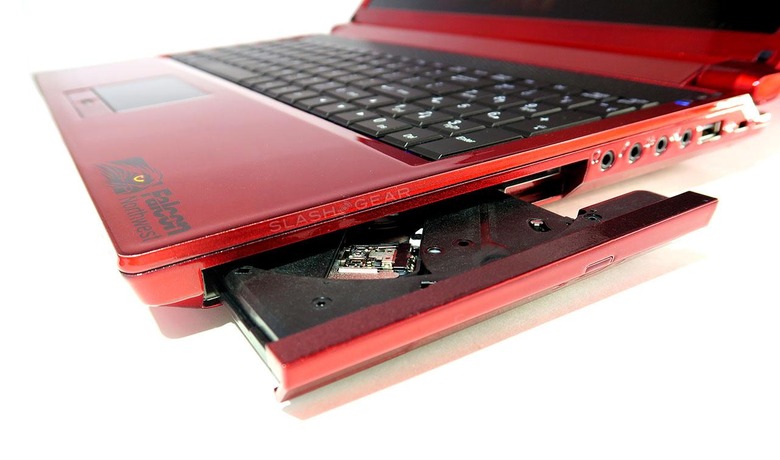 That drive can work with Dual-Layer 8X DVD +/-R, and Blu-Ray action is optional.
Connectivity depends on Bluetooth 4.0 and 802.11 a/b/g/n Wireless LAN – throughout our entire house we never had trouble connecting. Much more than can be said for certain towers we've tested recently. You've also got the option of plugging in a hard wire with this device's one ethernet port.
Ports:
1x USB 2.0
3x USB 3.0
1x eSATA
1x HDMI port v1.4a (with digital audio output)
1x DVI-I
1x I-EEE 1394a Firewire
1x RJ-45 for LAN
1x Kensington lock slot
Below the keyboard you have a touchpad with 2 hard buttons and a fingerprint scanner. Scanning was top notch – from one direction and done at a nominal pace, but still, good.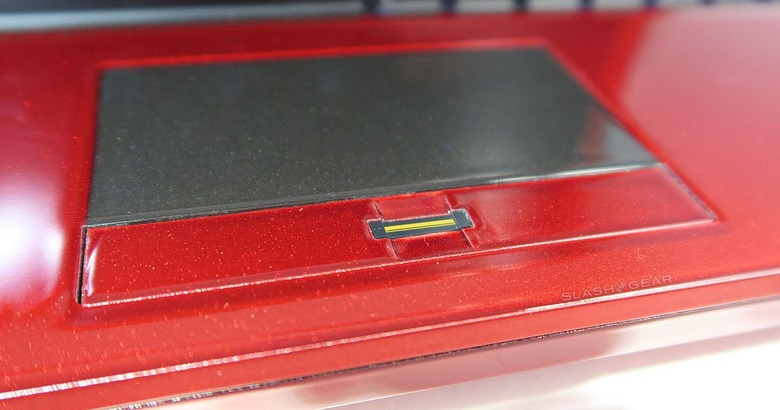 The touchpad provided a great experience whenever we did end up using it. Soft-touch selecting items and scrolling through pages of content were done, no problem.
Once you start playing games though, and it's still a mouse affair. Not because the touchpad is bad – because it isn't – but because the gaming universe is still one of mice and console controls.
SIDENOTE: The Xbox One controller worked like a charm, as it always should with Windows 8.1, for all compatible games.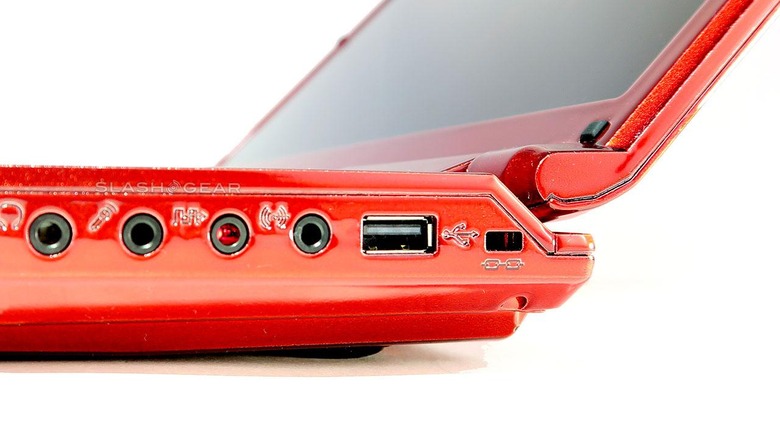 Built-in sound is provided by SoundBlaster Xi-Fi, built in Onkyo stereo speakers + subwoofer, headphone-out, S/PDIFLine out, and an amplified headphone out. Without headphones, this notebook sounds great. With headphones, this notebook is amongst the best-sounding audio-blasting machines we've ever heard -for games or otherwise.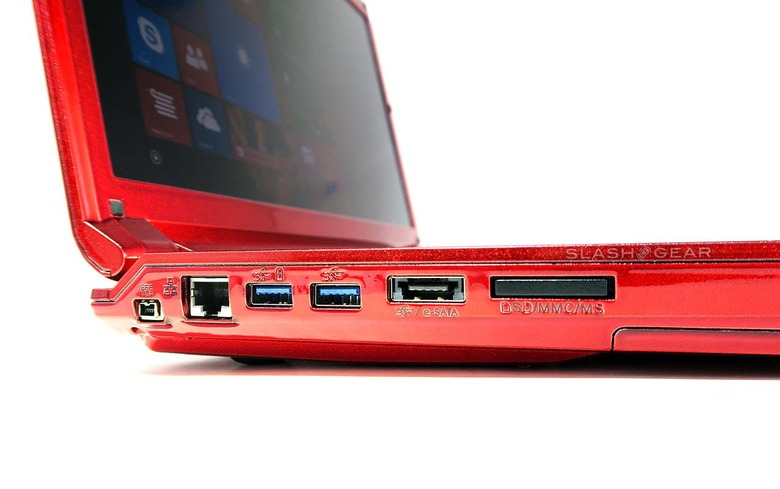 Cooling noise from under the hood can be heard when the processing gets hardcore, but it's not overly-loud. Headphones in, no problem.
Your keyboard here has three sections that can be lit up with one of several colors. Don't expect Razer Chroma customization, but do expect red, blue, green, cyan, white, and yellow. Or just turn the whole lighting situation off entirely.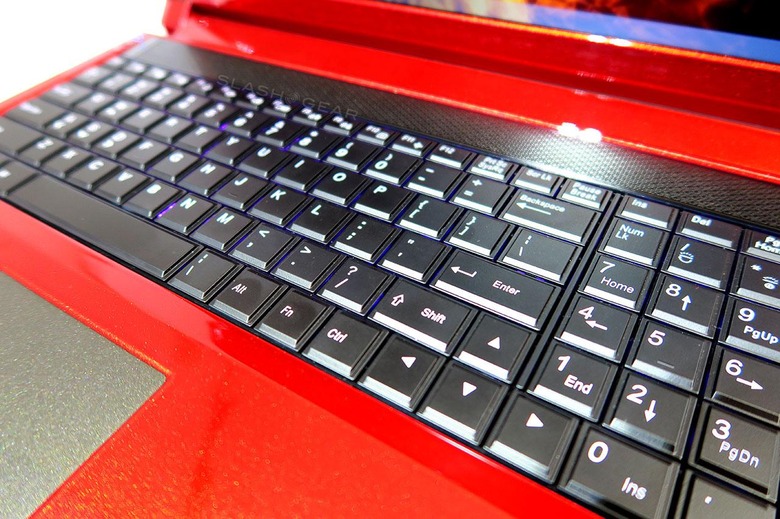 This laptop is delivered to users with a custom-made backpack with full-on Falcon Northwest branding. This is "The Falcon Backpack", and it's surprisingly well made.
Above you'll see several images of the backpack – stay tuned for our full "mini review" of this unit.
The smooth Candy Red paint job is a stand-out feature on this machine. With Falcon Northwest you know good and well you're getting your money's worth in exterior looks, while the NVIDIA/Intel combo inside brings the combo to be beat for high-powered processing.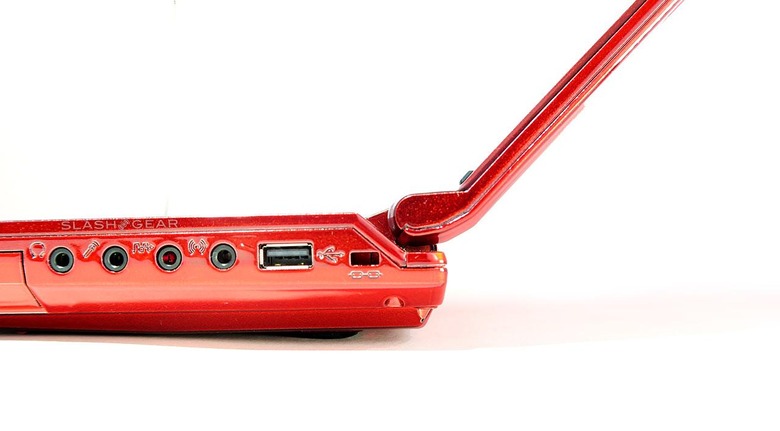 There is literally no angle at which I was able to photograph this paint job that made it look bad. It's top-tier material without a doubt.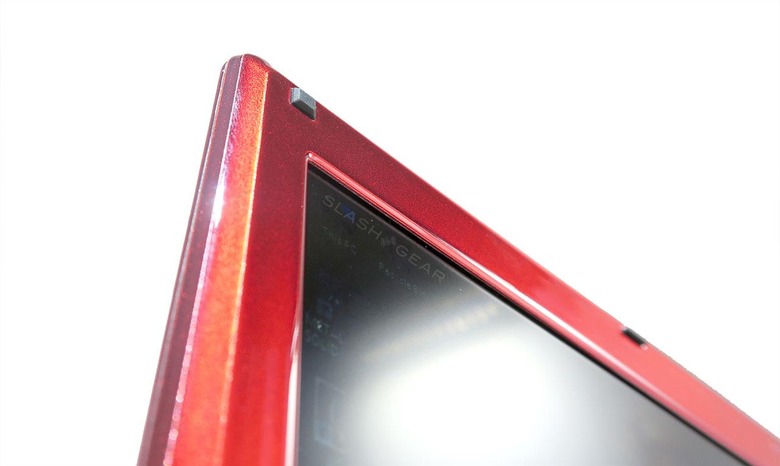 Don't expect one whole heck of a lot of battery life with this device, even after NVIDIA's battery optimizations. If you really crank on the settings you'll be able to get a 3-hour flight out of this laptop – perfectly legit for a flight, but not great if you expect the best of the best in graphics.
Such is the life of the gaming laptop.
On the other hand, plugging this device into a wall outlet will get you graphics like you've never seen in a notebook before.
Software / Games
Inside this Falcon Northwest TLX casing you'll find a fully-operational Windows 8.1 gaming PC. This isn't the past, where you had to expect kicked-down iterations of games due to lack of space for massive processors.
Instead, we're in the age of "Desktop Class Gaming" and "AAA gaming, unplugged." Everything we learned late last year from NVIDIA about this next-generation class of processor, come true here.
First have a peek at a game recording done on this notebook of a past-generation game made to look pretty darn nice here in 2015. This is Saint's Row IV, recorded with NVIDIA GeForce Experience (as it is with the rest of the videos here).
Then fast-forward to another game made with the same engine, again played here in 2015 on this TLX. This is Saint's Row: Gat out of Hell.
Next you'll see the game called Distance. This game is still pre-production and will eventually look a lot better once its final iteration is released. But look at how bright, colorful, and smooth it all is already!
Finally there's Alien Isolation. One of the most terrifying games released in 2014, shown here on the TLX looking like it's being played on a high-end PC – because it really, truly is. In laptop form.
Again, just to make clear: each of the videos above were played on and recorded with the Falcon Northwest TLX we're reviewing here. Recorded with NVIDIA GeForce Experience and uploaded to YouTube.
Wrap-up
The Falcon Northwest TLX is a fine machine. It's not going to compete with your modern super-thin notebook computer for portability – but it's not really meant to. Instead, the TLX represents PC-level graphics and gameplay delivered in a package that'll easily fit in your backpack. That's no joke.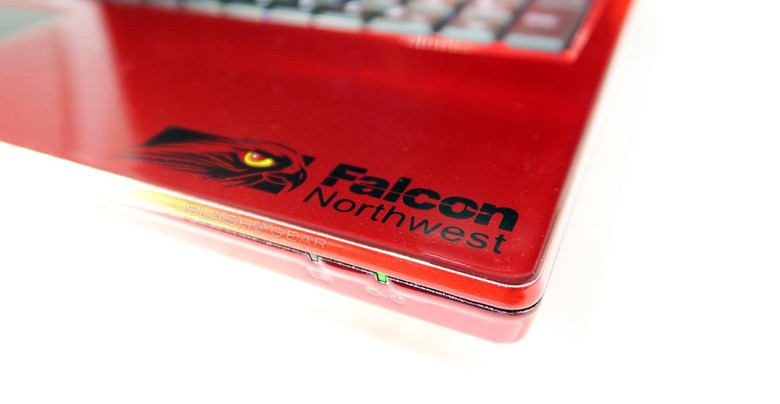 And when you see that custom-painted body delivered just the way you ordered it, you'll be just as pumped up as you were the day you saw your hot rod in ruby for the first time. Inside and out, this gaming laptop has the potential to be gorgeous.
The build we're reviewing here comes to a total of $4,092.85 USD.