E3 2019: What to expect from Microsoft, Nintendo, and EA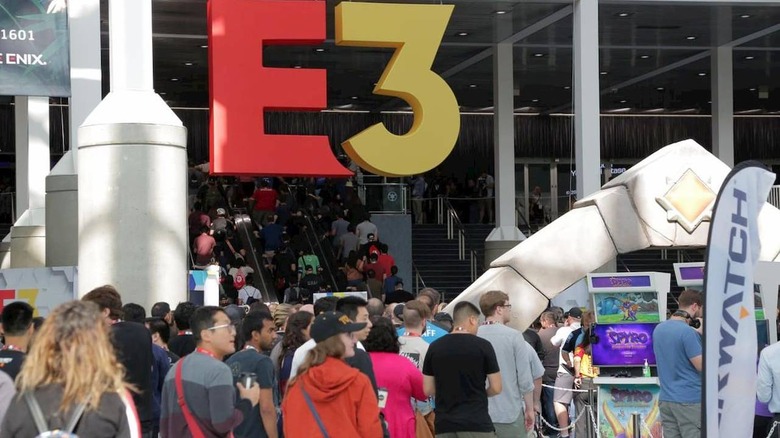 E3 2019 is nearly upon us, but though the show doesn't officially start until next week, the big announcements from major publishers and platform holders will start coming down the line this weekend. Though the number of publishers hosting press conferences at E3 has slimmed a little bit in 2019, there's still plenty to look forward to.
Obviously, most of those companies have kept a tight lid on their plans for E3 2019, but thanks to plenty of rumors and reports (along with the occasional hard confirmation from the publishers themselves), we still have a pretty decent idea of what to expect from each of them. Despite the companies that are staying home, it should still be a packed show, so have a look at what we're expecting to see from some of the biggest names in gaming.
Electronic Arts
The first entry on the list is the easiest one because Electronic Arts has already revealed what it will be talking about during E3. The company isn't hosting its traditional E3 press conference, but it will still be there with EA PLAY livestreams in its place. You can check out the full EA PLAY schedule here, with the show running for a little more than three hours on Saturday morning.
There are six games EA plans to cover during E3: Apex Legends, Star Wars Jedi: Fallen Order, Madden NFL, FIFA, Battlefield V, and The Sims 4. Of those, Star Wars Jedi: Fallen Order is definitely the one people will be most interested in hearing about, but we're also going to learn new things about Apex Legends' upcoming second season. If nothing else, the start of EA PLAY should be worth watching for both Star Wars fans and battle royale fans.
Sony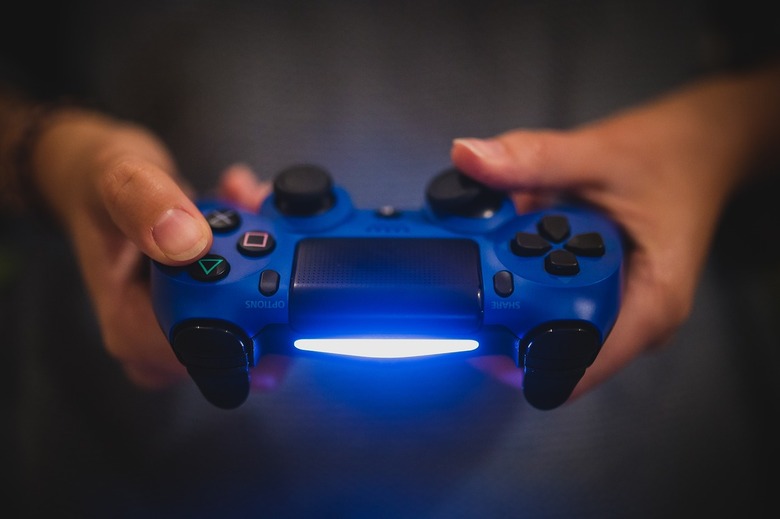 Bethesda
Bethesda is probably going to have a rather tame show this year. Last year, the company covered a ton of ground, announcing Fallout 76, Starfield, and The Elder Scrolls 6. Todd Howard said at PAX East that we aren't going to see anything from The Elder Scrolls 6 or Starfield at E3, so those of you waiting for more information on either of those titles will have to wait longer.
Of course, Todd Howard could be pulling our legs when he says that Starfield and The Elder Scrolls 6 won't be at the show, but those are both still a while out and in recent years Bethesda has shied away from talking about games that are a long way off. That really only leaves Doom Eternal as the headliner for this year's show.
Aside from Doom Eternal, we can probably also expect to hear about the upcoming content roadmap for Fallout 76, and possibly even a new Wolfenstein game since the last one came out in 2017. Maybe we"ll even get the reveal of Dishonored 3? Probably not, but you never know!
Ubisoft
Ubisoft is going to be arriving at E3 2019 without one of its biggest franchises, Assassin's Creed, in tow. Shortly before Assassin's Creed Odyssey launched last year, Ubisoft confirmed that there won't be a new Assassin's Creed title in 2019 as the company works on DLC for Odyssey. So, while we may learn some more about that DLC, we won't see a new Assassin's Creed game unless Ubisoft is trying to pull off a really big gotcha.
Two games that we know will be at Ubisoft's show are Watch Dogs Legion and Tom Clancy's Ghost Recon Breakpoint. Rumors making the rounds today have claimed that we'll see Ubisoft reveal Rainbox Six Quarantine during the show as well, so Ubisoft's press conference is shaping up to be a Tom Clancy-heavy affair. Ubisoft, being the big publisher that it is, tends to announce a ton of new games at E3, so expect to see new titles in its long-running franchises like Just Dance too.
Square Enix
If anyone can be accused of dropping the ball during E3 2018, it's definitely Square Enix. The company seems to have learned its lesson, because it's already confirmed that the upcoming Avengers game from Crystal Dynamics will be getting an official reveal at E3 2019. It's been two years since that game was announced, so we've been waiting a long time for additional details.
The recent resurfacing of Square Enix's Final Fantasy 7 remake suggests that we'll see that game in some capacity too. We've been waiting for the remake of Final Fantasy 7 even longer than we've been waiting on concrete details about that Avengers game, so while those definitely won't be the only games Square Enix has on hand, you can bet that they'll be the ones people care about most.
Devolver Digital
Honestly, who knows? Expect insanity (and indie games).
Microsoft
Microsoft's press conference could very well be the biggest of the show. With Sony not attending E3, Microsoft will have more attention on it than it normally does, and don't expect the company to waste that opportunity. Last year's press conference was an exercise in endurance, as Microsoft fired off new game announcements at a breakneck pace. We're expecting much of the same for its press conference in 2019, ranging from hardware announcements to a full slate of games.
At E3 2018, Microsoft confirmed that it's working on the next generation Xbox consoles, so we'll hopefully hear more about those this year. The likelihood of that happening seems high, given that Sony has already started to dish details about PlayStation 5 and Microsoft is teasing "something new" for E3 2019. We'll almost certainly hear more about Project xCloud too, which is slated to begin testing this year.
As far as new games are concerned, the big ones to watch out for are Halo Infinite and Gears of War 5. Those games won't be alone though, as Xbox chief Phil Spencer says that Microsoft will have 14 Xbox Game Studios titles to show off this year. Regardless of what's revealed, Microsoft's press conference is going to be a big one.
Nintendo
Like it does every year, Nintendo is opting to publish a special E3 Direct instead of holding a press conference. This will be one of the first Nintendo Directs without Reggie Fils-Aime leading Nintendo of America, so maybe we'll get to see new CEO Doug Bowser spend a little time in front of the camera?
Nintendo has already confirmed that Pokemon Sword and Shield, The Legend of Zelda: Link's Awakening, Marvel Ultimate Alliance 3: The Black Order, and Luigi's Mansion 3 will all be playable at E3, so we're definitely expecting hear more from those games. Given its June 28th release date, Super Mario Maker 2 will likely get some attention during the show, but beyond that, Nintendo is keeping its cards close to the chest.
One thing we hope to see is gameplay footage from the upcoming Animal Crossing game for Nintendo Switch, and we'd be thrilled to receive a release date as well. One thing that we probably won't see much of is the Nintendo 3DS – it was completely absent from last year's show and, despite its successful run, is very clearly in its end-of-life phase.
Wrap-Up
So, even though there are some companies that are switching things up or not showing entirely, E3 2019 should still be a big show, if only because of the expectation that Microsoft will reveal the next-generation Xbox. There should be some big games on display from a variety of publishers too, so E3 2019 will definitely be worth following. Luckily for you, we'll be covering E3 2019 right here at SlashGear, so keep it here throughout the weekend and the beginning of next week for all the big news you need to know.