Microsoft's E3 2019 show is going to be huge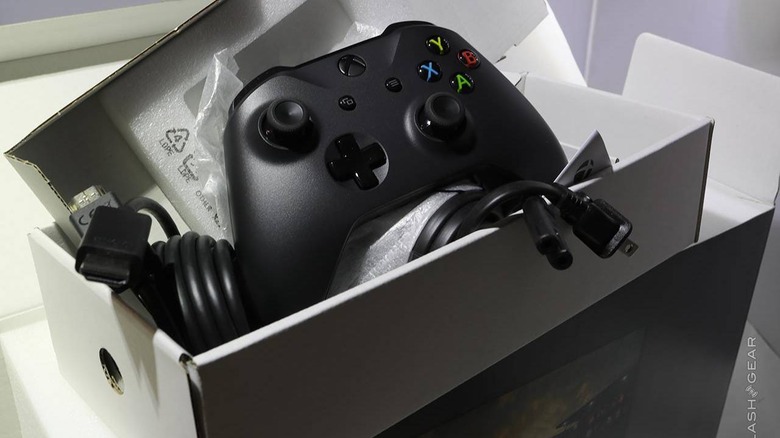 Even though there are a couple of companies that won't be hosting their typical E3 press conferences this year, it seems Microsoft is going hard. Rumor has it that we may see the next generation of Xbox consoles officially revealed at the show, and it's a safe assumption that we'll learn more about Project xCloud, Microsoft's upcoming game streaming platform. On top of all of that speculation, Xbox chief Phil Spencer has confirmed that Microsoft will have a lot of first-party games to show off during its E3 press conference.
How many? In the tweet you see below, Spencer says that Microsoft will have 14 Xbox Game Studios titles to talk about, so its E3 2019 show will definitely be a packed affair – more packed than it ever has been before, in fact. Obviously, Spencer doesn't say what any of those games are, but we assume that there's one in particular that will get a lot of attention.
Just finishing our final E3 rehearsal here with the team in Redmond. Feel really good about the briefing. Lots to show. We have 14 Xbox Game Studios games in the show this year, more first party games than we've ever had in the show. Fun times. #XboxE3

— Phil Spencer (@XboxP3) May 30, 2019
That game, of course, is Halo Infinite. We don't have a release date for Halo Infinite yet, and we haven't even seen any gameplay footage from it either. The fact that it'll be coming to PC and supposedly Microsoft's next-generation Xbox makes this the biggest Halo release in a long time, so we're definitely betting on seeing it during E3 2019.
There's also Gears of War 5, which was revealed at last year's E3 and still doesn't have a precise release date. Just yesterday, we learned that Gears of War 5 will be among the first Xbox Game Studios titles that Microsoft will offer through Steam, and with launch slated for some point in 2019, we can probably expect to hear more about it at E3.
Beyond that though, there aren't a ton of confirmed games in development over at Xbox Game Studios, so we'll keep our fingers crossed for some surprises. Microsoft's E3 2019 press conference kicks off at 1:00pm Pacific on Sunday, June 9th, and we'll be covering all of its announcements right here at SlashGear. Stay tuned, because regardless of what Microsoft announces, it should be a big show.