Microsoft Plots E3 2019 Reveal For Next-Gen Xbox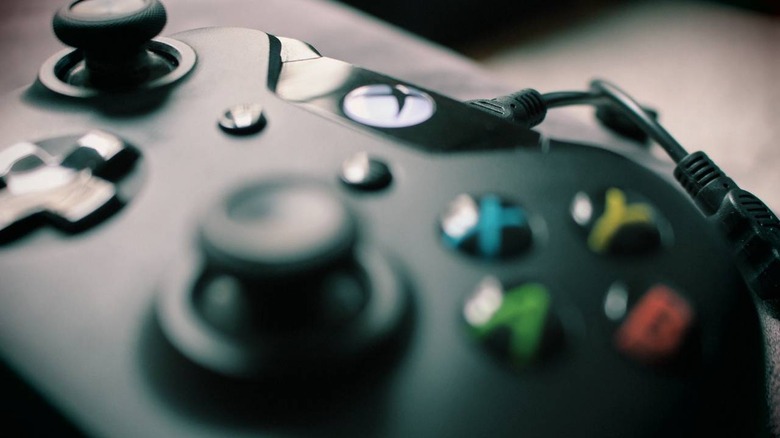 With the news that Sony is choosing to sit E3 2019 out, Microsoft won't have to compete quite as hard for attention when it makes its own announcements. It seems like the company is going to take advantage of that opportunity in a big way, as a new report claims that it will reveal what's next for Xbox during the show. That means the announcement of not one, but two, new Xbox consoles.
The idea that Microsoft is working on two next-generation Xboxes simultaneously isn't a new one. The consoles, which are codenamed Lockhart and Anaconda, have been detailed a few times in the past as successors to the current Xbox One and Xbox One X. Microsoft may be aiming for a late 2020 launch date for both machines, putting about a year and a half between reveal and release.
Today's report comes from French site JeuxVideo, which says that the leaked specifications we saw earlier in the year were accurate for both consoles. That means Lockhart will be the less powerful machine of the two, while Anaconda will be the follow up to the Xbox One X. Take a look at the rumored specifications below:
Lockhart specifications
CPU: Custom 8 cores – 16 zen threads 2
GPU: Custom NAVI, 4+ Teraflops
RAM: 12GB of GDDR6 memory
Storage: SSD 1TB NVMe, 1+ GB/s
Anaconda specifications
CPU: Custom 8 cores – 16 zen threads 2
GPU: Custom NAVI, 12+ Teraflops
RAM: 16GB of GDDR6 memory
Storage: SSD 1TB NVMe, 1 + GB/s
JeuxVideo didn't have pricing details for Lockhart, but claims in its report that Anaconda should be offered at around $500, putting it at the same price point as the Xbox One X. The report also claims that Halo Infinite will be a launch title for both platforms in late 2020, but those of you who plan on sticking with your current platforms at the beginning of the next generation can breathe a sigh of relief, as it'll also be available on Xbox One and Xbox One X.
So, in just a few short months, Microsoft might be kicking off the next console generation for us. Assuming this is true and Microsoft makes its big announcement at E3 2019, will Sony regret skipping the show? Next-gen consoles from both companies are rumored to be launching around the same time, so if Microsoft does indeed reveal the next Xboxes in June, we can probably expect a response from Sony not long after. Stay tuned.