EA's E3 2019 live streaming schedule revealed: Star Wars, Apex Legends on tap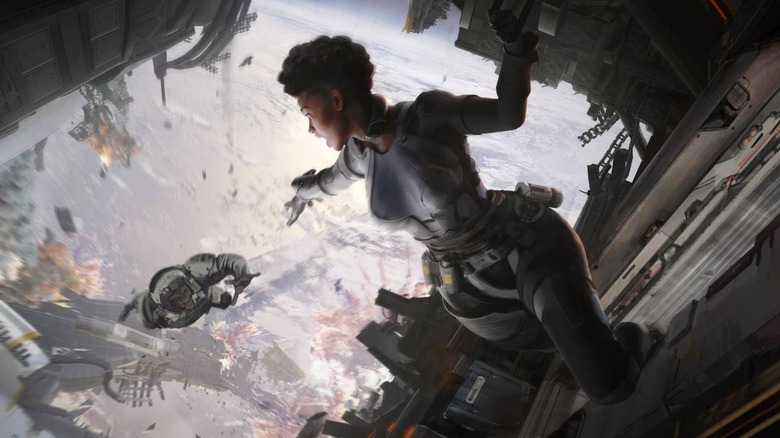 This year, Electronic Arts is breaking with tradition and won't be hosting a press conference at E3 2019. That doesn't mean the company will be skipping the show entirely, though – it'll still be there, but it's planning to jump into EA PLAY immediately instead of holding its typical presser first. Today, EA revealed the streaming schedule for EA PLAY, and it's a pretty packed one.
The EA PLAY live stream will kick off on Saturday, June 8th at 9:15 AM PDT, and the presentation will run for a little over three hours. In that time, it looks like EA is going to cover a lot of ground, so check the full schedule below for everything that will be covered (again, all times are in PDT).
• 9:15am: Countdown to EA PLAY
• 9:30am: Star Wars Jedi: Fallen Order hosted by Greg Miller and Andrea Rene
• 10:00am: Apex Legends hosted by Alex "Goldenboy" Mendez
• 10:30am: Battlefield V hosted by Julia Hardy and Adam Freeman
• 11:00am: FIFA hosted by Alex "Goldenbiy" Mendez
• 11:30am: Madden NFL hosted by Adam Rank
• 12:00pm: The Sims 4 hosted by Andrea Rene
So, EA will definitely be hitting all of its big-name titles during the live stream. Star Wars Jedi: Fallen Order is definitely one of the company's most anticipated games heading into E3 2019. Now that we've got a release date for the title, we're hoping to see some gameplay footage from it.
Then we've got Apex Legends, which is said to be in something of a rough spot in terms of revenue. EA has already announced that it will talk about Apex Legends season 2 at E3 2019, so get ready to learn when the new season will launch and what kind of cosmetics we can look forward to in the second season's battle pass. We might also get the reveal of a new playable character, so we'll be keeping our fingers crossed for that.
EA will be streaming throughout the weekend, and in a post to its blog, it detailed some of the things people attending EA PLAY in person can expect to see. For those who will be staying home, you'll be able to watch EA's live stream on either YouTube or Twitch. We'll be covering E3 2019 as it happens right here at SlashGear, so stay tuned for more.