Apex Legends season 2 will be detailed next month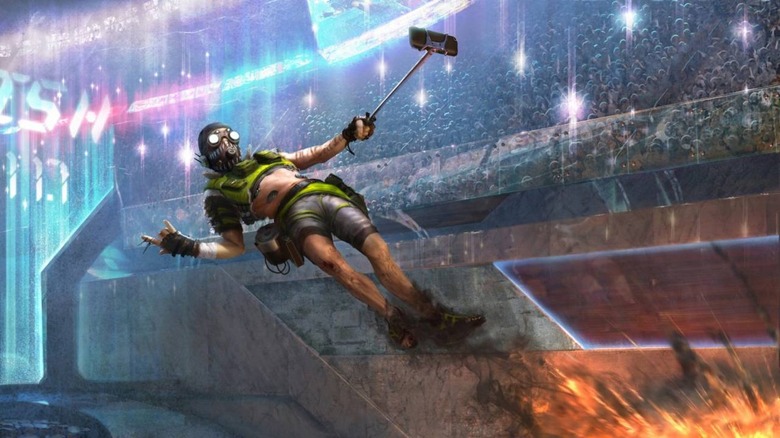 We're now almost a couple of months deep into Apex Legends' first season, and a lot of people are wondering when details about the second season might start coming around the bend. As it turns out, players have a little bit longer to wait for that information. Electronic Arts has confirmed that new details about Apex Legends season 2 are the way, but they won't be here until E3 2019.
Electronic Arts plans to detail the second season during its EA PLAY 2019 event during the show. Electronic Arts is skipping the press conference this year, opting instead to dive right into PLAY. That event will be live streamed for those who can't make it out to California, so maybe we'll see some demos of the stuff that's coming along with season 2 and its battle pass? Time will ultimately tell.
EA announced this in a recent earnings call, which is where it also indicated that it is in "advanced negotiations" to bring Apex Legends to mobile. Fortnite and PUBG have both found a lot of success on Android and iOS, so it make sense that EA and Respawn would want to bring Apex Legends to mobile as well. That's all EA said about Apex Legends on mobile devices during the earnings call, but considering the company's phrasing, it sounds like we might learn more soon.
As far as the new season is concerned, there's plenty of reason to be excited. At the start of the first season, the new character Octane was added to the game, so it stands to reason that Respawn is preparing a new character for the launch of season 2 as well.
The fact that EA will be discussing details about the new season in early June suggests that the new season may launch sometime next month, but it's also important to remember that Respawn wants to take its time in pushing out updates to the game, so we may have to wait until sometime in July. In any case, we'll be covering E3 2019 as it happens right here at SlashGear, so we'll have those Apex Legends season 2 details for you whenever EA reveals them.