E3 2016's big winner isn't Sony or Microsoft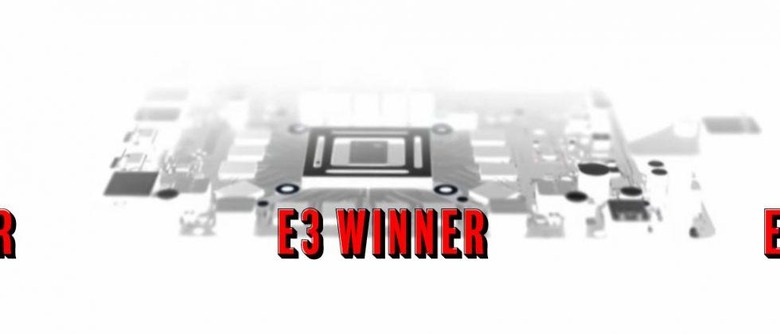 The battle between the two gaming console titans continues this year at E3 2016, but we've already got a winner. That winner isn't Sony or Microsoft – not the PlayStation 4, the next PlayStation that remains under wraps, or any of Microsoft's Xbox units. Instead, it's AMD. A company that held sway over the most recent generation of gaming consoles with the PlayStation 4 and Xbox One, and seems all but guaranteed to do it again this next time around.
Earlier this year, AMD held a press conference in which they revealed they'd be working on some gaming hardware. processors, that is, for a number of gaming products for big-name companies.
Three products, three companies: Nintendo, Sony, and Microsoft.
Nintendo's NX console is one possible target for a bit of processing power from AMD in the months to come. Sony's likely set to reveal their code-name "Neo" console within the next few months as well.
SEE TOO: AMD Radeon RX 470, 460 join VR-ready, budget friendly army
These possibilities are made all the more likely now that Microsoft has confirmed that they've got an Xbox One S – and another console on the way, currently code-named Project Scorpio.
AMD provided the following statement yesterday on the subject of the new Xbox One consoles:
"We are proud that Microsoft has chosen to expand their Xbox One family of devices with two new consoles featuring AMD's high-performance semi-custom SoCs that support revolutionary new technologies like HDR, 4K and high fidelity VR to enable the next generation of immersive gaming experiences."
Compatibility between generations means similar processor technology. AMD's announcements earlier this year suggest they're in this next generation of Sony and Microsoft consoles, and there seems to be no reason why either company wouldn't stick with AMD well through the future.
When asked specifically about the company's relationship with Sony and the future of PlayStation, an AMD representative had this to say to SlashGear: "We follow our customer's lead... so until Sony talks about the future of PlayStation we won't talk about what role (if any) we have to help them achieve this."