Dual-screen Nexus gaming teased by Google Maps Pokemon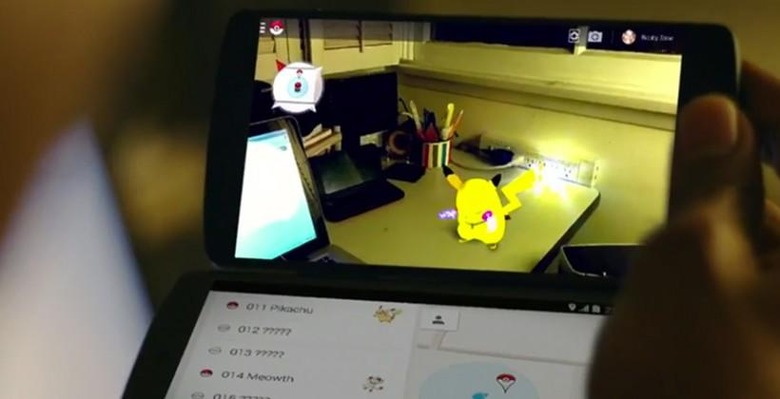 There's nothing like a good April Fool's joke to make you lose hope that something impossible could be possible. Today it's inside Google's new Maps Pokemon video, showing here a dual-screen Nexus device – or at least two Nexus 5 smartphones being held up one next to the other for some dual-screen Pokemon action.
It's been a long time since users started wishing for Pokemon on mobile devices outside the Nintendo ecosystem. We've even gone so far as to review Pokemon clones, people want to play Pokemon on their smartphone so badly. Nintendo hasn't bucked an inch – they've suggested that Pokemon – and the rest of the Nintendo game universe – wouldn't ever be moved beyond the Nintendo-made hardware world.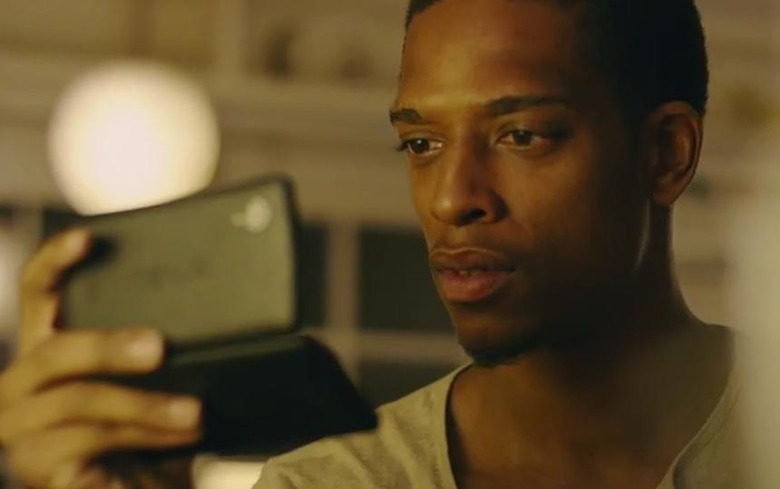 This week, on the other hand, Google has released an April Fool's Day joke that goes beyond the normal falsehood. Here we've got a full-fledged preview video as well as a brand new bit of software. Inside Google Maps you're actually able to see Pokemon on your map, and capture them.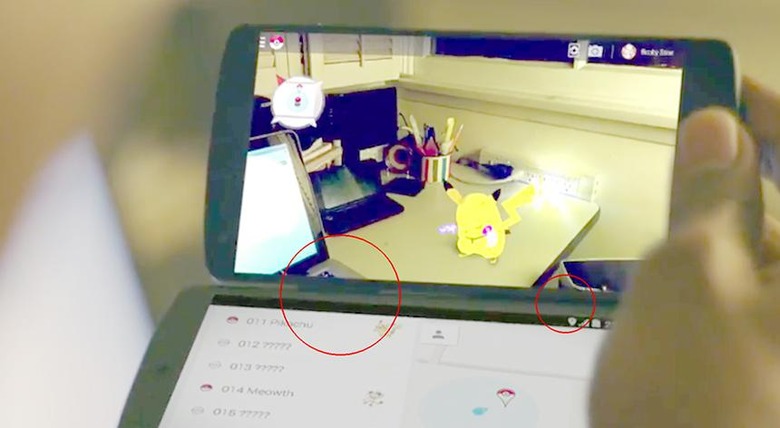 It's the augmented reality bit we're interested in though, and the dual-screen functionality of the Nexus 5. What we're seeing here is more than likely a mock-up for the video itself, but one can hope! Expand the levels with Photoshop and you'll find that the two device appear connected – though it's far more likely that we're seeing the volume rocker of one device rather than a connection.
Several dual-screen Android devices have actually been released over the past several years, mind you. One is the Kyocera Echo, a tiny smartphone from 2011. Kyocera had to develop their own version of Android to make use of the double display action. Fast forward to 2013 and the folks at NTT DoCoMo released the Medias W N-05E with a much larger display.
One of the best-faring results of these adventures into dual-screen madness was the Sony Tablet P. This device was made to fold up and stick in your pocket or open up for a variety of two-screen uses.
Although this is all just an april fool's prank, it'd be interesting to see if there might be a market for a third-party accessory to do this. We've already seen add-on game controllers – it may be time to ramp up costs and bring a second display into the mix.
Above you'll be able to see the dual-screen Pokemon Google Maps experience at around 1:28. There you'll see both the front and the back of this contraption.