NTT DoCoMo Medias W N-05E tries Android on a twin-display clamshell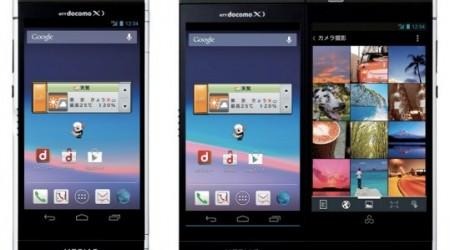 Dual-screen smartphones are few and far between, but NTT DoCoMo and NEC apparently think a pair of displays is better one one, hence the new clamshell Medias W N-05E announced in Japan today. Joining two qHD 960 x 540 4.3-inch screens with a hinge on the right, allowing the display on the rear to be twisted forward and make for an almost-square 960 x 1080 touchscreen.
Inside, there's a 1.5GHz Qualcomm Snapdragon MSM8960 processor paired with 1GB of RAM, running Android 4.1, along with a 2,100 mAh battery, WiFi, Bluetooth, and GPS. The rear camera runs to 8-megapixels, and there's a front-facer too; the 16GB of internal storage can be augmented with a microSD card (up to 32GB in size). Connectivity includes LTE.
It's not the first time we've seen an NEC clamshell of this sort. A little less than a year ago, the company showed off a prototype of this very handset, though without any hardware details or, in fact, a working concept.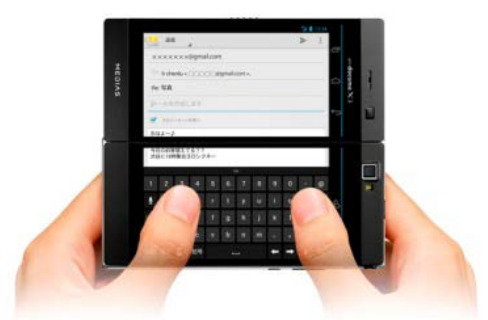 The two displays can be used as a single, stretched panel, or to run two apps independently. It's also possible to flip the N-05E by 90-degrees and use the bottom panel as a sizeable touchscreen keyboard.
NTT DoCoMo claims the new phone will last up to 460hrs on LTE standby (up to 630hrs if on 3G), while talktime is up to 500 minutes on a 3G network. Of course, talking is a very different proposition from using two potentially-power-hungry displays, and you'll have to accomodate a 12.2mm thick device in your pocket or bag.
That power issue is arguably what has prevented twin-screen phones from storming the market. Kyocera attempted it, with 2011's Echo, and Fujitsu flirted with doubled-up displays even earlier, but battery concerns – and a shortage of apps to take explicit advantage of the extra screen – have kept the impact minimal.
NTT DoCoMo will offer the Medias W N-05E from April in Japan, though there's no word on whether NEC will sell the smartphone elsewhere in the world.
[via Engadget]