Chromecast UK launch tipped for early March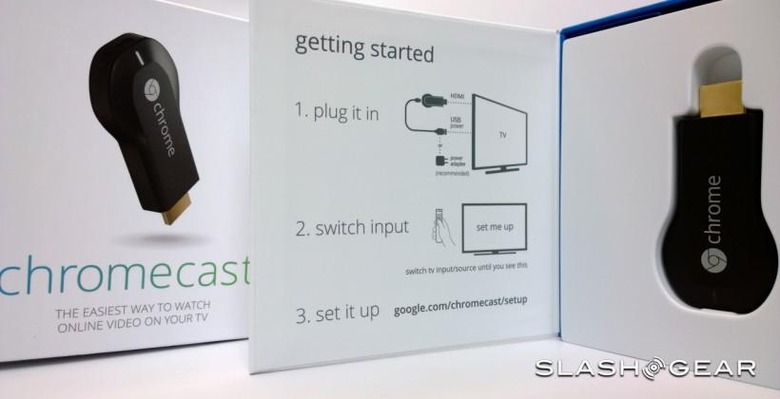 Google's Chromecast will go on sale in the UK in a matter of weeks, according to one retailer, the first launch outside of the US for the streaming dongle. Currys, one of the UK's big box retailers, expects to have Chromecast on sale from March 1st, a spokesperson told TNW, though pointed out that the date was provisional.
A Google spokesperson, when asked for comment, wouldn't confirm the March 1st timescale, but did say that it was aiming to bring Chromecast to the UK.
The new launch comes as Chromecast's usefulness looks set to increase dramatically, with Google finally releasing the Cast SDK which third-party developers will be able to use to integrate their apps and services with the device. Previously, only apps given the green-light by Google were allowed to "cast" content to Chromecast.
Now, we're expecting to see uses of Chromecast proliferate, though while multimedia streaming is the most likely application initially – AllCast will get an update to support the dongle, while NAS manufacturer Synology has announced plans to also stream to it – they won't be the only ones.
While Google includes a basic media player in the SDK, developers of other apps can cook up their own receiver software for Chromecast and pipe over second-screen information. That could be supplementary gaming data, an ad-hoc desktop for enterprise users, or something else.
No pricing for the UK Chromecast has been confirmed; in the US it's $35. There's more in our full review.