Chromecast opens for streaming as Google Cast SDK released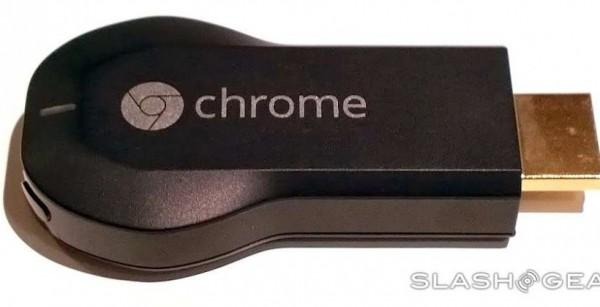 Google has pushed out the Chrome Cast SDK for its Chromecast wireless streaming dongle, allowing third-party developers to add support in their apps. The new SDK will make it particularly easy for media apps to pipe content through Chromecast, with a default HTML5 player that can be easily reskinned and branded, but non-media apps are also welcome too.
Developers can build their own custom receiver app for Chromecast for "virtually any application" Google says, with support for MPEG-DASH, Microsoft Smooth Streaming, HLS, and more.
It's a move which will see the number of apps supporting Chromecast increase hugely. So far, developers have been limited to those titles which Google will permit, such as Hulu Plus and Netflix; the SDK means that any developer will be able to get onboard.
For instance, NAS manufacturer Synology announced last week that its latest firmware update would add Chromecast streaming direct from network-attached storage. That would allow users to turn off their HTPC and instead simply funnel photos, music, and video from the NAS to their TV.
Meanwhile, Google's automatic update process for Chromecast dongles means they're already up to speed with the latest software, quietly upgrading themselves. A new extension for Chrome with support for the SDK will be released today, with an Android version in the next few days as Google Play services 4.2 rolls out. Finally, the iOS Cast SDK is also available today.