Chevrolet's 2019 car refresh shows patience is wearing thin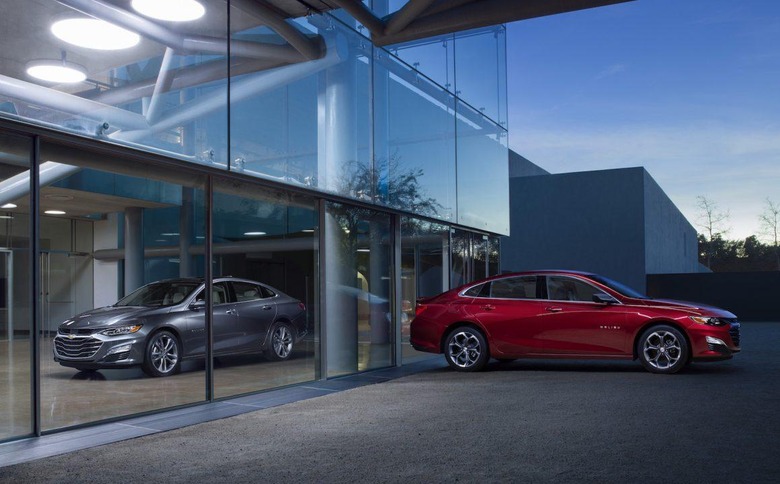 It's not a good time to be a sedan or a hatchback car in America. What once were the darlings of the dealership forecourt have since been overshadowed by SUVs and crossovers, with buyers preferring the higher driving position and the argument of greater flexibility that "utility" vehicles offer. That hasn't stopped Chevrolet from trying a little misdirection with the 2019 Malibu, Cruze, and Spark, mind.
All three have come in for a revamp for the 2019 model year today, with varying degrees of restyling and polish. In the case of the 2019 Malibu sedan, for instance, there's a new Malibu RS trim with a black sport grille, black Chevy bowtie emblems, 18-inch machined wheels, and a slightly fancier interior. The 1.5-liter turbocharged engine and CVT gearbox might suggest performance on the road doesn't quite live up to the sporting looks, mind.
For the 2019 Cruze and 2019 Spark, meanwhile, there's more new front-end styling along with interior changes. The Cruze gets a 7-inch touchscreen infotainment system as standard, along with some extra gadgetry like remote start and automatic climate control on higher trims. The Spark adds low speed forward automatic braking to its talents, though only if you cough up for the paid option.
If they seem like minor changes, you're not wrong. Indeed, Chevrolet arguably put in considerably more effort to its limited-edition 2018 Tahoe Custom Midnight. In a market that's clearly dominated by SUVs and crossovers, Chevrolet insists that "cars are important part of today's industry retail and fleet markets, and represent a quarter of the industry's retail market." All the same, it's a numbers game and cars are getting a smaller slice of the overall budget.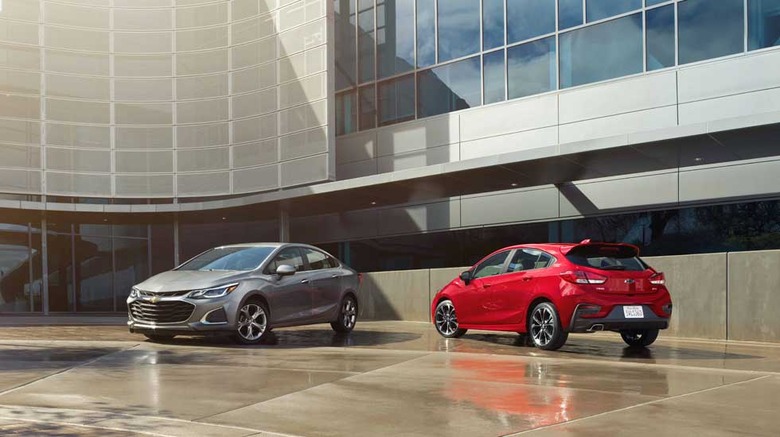 That means focusing where the remaining sales are, and getting tough on models that don't live up to expectations. In March 2018's sales, the Spark, Sonic, and Malibu "were strong sellers, up 2 percent, 16 percent and 3 percent, respectively," Chevrolet said earlier this month. Small consolation to the ill-fated Sonic, though, which is still down more than 21-percent in Q1 sales versus the same three months last year. Unsurprisingly, it's expected to get the axe.
Indeed, the fact that the Cruze – Q1 2018 sales of which were down more than 26-percent versus the previous year – escaped the death list is a miracle. Spark and Malibu demand was down a few points over the same period, too. With sales of every model in Chevy's crossover and SUV segment, from the smallest Trax through to the most expensive Suburban, rising, you can't blame the automaker for feeling some car apathy.
For those in the market for a bargain lease deal, or cautious about just where gas prices might be headed tomorrow, turning away from trucks and looking instead at Chevrolet's cars is likely to be the best bet. Still, it's unclear how long GM will allow the slump to keep on its slide. With Ford already announcing that it's diverting development budget into "utilities" and away from diving car sales, it can't be long before GM does the same.