GM to end production of Chevy Sonic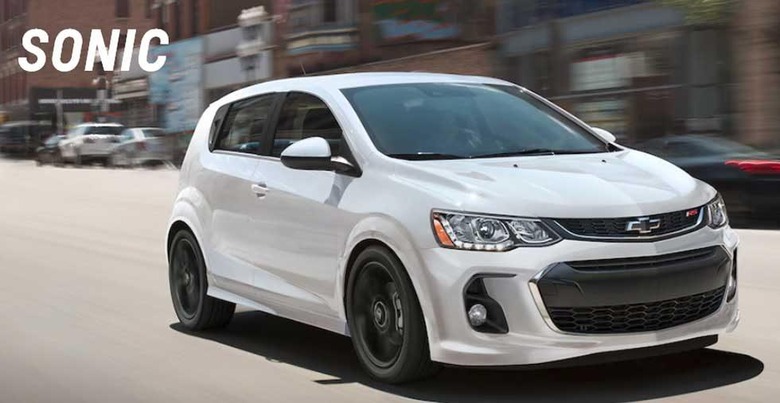 GM has announced that it will be killing off the Chevy Sonic subcompact car. The move is part of the automakers plan to ditch small low-margin cars and focus on higher margin and more popular SUVs. The Sonic was a decent looking if boring to drive car that has been around for many model years at this point.
GM is also eyeing killing off more vehicles since buyers are favoring larger rides thanks to cheap fuel and efficiency improvements in modern SUVs. Chevrolet is also reportedly looking into kill off the Impala larger car. That car isn't exactly burning up the sales chart, so it comes as no surprise to find it on the chopping block.
The Impala has been built for 61 years so it is a bit sad in that aspect. The Impala's of decades ago were sporty muscle cars and the modern version is a boring family sedan. GM isn't the only major automaker that is set to end production of some slow-selling cars in favor of SUVs.
Ford is also reportedly looking to end Taurus production and production of the Fiesta small car. The future of the Ford Fusion is uncertain at this point, that car is a key model for Ford and might soldier on. Ford is ready to roll out a new Focus with a teaser going live recently pointing to a reveal for the all-new 2019 model on April 10.
GM isn't getting out of the car business altogether, it will continue to sell a smaller line of passenger cars. Word is that Ford and Fiat Chrysler might pull back on cars in a bigger way with the continued success of sales with the Jeep and F-150 truck. Chevy sold 100,000 Sonics in 2014 but only moved 30,000 units last year.
SOURCE: Marketwatch